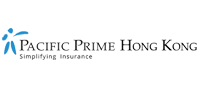 How does business travel affect employees' mental health?
The loneliness depicted in the movie "Lost in Translation" accurately summarizes how it is like to work at a foreign place and demystifies the seemingly glamorous exterior of business trips. Those who don't have the chance to go on business travel may envision that it is a good chance to escape the routine local lifestyle and partake in sightseeing at an exotic place.
However, those who have travelled overseas for work will know that they usually have to work overtime and attend numerous business events and conferences, without enough time for rest or to even eat. While business travel does bring tremendous business opportunities to enterprises, multiple studies have found that work trips are actually strongly linked to poor mental health outcomes of employees. Stress, sleep interruption, unhealthy eating, plenty of social drinking, and lack of exercise are just some of the common health threats for staff on the road.
In this week's article, Pacific Prime Hong Kong will shed light on how business trips may worsen the mental and physical wellness of employees.
What does the latest research show about its health impacts?
Despite technological advancement such as telecommunication, which allows us to connect with foreign partners and clients easily, face-to-face meetings still have their irreplaceable foothold in the market. However, a new survey by International SOS and Kingston University published last year suggests that business trips can have a considerably negative impact on mental health.
Collecting opinions of 200 international business travelers, the survey shows that 45 percent of respondents reported feeling more stressed than usual while on work trips, 31 percent experienced emotional exhaustion, and around 25 percent found emotional issues such as anxiety and depression more prevalent. The research also suggests that frequent travelers make three times as many claims for psychological treatment compared to those who don't travel for business regularly.
Other research also shows that workers who engage in extensive traveling, namely traveling for 21 nights or more per month, are more likely to suffer from anxiety and depression, troubled sleeping, as well as smoking and alcohol dependence. This suggests that occupational travel medicine should put more focus on the behavioral and mental health consequences of business travel.
How should businesses tackle this problem?
Organizations should shoulder the responsibilities to protect the mental health and physical wellness of their travelling employees, as well as to safeguard their business continuity.
Send employees afield only when necessary
Even the most seasoned international assignees may succumb to the cluster of health issues in a foreign environment. Companies should send employees overseas only when it is absolutely necessary such as when setting up a new branch office or attending an important conference. They should also try their best to keep the duration of the business trip short.
Encourage leisure travel
Research has shown that leisure travel, no matter whether it's a romantic honeymoon, a week-long trip, or just a weekend getaway, can promote positive emotional and physical health, as well as foster productivity of employees across different generations. Such improved wellness was not only found during travel but also during the planning of the trip and extended post-holiday. It is believed that the health and wellness benefits of unwinding and recharging significantly outweigh the short-lived drawbacks. Thus, organizations should encourage employees to engage in leisure travel through benefits such as travel allowance.
Promote a healthy business trip culture
While business trips are unavoidable, companies should equip their road warriors with the tools they need to travel healthy, for instance, work accommodation with physical activity facilities and healthy food options, training in sleep hygiene and stress management techniques such as mindful meditation, and cognitive behavioral therapy. More tech-savvy companies should go the extra mile to offer health apps that help maintain health goals on the road (like fitness trackers and fitness apps with exercise routines). Furthermore, businesses should provide the necessary form of education to employees before they set off and cultivate a corporate culture within the company that emphasizes healthy business travel.
Secure international health insurance for your employees
Action speaks louder than words. Having an international health insurance policy in place for your employees can definitely boost their morale. Not only does it offer much-needed peace of mind when they are far from home, but international health insurance also acts as a protection net to safeguard them against a vast spectrum of mental and physical health conditions in virtually every country in the world. Employees will be allowed access to top-notch medical services and they may even be able to select which medical facilities they can receive treatment at.
Contact Pacific Prime Hong Kong today for professional advice
With over 19 years of experience and nine offices across the world, Pacific Prime Hong Kong is an established insurance intermediary specializing in international health insurance and employee benefits solutions. Our team of experts are on hand to match existing and potential clients with the best cover for their needs. Contact us today for impartial insurance advice, an obligation-free quote, and/or a free plan comparison!