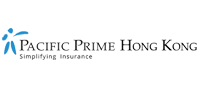 3 ways to celebrate Dragon Boat Festival in Hong Kong in 2021
Let's start with some Dragon Boat Festival history. Legend has it that the Dragon Boat Festival originated in southern central China more than 2,500 years ago. Qu Yuan was a disillusioned official who drowned himself in protest, which caused the locals to paddle on their longboats and bang drums to scare away things that may harm Qu Yuan, and tried (albeit unsuccessfully) to find and rescue him. They also brought offerings of rice to calm the old man's spirit.
Today, Dragon Boat Festival is most well-known for its competitive and colorful dragon boat races, inspired by the local's longboats. This traditional Chinese water sport takes place on the 5th day of the 5th lunar month, typically falling in May or June in the Western calendar. In 2021, Dragon Boat Festival falls on Monday, June 14th, and gives Hong Kongers a long weekend. Let's find out in this Pacific Prime Hong Kong article how you can make the most of the day!
1. Spectate! What better way to celebrate than to watch the boat competitions?
The longboats paddling to rescue Qu Yuan have turned into multiple boat races across Hong Kong – all of which are free to attend, making for a fun and exciting day out. By far, one of the biggest and most famous events is the Stanley Dragon Boat Race that attracts some 200 local and international teams, and a crowd of thousands of spectators! Of course, the event has been postponed due to COVID-19 cases. But you can totally save the date in your calendar!
Note: Make sure you check beforehand whether the event is going ahead or not, and the safety measures that are in place.
Tai O – Going ahead
When? June 14, 2021 (8:00 am to approx. 2:00 pm)
Where? Tai O waterfront
How to find out more? Check out Tai O's parade routes or call Tai O Rural Committee at (852) 2985 7229
Saikung – To be confirmed
When? Scheduled for June 14, 2021 (8:00 am to approx. 1:30 pm)
Where? Saikung Town Waterfront
How to find out more? Check out the Saikung Dragon Boat website
Cheung Chau – To be confirmed
When? Scheduled for June 14, 2021 (10:00 am to approx. 4:00 pm)
Where? Cheung Chau Typhoon Shelter
How to find out more? Call the Cheung Chau Dragon Boat Club at (852) 2981 4009
Stanley – Postponed
Aberdeen – Postponed
When? Postponed to October 3, 2021 (8:00 am to approx. 6:00 pm)
Where? Aberdeen Promenade/Aberdeen West Typhoon Shelter.
How to find out more? Check out the Aberdeen Dragon Boat Facebook page
Tai Po – Postponed
When? Postponed to October 17, 2021 ( 8:30 am to approx. 1:00 pm)
Where? Promenade at Tai Po Waterfront Park in the New Territories
How to find out more? Call the Tai Po Dragon Boat Race organizer at (852) 2664 8661
Sha Tin – Canceled
2. Eat your heart out! Make sure to try sticky rice dumplings, a traditional Dragon Boat Festival food
The locals who tried to rescue Qu Yuan threw packets of rice called zongzi into the water for the fish to eat instead of Qu's body. As such, rice dumplings have been associated with Qu. Nowadays, the recipes have become more elaborate, with ingredients like mung beans, Chinese sausages, jujube, shiitake mushroom, or salted egg yolk wrapped in glutinous rice and then bamboo leaves, before being steamed or boiled!
If you're feeling adventurous, you can try recreating these dishes in your kitchen! Alternatively, you can get some from well-known places in Hong Kong such as:
The Legacy House
Yung's Bistro
Sexy Crab
Soil to Soul
Green Common
Xia Fei Society
Joy and Joy
3. Get into the festive spirit – learn about Dragon Boat Festival, and do some arts and craft
Want to fully immerse yourself into the festive spirit? You can read up on 5 Dragon Boat Festival facts, and learn more about this fascinating event. Did you know that dragon boat races are widely used as team-building activities and that these events are now a thing around the world? Are you aware of the benefits of dragon boat racing? It's a whole-body workout that allows you to train your legs, arms, shoulders, and your core!
You can also make (and wear) lucky bracelets during the Dragon Boat Festival by weaving together ribbons in colors associated with the holiday – cyan (represents wood and north), white (represents gold and east), red (represents fire and south), black (represents water and west), and yellow (represents earth and center). Ever since the Han Dynasty, people believe that wearing lucky bracelets on their necks, feet, or wrists during the festival brings longevity, and can then be discarded along with bad fortune.
While we're on the theme of making things, you can also design your own paper dragon boats using paper-folding techniques for a race in the bathtub or pond – especially if you've got kids! What's more, you can also craft animal decorations to stick on windows, doors, and walls of your house. In the past, people believed that sticking cut-out shapes of five poisonous creatures – snakes, scorpions, geckos, millipedes, and toads – could ward off evil spirits that they believed caused disease.
Protect yourself with a health insurance plan from Pacific Prime Hong Kong
While you may be in the celebration mode, it's important not to forget about your health. Being in possession of a robust and comprehensive health insurance plan can enable you to enjoy the present and live worry-free, as you'll get peace of mind knowing that you and your family will be covered no matter what. This is a good idea no matter where you live, but particularly in a place with sky-high hospital bills like Hong Kong.
If you're not sure where to begin, you've come to the right place! As a global health insurance brokerage, Pacific Prime Hong Kong can help you find the best health plan to meet your needs and budgets. Whether you're looking for individual or family health insurance in Hong Kong, including plans that offer worldwide coverage, you can reach out to us. Rest assured, you'll get unbiased insurance advice, tailored plan comparisons, and a no-obligation quote!
Contact us today!
Latest posts by Suphanida
(see all)