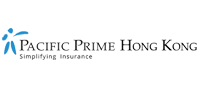 Your guide to forest schools in Hong Kong
Today's parents are spoilt for choice when it comes to their child's education. Whether it's the curriculum the school follows, their teaching philosophy, the student-to-teacher ratio, the extracurricular activities on offer, and more, you can tailor your little one's learning experience. To add to the mix, forest schools are also emerging as a new and popular option amongst parents of kindergarteners in Hong Kong. Yes, you read that right!
In this Pacific Prime Hong Kong article, we'll go over everything you need to know about forest schools.
What is a forest school?
If you hate the idea of your energetic kiddo being trapped in a classroom, then you'll like the idea of a forest school. This is a long-term outdoor education process that is holistic and learner-led, allowing children to develop through healthy engagement with risk, problem-solving, and self-discovery in a natural environment. Through essentially playing and exploring, children get to challenge and empower themselves in deeper ways, and grow to become independent and resilient learners.
Besides the main difference of being located outdoors, here are some distinctive features of a forest school compared to a conventional school:
Forest schools are less noisy than classrooms due to their open space, which can reduce stress in both children and staff.

Forest schools have very high student-to-teacher ratios* so children can safely experience activities like climbing trees or lighting a fire.

Forest schools give children freedom and autonomy to explore the outdoor area, helping them manage their own safety and move around comfortably.

Forest schools focus on playing with objects found in nature, rather than commercially-produced toys, and stimulate their imagination.
*Note that adult supervision in the majority of forest schools is merely to assist students as opposed to leading them.
Forest schools in Hong Kong
Forest schools were first developed in Denmark in the 1950s, and then spread all over Europe, the US, and Asia – including in Hong Kong. While the SAR is notorious for its highly competitive education landscape and the concept of forest schools haven't taken root in its public schools, parents will be glad to know that there are some options in the private and international school sector.
As one of the first schools in Hong Kong to operate a Forest-Beach School program, Malvern College Pre-School Hong Kong offers a program built on a philosophy of child-led learning, with a focus on all five senses, and runs in all safe weather conditions. Other forest school options in the SAR include:
Do children learn better in forest schools?
For many parents and educators, forest schools are the way to go. Many studies also back this up. Time spent outdoors has the potential to improve children's attention skills and that playing in nature encourages physical activity and imaginative play. Additionally, adding natural elements such as grass, trees, logs, and mulch to play time also reduces conflicts between children, whilst running and climbing up tree trunks develops their strength and coordination.
However, not everyone is in agreement over the merits of forest schools. Some people believe that the popularity of forest schools around the world could make them lose their original philosophy, which is one based on experiencing freedom by connecting with nature, and that cultural and geographical sensitivity must be considered when opening up and operating forest schools in different countries.
Get in touch with Pacific Prime Hong Kong today!
Parents often want the best education for their child, but part of being able to learn and grow is being healthy. This means making sure your child has a good pediatrician and goes for all their routine vaccinations and checkups, as well as has access to top-notch healthcare facilities should the need arise. With healthcare being so expensive in Hong Kong, it's a wise move to secure health insurance for your child (and the rest of the family!).
If you don't know where to begin in your hunt for health insurance, you've come to the right place. As a global health insurance brokerage, with over two decades of industry experience, Pacific Prime Hong Kong helps individuals and families like yourself find the most suitable health plan for your needs and budget. We pride ourselves in our ability to "simplify insurance" and provide ample support and assistance throughout your entire insurance journey.
Contact us today to get started!
Latest posts by Suphanida Thakral
(see all)