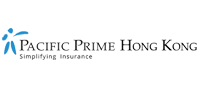 The state of maternity insurance in Hong Kong
One of the main reasons people in Hong Kong purchase health insurance is to cover the cost of having a baby. Ask anyone who has had a baby in Hong Kong in recent years and they will likely mention that it is not cheap to give birth at a private hospital in the city.
To that end, couples are eager to secure maternity coverage. While this is an extremely useful coverage element for families and mothers-to-be, there are so many different plans out there that it can be simply overwhelming to find the best plan to meet your needs. Not to mention the fact that current maternity trends in Hong Kong have led to some interesting changes to the way health insurance providers are dealing with maternity coverage.
In order to help make the purchasing process easier, Pacific Prime's sales staff have provided this helpful overview of the current state of maternity insurance in Hong Kong, what insurers are doing about it, and what this means for anyone who plans to purchase maternity insurance in Hong Kong in the next year.  
What exactly is maternity coverage?
Maternity coverage is often defined as a key benefit of many health insurance plans and is used to cover the costs associated to giving birth. This usually includes:
Outpatient care –

Pre and postnatal doctor visits, screenings, and more.

Inpatient care –

The actual birth and any emergency hospitalization either before or after the pregnancy for mother and baby.  

Incidentals –

Things like medicine and medical equipment.
In Hong Kong, and indeed in nearly every other city, maternity coverage is seen as an anti-selection benefit. What we mean by this when it comes to maternity coverage is that plans are usually only taken out when couples plan on getting pregnant, and then dropped after they have had a baby.
Because the vast majority of maternity coverage in Hong Kong is taken out in order to cover the cost of giving birth at private hospitals (more on that below), this has led to a bit of a conundrum for providers: The cost is high, and almost all maternity premiums are not at the same level, which results in health insurance providers losing money. This, in turn, is usually dealt with by increasing premiums for all parties, which is obviously not fair for those who don't use maternity coverage.
Insurers will counter some of the anti-selection by only offering maternity insurance to couples, only offering the benefit on top end plans, giving and pricing the benefit for all policy members, or placing waiting periods on the benefit.
Maternity preferences in Hong Kong
Regional maternity insurance coverage and premiums are often heavily influenced by maternity trends in a particular region. Hong Kong is quite interesting in that the general maternity preferences are actually quite different from other countries.
This difference lies largely in the way women in Hong Kong prefer to give birth. Hong Kong has some of the highest rates in the world for Caesarean sections. According to an article published in the SCMP, "At more than 41 per cent of births, it [c-section birth] is double that of the average 21 per cent in developed economies. At private hospitals where parents get to decide, up to two in three babies are born under the knife." Interestingly, the article pointed out that there is only 1 country in the region with a higher C-section rate, and that is mainland China with a rate of 46.2%.
Costs are increasing
From Pacific Prime's experience, when there are more C-sections conducted, the cost of care will increase. This is particularly true for Hong Kong, as we highlighted in an article on the cost of giving birth earlier this year.
Hong Kong is also unique in that there has been a drastic increase in the number of mainland Chinese citizens coming to Hong Kong to give birth in the past decade. According to the Census and Statistics Department for the SAR, 33,199 mainland Chinese women gave birth to babies in Hong Kong in 2012, with 91,558 babies being born in total in Hong Kong that year. These numbers, combined with higher rates of C-sections, have helped drive a thriving maternity package system in many of the private hospitals which offers a flat-rate price for a birth at one of the private hospitals.  
Because there is so much demand around maternity in Hong Kong, prices have increased dramatically to the point now where insurance is necessary to cover birth at a private hospital. This is where anti-selection has come into play, resulting in higher premiums for maternity plans.  
What are insurers doing in Hong Kong?
Maternity in Hong Kong has proven to be a tough nut to crack for many insurers. Especially those who are recent entrants to the Hong Kong market. In the past half decade we have seen some startling examples where a provider has developed a plan offering good maternity coverage with highly affordable premiums only to find that they are taking massive losses due to the cost of health care in Hong Kong, thus having to dramatically increase premiums as much as 65% in one year in order to remain in the market.
Because of the ever-changing nature on the Hong Kong healthcare system, the fact that birth preferences are vastly different than in western countries, the high cost of delivery, and a number of other situations, we have seen a wide variety of solutions from insurers.
As we mentioned above, many insurers are enacting anti-selection measures. Some providers only offer maternity coverage with their high-end plans, which come with subsequently higher premiums. Others insist that in order to add maternity coverage to a plan you need to have at least two members (i.e., a couple) on the same plan, while others still are simply adding maternity to all plans, regardless of whether you need it or not.  
The most popular measure taken, however, is to either add or increase the moratorium on maternity claims. For example, with many plans now sold in Hong Kong, you are going to need to have maternity coverage (pay maternity premiums) for at least 12 to 24 months before you can submit maternity related claims.
The second most popular step being taken to minimize the cost and risk associated with maternity plans is the increase of regulations. For example, some insures have started to introduce restrictions on what is covered, or restricting claims from certain hospitals.
What does Pacific Prime expect for the next few years?
While it is hard to predict the future with 100% accuracy, our sales team believes that costs, especially those at private hospitals, will continue to escalate, which will result in higher health insurance premiums, or even stricter actions being taken by health insurance providers. When it comes to maternity specifically, Pacific Prime believes that more providers will restrict hospitals, or even introduce more restricted hospital lists.
On top of all this, it would not be surprising to see longer waiting periods introduced for some plans offering maternity coverage. One of the most intriguing things to watch will be whether the recently relaxed one-child policy will have any impact on demand for maternity coverage in Hong Kong. This will be something to watch over the next couple of years, as this could have an impact on premiums and the way maternity plans are sold in Hong Kong.   
Our advice for those considering giving birth in Hong Kong
Due to the changes made to maternity insurance plans in Hong Kong over the past couple of years, it is now essential that people start plans earlier, and with reputable insurers. These can be hard to find, especially since there are so many providers in the city, and on paper plans may look great, but in practice they are not ideal.
It would also be a good idea to look for plans that offer coverage of complications of pregnancy/childbirth, and clearly state what they define as non-elective vs. emergency care. It can also be similarly easy to fall into a situation where you believe your current plan or wages will cover maternity care without the need to add it to your existing insurance plan. The thing is, costs associated with giving birth in Hong Kong can quickly spiral out of control, putting even the most financially stable in jeopardy.
Therefore, we strongly suggest working with Pacific Prime. Our sales experts have in-depth knowledge of the health insurance industry and can help you find a reputable, and stable, provider who offers sound maternity coverage that will cover costs while offering premiums that remain affordable. Contact us today to learn more. 
Jessica Lindeman is a Content Strategist at Pacific Prime. She comes to work every day living and breathing the motto of "simplifying insurance", and injects her unbridled enthusiasm for health and insurance related topics into every article and piece of content she creates for Pacific Prime.

When she's not typing away on her keyboard, she's reading poetry, fueling her insatiable wanderlust, getting her coffee fix, and perpetually browsing animal Instagram accounts.
Latest posts by Jess Lindeman (see all)