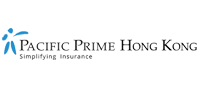 What is the cost of health checkups in Hong Kong?
Health checkups are vital – they identify health issues at an earlier stage, so that you can treat it before it's too late. Nevertheless, for expats in Hong Kong, the conundrum is that public hospitals don't provide health checkups and private hospitals are mega expensive to access. What's more, the cost of health checkups can vary depending on the hospital, leaving expats overwhelmed. In this Pacific Prime Hong Kong article, we'll unpick this seemingly straightforward question.
The basics of health checkups
A study by the British Journal of General Practice shows that:
On average only 33% of people who could benefit from health checkups are attending them on a regular basis.
That's a low figure – especially given that health checkups can help individuals detect warning signs and reduce the likelihood of serious health problems. For instance, high blood pressure or cholesterol could be a warning sign for cardiovascular disease. Often, these don't carry much sign or symptoms, known colloquially as "silent killers". Especially for expats who are planning to move abroad or are already living abroad, health checkups give you a heads up on your health and an action plan to follow.
If you are classified as a high risk individual, or in other words have characteristics that are prone to develop into serious health conditions, getting health checkups is something that should be at the forefront of your minds. While some of the characteristics are outside of your control like family history or age, others like diet and exercise are things you are able to change. The following infomation provides you with a quick overview of risk factors.
Modifiable (lifestyle-dependent)
Weight
Physical activity levels
Sleep quality and stress management
Diet and alcohol consumption
Non-modifiable
Age
Gender
Ethnicity
Family history
Depending on the above-mentioned risk factors, the health checkups recommended for you will vary. One of our previous articles on checkups in Hong Kong covers what screening packages usually involve. You'll learn about the type of tests you should be taking depending on your age, ranging from those aged 18 to 65 years old. Nevertheless, if you're in doubt, please discuss this with your medical practitioner as there's rarely a one-size-fits-all approach when it comes to healthcare.
Cost of health checkups in Hong Kong's private clinics and hospitals
It's advisable to familiarize yourself with the healthcare system in Hong Kong, going as far as looking into the different hospitals in the city-state. Do you know the pros and cons of the system? Or what you're entitled to as an expat? What about the best healthcare providers? Once you've done your research on the healthcare system, look at the cost of health checkups packages.
Private Clinics
Here are three private clinic options:
1. OT&P
OT&P offers different packages for health checkups:
2. Quality HealthCare
Quality HealthCare encompasses a range of checkups. You'll also be able to find special packages for cardiovascular health, sexual health, bone health, cancer screening, and eye examination.
3. Raffles Medical
Raffles Medical has packages that range from Lifestyle to Premium, costing between HKD $2,180 and HKD $12,000. They also have checkups for cancer screening, premarital assessment, sexual health, and more.
Private hospitals
Here are five private hospital options:
1. Hong Kong Sanatorium & Hospital
Hong Kong Sanatorium Hospitals provides health checkup packages including both general and women-specific assessment schemes.
Health assessment schemes A: HKD $12,600
Health assessment schemes B: HKD $8,100
Women health checkup packages: HKD $3,010 to HKD $4,920
2. St Teresa's Hospital
St Teresa Hospital brings to the table four tiers of health checkup packages for men and women. They also provide cardiovascular and domestic assessments:
Women health checkup packages: HKD $1,650 to HKD $8,200
Men health checkup packages: HKD $1,650 to HKD $6,800
3. Hong Kong Baptist Hospital
Hong Kong Baptist Hospital provides standard and special health checkup packages for men and women. They also offer cancer, pre-marital, and pre-pregnancy health checks.
Women health checkup packages: HKD $2,580 to HKD $10,700
Men health checkup packages: HKD $2,300 to HKD $9,050
Standard plans: HKD $2,300
4. Union Hospital
Union Hospital offers health checkups for men and women, in tiers like Basic, Standard, Elite, Executive, and Supreme. It also provides assessments for domestic helpers and drivers.
Women health checkup packages: HKD $890 to HKD $9,450
Men health checkup packages: HKD $890 to HKD $9,000
5. Hong Kong Adventist Hospital – Stubbs Road
Hong Kong Adventist Hospital has packages like Classic, Advanced, Royal, Elite and Ultimate. Expect to find check ups for 18th months babies, children, pre-employment, pre-marital, etc.
Women health checkup packages: HKD $4,200 to HKD $17,460
Men health checkup packages: HKD $3,900 to HKD $16,360
Health checkups and health insurance
Health checkups in Hong Kong certainly don't come cheap. Going for checkups annually can quickly cause a dent in your wallet. Thankfully, if you choose the right health insurance plan, you can avoid out-of-pocket payments. Look out for comprehensive health insurance plans that include outpatient benefits. In most cases, this will cover either a full or partial cost of getting a health checkup in Hong Kong.
It goes without saying that you'll need to check with your insurer before going for a health checkup. Each insurer and plan is different, so don't rule out any monetary or time sub-limits included in your plan. If health checkups are important to you, then you'll want to clear any doubts about it before securing a health insurance plan. To avoid burying your heads in the terms and conditions for hours, you can get in touch with a broker like Pacific Prime Hong Kong.
Operating in the health insurance industry for more than two decades, we've got expert insurance advisors on hand that can help answer all your questions. In addition to this, we can also help you secure plans that meet your needs and budgets. Whether it's pre-existing conditions or hospitalization coverage, for individual or family plans, you can find the best health insurance in Hong Kong with a click of a button using our online tool.
Contact us today!
Latest posts by Suphanida
(see all)