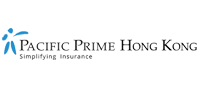 Voluntary health insurance scheme one step closer after Hong Kong budget
February's budget announcement in Hong Kong has been met with a high level of interest across many sectors. Like education and housing, healthcare has seen a number of changes and announcements made that are aimed at improving the outcomes for many citizens and residents, whilst also supporting the country's capabilities in each area for the future. Among the announcements for health included in Hong Kong's budget was the establishment of Primary health care hubs for the country's 18 districts, and the long-awaited tax break incentive for private health insurance consumers.
This week, Pacific Prime Hong Kong examines Hong Kong's pending Voluntary Health Insurance Scheme (VHIS), and what it may mean for you when it's introduced.
The Voluntary Health Insurance Scheme
Following government-led public consultation stages from 2008 to 2010, the VHIS became a policy initiative that the Food and Health Bureau (FHB) is considering implementing in order to address challenges identified during consultation. The core concept of the proposed initiative is to regulate hospital insurance products by inviting companies and consumers to participate in a voluntary scheme that offers plans certified by the FHB. The objectives of the VHIS are to:
Enhance the levels of protection offered under hospital insurance products;

Provide additional choice to members of the public considering private health insurance coverage;

Relieve pressure on the public health system by providing greater access to private hospitals.
The proposed types of "Certified Plans" would be the Standard Plan (providing basic protection according to the minimum VHIS requirements) and Flexi Plans (offering enhanced protection in the form of higher benefits and greater additional coverage). Insurers would have the right to set their own premium levels for the Certified Plans, but would be required to publish their age-banded premium schedule to make things more transparent and competitive.
What are the proposed VHIS minimums?
According to a Hong Kong government website, if the government decides to enact this inatitavie, Certified Plans will come with standard policy terms and conditions, benefit coverage, and benefit amounts – regardless of whether they were Standard or Flexi plans. They will also guarantee renewal up to the age of 100, come with no "lifetime benefit limit", and consumers would be able to cancel their policies with a full refund up to 21 days after purchase. The basic coverage features of both types of plans will also include:
Unknown pre-existing conditions
Partial coverage would be provided during a waiting period of three years for unknown pre-existing conditions.
Congenital condition coverage
Investigation and treatment of congenital conditions will be treated like unknown pre-existing conditions if they were manifested or diagnosed after the age of 8.
Day case procedures
Surgical procedures (including endoscopy) sought outside of hospitals can still be covered.
Prescribed advanced diagnostic imaging tests
Coverage for CT scans, MRI's, and PET scans not conducting in a hospital, but subject to a 30% coinsurance.
Prescribed non-surgical treatments for cancer
Cover for radiotherapy, chemotherapy, targeted therapy, immunotherapy, and hormonal therapy.
Psychiatric care
Confinement to a psychiatric ward of a local hospital can also be covered.
It is important to note here that the minimum coverage elements listed above can and likely will before the government releases/introduces this scheme.
What does the Hong Kong budget announcement mean for VHIS?
According to the SCMP, February's Hong Kong budget for 2018/2019 unveiled that the premium for medical insurance under the VHIS was expected to be around HKD 4,800 on average, with an estimated HKD 800 offered to people who join the voluntary scheme. Sophia Chan, the Hong Kong health chief, defended the tax breaks amid some criticism that they were "too small". People who bought cheaper policies or earned less could receive mere dollar rebate amounts, leaving some to question just how attractive the budget measures will be for VHIS sales.
Still, the recent announcement has seen the FHB expect 1.5 million people to join the scheme when it is finally released – at a cost to the Hong Kong government of HKD 800 million per year. Others are less confident. Lawmaker Dr Kwok Ka-ki believes the scheme may struggle with its low deductible amount that may leave some treatments, such as cancer care, difficult to cover. Insurers may also seek to benefit more from the VHIS than the people they cover, because of the lack of restrictions on premium prices, Kwok said.
The Hong Kong budget announcement does not mean the Certified Plans will be available any time soon. The government still needs to pass the legislation required to implement the scheme, so all of the perceived benefits and concerns are still some time away from taking shape in the Hong Kong health sector. What may also be a potential concern is how the VHIS could impact the estimated two million Hongkongers that already hold private health insurance packages.
How might the VHIS impact current and future private health insurance consumers?
As we've discussed before when releasing our report on the cost of medical insurance inflation, there are a number of things that impact the cost of premiums in the health insurance sector. Chief among these inflation drivers is the overuse of healthcare services, where increasing numbers of claims have forced insurers to spread the cost of these payouts among existing client premiums.
In essence, the Hong Kong government urging more citizens and residents to purchase private medical insurance means a much higher number of claims at private facilities. With government-driven insurance initiatives, the mandatory coverage of particularly expensive medical treatments at what might be expected to be reduced premium prices may mean more of the same – existing health insurance clients may see premiums rise to cover the potential costs of claims related to these new plans.
The increase in demand at private hospitals, while it may mean good news for easing pressure on public services, may have a negative impact on both wait times and private treatment fees. This all depends on the number of people that opt in to this voluntary scheme, and how those on Certified Plans end up claiming against these policies. However, it should be noted that schemes like the VHIS can have a significant impact on the existing insurance market that might not be in favor of existing clientele.
So the Hong Kong budget was bad news for current insurance holders?
Not necessarily. At this time, the VHIS still needs to be passed and implemented before anyone can purchase one of their plans, and it will still need insurers to buy in to the scheme – as well as consumers themselves. One thing that you might want to consider is whether or not the coverage offered by the VHIS Standard or Flexi Plans will truly meet your needs. Often, basic plans are called "basic" for a reason – there are always bound to be gaps in the coverage that can leave policyholders with nasty surprises when it comes to making claims.
The best way to ensure that your health is covered completely is to engage the help of an expert insurance broker, and then find a plan that suits your needs – not just a cheap plan that meets your budget.
At Pacific Prime Hong Kong, we have been connecting locals and expats with the best insurance solutions from some of the world's best insurance companies. Our ability to advise on both the pros and cons of any plan is what makes us so useful to so many living in Hong Kong – and we've got a reputation for simplifying insurance.
Do you need to find and secure private health insurance before it's too late? Visit our website to get your own free quote, or contact one of our experienced advisors today!