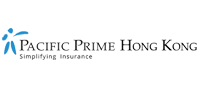 Your guide to celebrating Halloween with the kids
It's that spooky time of the year again where it's acceptable for kids to go door-to-door, trick or treating. But there's so much more for the little ones (and mum and dad) to do this Halloween season than collect sweet treats in their own neighborhood. From decorating pumpkins to going on scary rides and everything in between, this Pacific Prime Hong Kong article is your guide to all the amazingly terrifying Halloween activities for the entire family right here in the SAR!
1. Ride scary rides at Ocean Park 
Would your kids like to go to Jack O'Lanterns Kingdom and walk through a world of pumpkins? Or does the Supernatural Ghost Tour sound thrilling? If so, you're in luck. This year's Halloween Fest is back at Ocean Park! There will be six haunted zones and ghosts all around, and the entire park will be spookified. As it's their 20th anniversary, you can also stay overnight as part of their Starry Summit Glamping Halloween Package.
When? October 1st to October 31st, 2021
2. Sail on a haunted, Halloween cruise by Aqua Luna
For a Halloween experience like no other, Aqua Luna will transform into a floating ship of terrors featuring ghouls, pirates, and more. The entire family (yes, mum and dad will also enjoy this) can sail along Victoria Harbour and listen to spooky Halloween tunes for 60-minutes. What's more, tickets come with a complimentary cocktail or mocktail so you can sip away while enjoying this unique cruise.
When? October 30th to October 31st, 2021
3. Decorate spooky cookies at Harry's Kitchen
Kids love getting their hands dirty and eating yummy treats! So why not combine the two for a fun-filled Halloween activity? At Harry's Kitchen, kids can pick from a variety of spooky-themed cookies to decorate and unleash their creativity. As the location is in the kid's area of K11 Musea, kids can also pair up the cookie decoration with a play at the Donut Playroom or Slime It!
When? October 1st to October 31st, 2021
4. Visit a pumpkin patch (and decorate one) at Shangri-La
Nothing screams Halloween like pumpkins. To get brilliant photo opps and fun-filled, pumpkin-themed activities, head to the Waterside Terrace at Shangri-La. There will be a large pumpkin patch and a carving station, where kids will get to decorate their own pumpkins. Food will also be plenty, including canapes, burgers, hot dogs, and a selection of alcoholic and non-alcoholic drinks. To take it up a notch, consider a Halloween staycation package!
When? October 22nd to October 31st, 2021
5. Make Halloween costumes at The Mills Fabrica 
Whether it's a pirate, superhero, or a wizard, kids can make-believe and dress up as anything during Halloween. Why not add a fun twist this year? Have them make their own frightening costumes! For kids aged 6+, the Mills Fabrica will be hosting a Halloween costume-making workshop. Using screen print, heat sublimation ink, and fabric markers, kids will be able to turn plain fabrics into spooky designs. 
Bonus: They'll also be able to create their own matching bag to go trick-or-treating throughout The Mills!
When? October 22nd to October 31st, 2021
6. Go trick-or-treating with the entire family at Hjem
Halloween just isn't complete without sweet treats! But you can take the traditional, door-to-door trick-or-treating up a notch and head to Sheung Wan's go-to Nordic spot, Hjem, for a family-friendly event. Your kids will get to enjoy Nordic candies like Daim, Liquorice, Swedish Fish, and Bilar. Alongside the candy buffet, kids can get a non-alcohol free-flow drink option, whilst parents can enjoy free-flow wine, if they wish. 
When? October 29th, 2021
Say no to spooky, surprise medical bills. Get insured with Pacific Prime Hong Kong today!
There's nothing scarier than having to pay sky-high medical bills. So consider securing a health insurance plan (if you don't already have one) today via Pacific Prime Hong Kong. Our team of highly-trained insurance advisors will take the time to understand you and your family's healthcare and lifestyle needs, and provide a tailored plan comparison from top insurers. Don't worry – they'll also take into account budgetary requirements and provide 100% impartial advice. 
Whether you're looking for individual health insurance, family health insurance, or any number of health insurance plans in Hong Kong, contact us today to get started!
Latest posts by Suphanida
(see all)