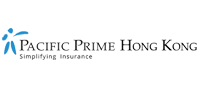 Health & Travel Insurance During Typhoons and Black Rainstorms
Climate change has brought extreme weather to the city of Hong Kong, including extreme heat and record-breaking rainfall. With these unpredictable weather looming over the city, having health or travel insurance can give you added protection in the case of an accident.
With videos of people being washed away by heavy floods, concerns over your personal safety and property damages can cause a lot of stress. In a time of crisis, having the right insurance plan can not only provide you with protection against potential loss but also give you peace of mind.
In this Pacific Prime Hong Kong article, we look at how different insurance policies can protect you during natural disasters.
Health/Travel Insurance During Typhoon/Black Rainstorm
Given the recent longest black rainstorm recorded in the city's history, which left up to 132 people hospitalized and at least two dead, having health or travel insurance can save you from financially draining medical bills and ensure you have medical access during natural disasters.
Although the public healthcare system in HK maintains high standards, it can become overcrowded during typhoons and heavy rainstorms, leading to extended waiting times. In these situations, having health or travel insurance that gives you access to private healthcare becomes invaluable.
Access to private hospital networks in Hong Kong during natural disasters means you can avoid potential queues in public hospitals. Knowing that you won't have problems while seeking medical aid during natural disasters can reduce your stress levels.
Protecting Your Properties with Insurance
Extreme weather can cause damages beyond just physical injuries. With intense floods recorded across the city, the damage to the city is expected to cost over HKD $100 million! To protect your property, there are insurance plans that you can opt for, such as home and car insurances.
Home Insurance
As recent floods have demonstrated, the damage a flood can cause in HK extends beyond the injuries it may inflict on people. For extra protection, homeowners and renters can secure home insurance to cover potential costs and losses, ranging from broken windows to water damages.
Car Insurance
Car insurance is mandatory for every car owner in Hong Kong, but don't make the mistake of thinking that your car insurance covers everything. Like other insurance plans, car insurance may have exclusions. Knowing what your car insurance excludes can help you be better prepared before the storm.
Property & Casualty (P&C) Insurance
In the recent black rainstorm, Hong Kong saw severe flooding. Wong Tai Sin, in particular, was hit hard, entire levels of shopping malls flooded, leaving stores and restaurants with unimaginable damages. In these cases, having property and casualty insurance (P&C Insurance) can help.
Business owners can also protect their businesses and cover potential damages with P&C insurance, which is designed to safeguard your property and possessions from a wide range of losses, including those caused by natural disasters, theft, and other unforeseen incidents.
Staying Safe During Typhoons and Black Rainstorms
During a typhoon or a black rainstorm warning, it is recommended that you stay indoors, whether you are at home, in the office, at school, or in a hotel. If you are already in a relatively safe location with reasonable protection, it is advisable to stay there and avoid unnecessary travel.
For those without a place to go, during typhoons and heavy rainfall, you can seek shelter at government provided temporary shelters available across the city.
If you must go outside for any reason, the key to staying safe is to remain vigilant. Before leaving, check the latest news regarding street conditions, avoid flooded areas, stay away from the shores, and be cautious of weakened structures, debris, and downed power lines.
Prepare Before the Storm
Weather conditions may be unpredictable, especially with climate change causing extreme weather fluctuations, but there are steps you can take before a storm to provide yourself with extra protection, starting with securing a health insurance plan.
You never know when you might be caught in a rainstorm, particularly during HK's wet seasons. Ensuring that you are insured can help you feel more at ease, even in the unfortunate cases of injury. Similarly, knowing you won't have to bear hefty medical bills on your own can provide peace of mind.
If you're looking for insurance, Pacific Prime Hong Kong is here to help! From expat health insurance to family health insurance, our expert advisors are here to simplify your insurance process. Taking your needs and budgets into consideration, we can help you find a plan that is right for you.
Contact us today for impartial advice and get a free quote!
Latest posts by Vista Nip
(see all)