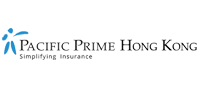 Home Insurance in Hong Kong: A guide
Homes are notoriously expensive in Hong Kong. In fact, the SAR was named the world's most expensive housing market in 2020. With a significant investment needed to obtain some personal space for yourself in the city, it should come as no surprise that some people will want to do what they can to protect that investment. And this is not only true for the home itself, but also the personal possessions inside it.
This is where the various types of insurance out there that can provide protection for your personal property come in. In this Pacific Prime Hong Kong article, we take an in-depth look at home insurance, its features, and other things you should know.
Why is it so important to have home insurance?
If you have a mortgage and your home burns down, without insurance, you will still owe the full value of your home to the bank. For this reason, mortgages issued for purchasing homes in Hong Kong include a stipulation that the homeowner must possess home insurance, or else they will be in breach of the mortgage terms. Even if you do own your home, the amount of monetary and sentimental loss that a person can potentially rack up when their home is damaged or invaded can be staggering. Home insurance is a must for every homeowner for this reason alone.
Types of home insurance
There isn't a one-size-fits-all home insurance plan that will perfectly suit every person's needs. In fact, insurance options employed in protecting a home will often combine a number of different coverages in order to address an owner's specific concerns or the specific risks that are more likely to be relevant given the location of the property. Here are a few:
Buildings/dwelling insurance
As the most basic type of home insurance, this type of plan covers the physical structure of your home, as well as the permanent structures within, such as bathroom fixtures or kitchen cabinets. It also can include coverage for outdoor buildings like a garage or shed.
Contents insurance
This type of insurance covers just about everything in your house that isn't covered by building insurance. This includes appliances, furniture, and all sorts of other belongings – even clothes. When purchasing contents insurance, it's a good idea to inform your insurer about any particularly valuable items or collections that you own. There may be special provisions or documentation requested by the insurer in the instance of rare collectibles and especially valuable items.
Personal liability insurance
This insurance protects you from costs that might arise from a third party injuring themselves on your property, whether it was your fault or not. For example, if someone were to slip, fall, and injure themselves on your property, this liability coverage could cover their medical bills and address the costs of any litigation brought against you.
Landlord insurance
While most of the types of insurance we will discuss here are for people's primary residences, it's worth noting that there are special insurance policies available in Hong Kong for those that rent a property to others. They will have unique needs as a result of not residing in the property, so landlord insurance would be a great thing to have.
Tenant insurance
On the flip side of the rental coin, those that rent a property will not typically have to worry about insuring the building. Therefore, they should obtain a specialized tenant insurance plan that addresses the unique needs of those that rent their home.
Theft coverage
Hong Kong is generally a safe place to live, but break-ins are not entirely unheard of. To protect your valuables and make sure they can be replaced if stolen, you will want to ensure that theft coverage is included in your home insurance policy.
Property repair coverage
This type of insurance coverage mainly focuses on covering the costs of repairing appliances in your home should they break down.
Fire insurance
Fire insurance is frequently included in home insurance policies, as it will help to rebuild your home and either replace or reimburse you for your belongings should all or a portion of your property be damaged or destroyed by fire.
Disaster insurance
There are a number of other disasters that could take place and destroy your property. These include typhoons, earthquakes, floods, burst pipes, explosions, and landslides. It's a good idea to have all of these included, but some specific disasters, like typhoons, apply to Hong Kong more than earthquakes.
The specific environment surrounding your home could also make a difference in what disasters put your property at the greatest risk. For example, a home at the bottom of a mountain should certainly have coverage for floods and landslides.
Other features
More than the overarching types of plans themselves, there are a number of smaller features that you should be aware of. To start, other coverages that are commonly included in home insurance plans, often at no additional cost, are:
Personal accident cover
Debris removal
Surveyor and architect costs
Lock replacement following a break-in
Personal computer cover
Frozen food cover
Cover for the personal items of domestic helpers
Some home insurance plans include coverage for rental costs resulting from damage to the home that makes it uninhabitable. There are also benefits available that apply to damage that occurs during a move. Your home insurance should work on a 'new for old' basis. This means if your property needs to be replaced by your insurance, you will receive a new version of the item, rather than a used one of similar age, wear, etc.
Additionally, home insurance plans sometimes include payouts for loss of income due to hospitalization as a result of an accident that occurred at home. These plans may also include lump-sum payouts for deaths that occur in the home. Home insurance can even extend outside the home in some cases. There are benefits for damage, theft, or loss of personal property at your place of work. It may even protect your belongings, money, and/or credit card transactions as you travel overseas for business.
What's more, home insurance plans can also include 24-hour home assistance that can be used to obtain recommendations for professionals like electricians, plumbers, contractors, handypersons, nurses, babysitters, exterminators, cleaners, and more.
Keep this in mind when buying home insurance in HK
Premiums for a home insurance policy will be determined based on your home's projected value and contents. Sometimes home insurance policies will only cover an individual's primary residence. In some cases, the management companies of apartment buildings in Hong Kong will offer policies to all of their residents. In this scenario, your insurance premiums will often be included with your management fee.
Per the terms of many home insurance policies, the insured and their family must take reasonable steps to prevent damage to or loss of their property, maintain their property, and uphold any regulations or statutes as they relate to their property. Failure to do so can result in voiding the policy, or the denial of claims. Remember, like other types of insurance, home insurance may require a payment to be made every time you make a claim. This can be a set excess or a percentage of the value claimed.
Another interesting point about home insurance in Hong Kong is that buildings that are lower to the ground, such as village houses, are often put through greater scrutiny by insurers. This could lead to higher premiums for coverage of such buildings, and some policies will outright exclude coverage for these types of homes. To top it off, there are many common exclusions that can result in a claim on your home insurance being denied. These include, but are not limited to:
General wear and tear, including that caused by rust or corrosion, rot, moisture, mold, mildew, or market depreciation
Theft of convenience as a result of homeowner negligence
Terrorism
Government imposed fines
Accidents or injuries caused by an act of willful maliciousness, violence, recklessness, or vandalism by the homeowner
Property loss from homeowner negligence
Mechanical failure of household appliances or electronics
With that said, it's possible for one or more of the above exclusions to be covered by a given policy. Be sure to check policy documentation and confirm with your insurance provider or broker so that exclusions are well defined.
Secure a comprehensive plan with Pacific Prime Hong Kong
Now that you have the lowdown on home insurance in HK, it may be time to get a plan of your own. With over two decades of industry experience, Pacific Prime Hong Kong is the insurance broker of choice for many expats and locals in the SAR. Whether you're looking for AXA home insurance, Chubb home insurance, or home insurance from other top insurers, we've got you covered.
As experts in Property & Casualty Insurance (also known as P&C insurance), we can help individuals and corporates alike with their insurance needs. Contact us for impartial insurance advice or free home insurance in Hong Kong plan comparisons today.