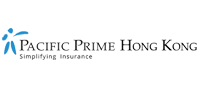 Does travel insurance cover flight delays and cancellations?
There were hundreds of flight delays and cancellations on Monday, 5th of August, at the Hong Kong International Airport due to the protests in Hong Kong. Thousands of passengers were left stranded on the site, trying to reschedule their flights, fearing the possibility of missing their connecting flights and unsure of their travel plans for hours to come. That's when the question of whether their travel insurance cover flight delays and cancelation was on their mind a lot. 
While unfortunate, and unexpected this event has been, there are ways travelers can protect themselves financially from such incidents – through adequate travel insurance that covers flight delays and cancellations. In this article, Pacific Prime Hong Kong explains how these benefits work in travel insurance, and how to use them when you're in need. 
Travel insurance flight delay and cancellation benefits 
In most cases, you won't be able to get compensation from the airline in the event of a flight cancellation caused by strike action, severe weather, or anything else the airline deems beyond its control. In turn, airlines will usually provide you with a food voucher, and accommodation if necessary, and provide you with alternative flight options.
When are you covered?
Travel insurance policies, on the other hand, may accept the flight delay/cancellation claim and reimburse your costs under certain circumstances. While every travel insurance plan is different – even between policies offered by the same insurance company – the covered reasons for travel delays usually include delays caused by:
Lost or stolen passports, travel documents, or travel money.

Severe weather conditions that prevent travel suppliers from departing.

Hijacking, natural disaster, terrorism, and riots and unannounced strikes are also often listed as covered events in a traveler's insurance plan.
Typical flight cancellation and delay benefits 
If any of these occur in your situation, then the travel policy can help you cover costs (usually referred to as reasonable expenses – up to the policy limit) for your hire car, meals, costs related to canceling a connecting flight, or to cover that hotel room you pre-booked, and some policies even reimburse you for buying toiletries when you're stuck in the airport. 
Usually, travelers can only claim reimbursement for the above when the insured is delayed for more than a certain number of hours depending on the plan – that time varies between plans. Most travel insurance plans define a per-day maximum limit on reimbursements due to travel delays. However, as in the case with all insurance policies, it's important to carefully read the terms and conditions of each of the travel-related benefits.
How to deal with flight cancellations due to strikes
The recent mass sick-leave absence of air traffic controllers in the Hong Kong Airport forced the airport authorities to reduce the number of takeoffs, resulting in hundreds of flights being canceled and rescheduled. Airport staff strikes are also common in Europe and other parts of the world, so in theory, it could affect travelers everywhere in the world. 
The difference with strikes, as opposed to other flight disruptions like weather, is that there's usually announcement about the planned strike in advance, allowing (at least the residents) to make alternate plans. However, if you happen to find yourself in the middle of an airport or airline strike, here's a few things you can do in that situation. 
Go to your airline for information 
Be proactive in this situation, and see if your airline can rebook your canceled flight for the next available one, or if they can offer full reimbursement so you can start arranging for other forms of transport. 
Review your travel insurance benefits 
While of course, it's best to know your coverage while purchasing the travel insurance policy, it's important to have the fine print with you or an electronic copy to view the benefits. Some travel insurance policies will cover the additional costs you have incurred by aviation strikes, but first, you must ensure that this specific benefit is included in your coverage. 
Forewarned is forearmed
If you can't afford travel insurance, you can't afford to travel. Travel insurance, besides covering travel-related mishaps also covers the most important costs – the medical ones. Contact our highly-trained insurance advisors today to discuss your insurance options – all obligation free – or simply compare travel insurance quotes online! 
Elwira Skrybus is a content writer at Pacific Prime. In her everyday work, she is utilizing her previous social media and branding experience to create informative articles, guides, and reports to help our readers simplify the sometimes-puzzling world of international health insurance.

When she isn't writing, you are most likely to find Elwira in search of the perfect plant-based burger or enjoying Hong Kong's great outdoors either at the beach or from the boat - the closer to the sea, the better!