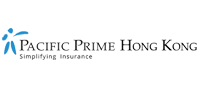 4 things you can do to end each workday on a happy note
While it's practically impossible to be happy every second of every day, there are things you can do to make life happier overall. Work is a big part of our lives, and often where a lot of our stress comes from. Many of us have had a catch-up with a friend after work, only to realize hours later that all we've been doing is complaining about work. Even though there is a time and place for venting, it's healthier to let the workday go and focus on things that make you feel good. This Pacific Prime Hong Kong article offers tips to help you end each workday on a good note.
1. Celebrate your victories
Towards the end of the workday, set aside a few minutes to go over what you've accomplished since your workday started. With so much on everyone's plate, you can't expect your colleagues and clients to notice everything you do on a daily basis. That's why you have to take some time out to congratulate yourself on what you have achieved. Not only will this help build your confidence, but it'll also help you evaluate your strengths.
This quick activity can have you leaving the workday behind feeling accomplished, and remind you that you were, in fact, productive. Remember that big wins cannot happen without smaller ones, and so you ought to be proud of the items you check off your list, no matter the size. If you didn't do anything in the day that you would consider productive, just remind yourself you're human and it happens. While it shouldn't become a regular thing, an occasional "off" day is alright. Give yourself props for even showing up and let the day go.
2. Clean up your space
It's no secret that having a tidy workspace helps you feel more in control and less all over the place. Look at the workspace as a reflection of your state of mind. An organized work area means that you have things under control, whereas a messy space can reflect your scattered headspace. Take a few minutes before you clock out to make sure everything is in order.
Organize messy piles of documents, dispose of any trash, and so on. Not only does it look better for others and yourself, but it feels much better knowing that you're coming back to a tidy space than one that makes you feel overwhelmed simply by looking at it.
3. Prepare for the next workday
If you find yourself using your downtime to worry about your to-do list, know that you're not alone. Instead of taking a break and making the most of your time off, you might find yourself thinking about everything you need to do at work. While many of us are aware that this kind of behavior doesn't do us any good, it can still be difficult to overcome. That is unless you take the time to prepare for tomorrow before calling it a day at work.
To start, write down the action items you must complete the next workday. Take a few minutes to go over your schedule to see if there are any upcoming deadlines, meetings, or other important matters to tend to. Then keep these things in mind when creating your list.
Once your list is complete, you'll feel less overwhelmed since you know exactly what has to be tackled the next day once you clock in. That means you no longer have to let these thoughts burden you during your downtime. While this practice does wonders for freeing up your mental space in the evenings, it also helps set the tone for the next day since you feel more in control and prepared for the day ahead.
4. Schedule things you'll look forward to
We cannot expect happiness to just happen to us, especially not all of the time. It's one of those things that takes some conscious effort. Fortunately, one easy way that you can set yourself up for happiness is to schedule things that you will look forward to. This technique makes it possible to add happiness to your life before the event even takes place. Oftentimes, the happiness we get from anticipating an event is even more than the happiness we would feel when the moment comes.
So what kind of things can you add to your itinerary to add some joy to your life now? You could arrange a meet up with a loved one, take an art class, set aside time for reading, or book a massage. These activities don't have to be big or expensive to do the trick. Just make it a priority to set aside time to engage in something enjoyable. When you look at your calendar and see some fun activities scheduled, you'll find it easier to look forward to those instead of letting thoughts of work consume you.
We have much more control over the way our days go than we like to imagine. While there are bound to be days where things are unexpected and nothing goes to plan, the reality is that we're in charge of how these things affect us. Remember that you can choose to take control of your days and move towards a more positive way of living, and that ending each workday on a happy note is a great way to start.
Put your health first
One way to stress less is to know that your health concerns can be met with health insurance. If you're looking for health insurance in Hong Kong or are wondering how to compare health insurance, then look no further than Pacific Prime Hong Kong.
With over two decades of experience in the insurance industry, we have the knowledge and expertise to get you the best plan for your needs and budget. You can also stay up to date on the latest topics for expats in Hong Kong through our blog, such as our popular overview of mental health resources in Hong Kong and more.
Contact us for impartial advice or a free quote and plan comparison today.
Latest posts by Jantra Jacobs
(see all)