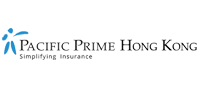 Top 8 things to do in HK this Christmas
Christmas is just days away, and though a trip abroad might not be in the cards this year, there are still many ways you can celebrate your holidays in Hong Kong. Christmas decorations throughout the city set the festive mood, with glittering lights adorning skyscrapers, Christmas trees of all sizes, and tinsel galore.
From impressive shopping mall displays and traditional markets to special events and Christmas concerts, Hong Kong has lots to offer this season. In this Pacific Prime Hong Kong article, we look at the top 8 things to do in HK this Christmas.
Christmas celebrations in Hong Kong
Christmas is one of the most important holidays for Hong Kongers because of its history with Britain. Despite only having two official public holidays (December 25th and 26th), Christmas celebrations start as early as November and skyscrapers start decorating soon after Halloween. In 2021, Tsim Sha Tsui Center and Empire Center were the first skyscrapers to turn on their Xmas lighting installations on November 11th.
Even though Hong Kong is already an attractive city, its Christmas makeover takes it to another level.
1. Lighting installations and illuminations
The charm of Christmas in Hong Kong begins with glowing holiday decorations along Victoria Harbour. Buildings are typically lit up from the middle of November. Shortly after, major shopping malls reveal their extravagant and creative Xmas displays. The ICC (Hong Kong's highest building) adds Christmas scenes to its nightly Light and Music Show to celebrate the occasion, which you can catch at 7.45 pm, 8 pm, and 9 pm every evening.
There's no doubt that the best place to experience Hong Kong's Christmas illuminations is along Victoria Harbour. Seeing all the skyscrapers lit up and decorated in a Christmas theme sets the tone for this joyful time of year. Be sure to walk along The Tsim Sha Tsui (TST) promenade to soak in the city's impressive skyline in its festive form. Also, stop by the Peninsula hotel as its lighting installations are a highlight every year.
2. Hong Kong Winterfest 2021
Organized by the Hong Kong Tourism Board, Hong Kong WinterFest takes place from November 26, 2021, to January 2, 2022. Highlights of the annual event include an enlightened Christmas town, an upgraded "A Symphony of Lights" show, and Xmas-themed illuminations. This year, the famous sparkling Christmas tree stands at West Kowloon Cultural District (instead of its usual Statue Square location), surrounded by other Xmas decorations to get you in the holiday spirit.
To celebrate the winter festivities, the nightly "A Symphony of Lights" has been edited with special light effects. You can watch the show from either side of Victoria Harbour, or take a harbor cruise for something different (see below).
3. All things Christmas in shopping malls
When it comes to the holidays, shopping malls in Hong Kong really get it right. Christmas, New Year, and Chinese New Year are great times to visit malls throughout the city and take in their spectacular displays and decorations. In what appears to be a friendly competition, malls try to outdo each other and see who will have the cutest, most stylish, creative, and, essentially, best Christmas decorations in Hong Kong.
Highlights for Christmas in HK shopping malls generally include Christmas-themed decorations and displays, exclusive pop-up stores, markets, fairs, workshops, and game booths. You can find everything from traditional Xmas settings and decorations to Disney princess and Mickey themes, cartoon and movies themes, and more. With close to 30 mall displays and counting, we suggest checking out NextStopHongKong's comprehensive list of shopping mall Christmas displays in Hong Kong to get an idea of where you'd like to go.
If you've somehow avoided Christmas tunes until now, be prepared to hear them on repeat in every mall you enter (including the restroom). You'll be humming Jingle Bells before you know it.
4. Christmas events in Hong Kong's major attractions
Of course Hong Kong's top attractions, including theme parks, host special events during the festive season. If you're already planning to visit these attractions during the holidays, you'll be delighted to get more bang for your buck. The COVID-19 pandemic may have prevented these attractions from hosting celebrations last year, but, fortunately, the following events are taking place in 2021:
Shine Brightly: Hong Kong Disneyland Christmas celebration
5. Christmas tours
What better way to have a memorable Christmas in Hong Kong than to join a Christmas tour? Lasting for around an hour, the open-top bus tour in TST offers an easy way to enjoy the Christmas lights and displays in the area. It's best to book your ticket in advance as they can sell out quickly.
As previously mentioned, a Victoria Harbour cruise is ideal during this time of year, with the iconic Aqua luna cruise being a crowd favorite. Aqua Luna hosts a special sailing event on their junk boat for a unique cultural experience during celebrations like Christmas. With Santa onboard, children are bound to love the 60-minute tour. On top of that, kids can search for hidden candy canes, make Christmas handicrafts, and hear stories from Santa and his helpers.
6. Christmas parties
As locals often live in small apartments, eating out is common during celebrations like Christmas. Most restaurants, bars, and hotels offer special holiday menus and events. A local Christmas celebration typically involves sharing a meal with family and friends in an upscale restaurant or hotel. If you plan on dining out on Christmas Eve or during the festive season, it's advisable to book in advance.
Known for its street parties, Lan Kwai Fong is a must for partygoers on Christmas Eve. Bars, pubs, and restaurants are usually full of people during this time of year, to the point where the party ends up filling the streets. Road blocks will be arranged to control crowds as the area can get exceptionally busy. Note that it's best to avoid the area if you're traveling with a baby trolley.
7. Christmas markets and fairs
Hong Kong has plenty of Christmas markets and fairs that families and expats are guaranteed to appreciate. A Christmas tradition in Hong Kong is to get a special gift for loved ones from one of these spots. This year, there are currently 19 Christmas markets, fairs, and workshops (and counting!), including Stanley Christmas Market, White Christmas Street Fair, and Winter Wonderland 2021.
8. Christmas concerts and performances
From ballet and children's theater performances to classical music and orchestras, Hong Kong hosts a variety of Christmas concerts and performances for all ages. This year, some of the highlights include:
On December 25th and 26th (both public holidays in HK), restaurants, shops, shopping malls, attractions, and museums are open as usual – with many extending their service hours. Similarly, service hours for public transportation will be extended as well. Both the MTR (except the Airport Express and Disney lines) and Light Rails Trains will operate overnight. We wish you a Merry Christmas!
Stay healthy with Pacific Prime Hong Kong
Christmas time reminds us that there's no better gift than the gift of health. Make sure you and your loved ones have access to quality healthcare by securing comprehensive health insurance in Hong Kong. Whether you're looking for individual health insurance or family health insurance in Hong Kong, we've got you covered.
Contact us for impartial advice and a free plan comparison today!