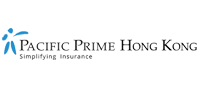 MERS in Hong Kong: What you need to know
News outlets in the past week have reported on two suspected cases of MERS in Hong Kong. Middle Eastern Respiratory Syndrome (MERS) was discovered in Saudi Arabia in 2012, becoming a significant concern for health authorities and systems the world over. This week, Pacific Prime Hong Kong discusses what MERS is, what these suspected cases could mean for the country, and how you can protect yourself and your health.
What is MERS?
The Centers for Disease Control and Prevention (CDC) lists MERS as an acute, viral respiratory illness with symptoms of fever, cough, and shortness of breath. It can be caught by anyone of any age and is spread from ill people to others through close contact. The first known cases of MERS were reported in Jordan in 2012, and the largest known outbreak outside the Arabian Peninsula occurred in the Republic of Korea in 2015.
The illness is very serious. About three-to-four people out of ten, who were reported to have contracted MERS have died, though most of those deceased were people who also had an underlying medical condition. Those with mild symptoms or no symptoms at all were highly likely to have recovered. The CDC states the incubation period as being about five or six days but can last for as many as 14.
Alongside common symptoms of fever, coughing, and shortness of breath, Medical News Today also highlights the following associated symptoms:
Chills

Chest pain

Body aches

Sore throat

Malaise, or a general feeling of being unwell

Headache

Diarrhea

Nausea and vomiting
Beyond that, serious complications can include organ failure (particularly the kidneys) and pneumonia.
What about MERS in Hong Kong?
According to Coconuts Hong Kong, the MTR Corporation had to disinfect parts of Hung Hom Station and an intercity train after it was found that two passengers were hospitalized with suspected cases of MERS. A 48-year old man and his four-year-old granddaughter from Saudi Arabia had traveled from Guangzhou East, forcing authorities in both Hong Kong and China to take action and disinfect trains and stations.
The pair were taken to Queen Elizabeth Hospital after arriving in Hong Kong and we said to be in a stable condition.
How do I protect myself?
With no vaccine against the illness yet, protecting yourself against MERS in Hong Kong takes little more than common sense and good hygiene. For a country that was previously devastated by a SARS outbreak, public hygiene was strengthened so that it's common to see escalator handrails, elevator button pads, and ubiquitous signs reminding people to wash their hands and wear face masks when feeling ill.
That said, a Hong Kong University survey did find that in 2013, ten years after the SARS epidemic, that a majority of Hong Kong people were relaxing their personal hygiene habits as the outbreak became a fading memory. Doctors urged back then that we should keep our strict personal hygiene up. For those that want to know how, the Mayo Clinic provides the tips for ensuring you minimize your risk of contracting MERS:
Wash your hands vigorously with both soap and water for at least 20 seconds

Cover your nose and mouth with a tissue if you cough or sneeze, throwing used tissues in the trash immediately before washing your hands

Disinfect surfaces that are frequently touched by others

Avoid touching your face, mouth, and nose with unwashed hands

Do not share utensils, cups, or other items with sick people
Those of you with MERS or flu-like symptoms should see a doctor as soon as possible, and wear a face mask in public if you feel ill. Travel to the Middle East and the Arabian Peninsula is not being advised against, but people should take extra precautions if their travel plans involve areas affected by MERS.
Will my insurance cover MERS sickness?
The good news is that a quality health insurance plan should cover you for MERS in Hong Kong, should you catch it. There are some illnesses that insurers may explicitly exclude from coverage, which could either be communicated to you before you buy a policy or aftewards (e.g. an insurer may let clients know that it won't cover people for Ebola who ignore CDC warnings to avoid a specific country with a known outbreak).
What's important to take away from this is that you should always keep your personal hygiene standards high, and know exactly what is in your health insurance policy. When it comes to insurance, there's nothing better than having a committed, experienced insurance broker in your corner. The team at Pacific Prime Hong Kong know this industry inside and out and can ensure that you're covered for anything that might happen – including MERS in Hong Kong.
For a free quote or some helpful advice, contact the experts at Pacific Prime Hong Kong today!
Latest posts by Luther Putu
(see all)