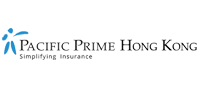 The most common cancers for women and their symptoms
Lifestyle choices, family medical history, and environmental factors are often tied to a cancer diagnosis. Even though your family history is what it is, and the environment you're in might not be easy to change, having healthy lifestyle habits are within your control. Maintaining a good diet, exercising regularly, keeping a healthy body weight, and quitting smoking are all things you can do to reduce your risk. While your risk factors are unique and worth discussing with your doctor, knowing more about your health can go a long way. In this Pacific Prime Hong Kong article, we look at the most common cancers in women and their symptoms.

Breast
Breast cancer is the most common cancer for women in Hong Kong. With thousands of new cases every year, the median age for diagnosis in females is 57. Aside from skin cancer, more women are diagnosed with this type of cancer than any other, and even so, many women don't check their breasts for changes on a regular basis. Before you begin thinking about breast cancer signs and symptoms, it's vital to become familiar with conducting your breast self-exam so you can know what they normally look and feel like.
Then you can let your general practitioner (GP) know as soon as you notice any changes. When following the steps of your own breast examination, you'll learn what, when, and how you should be looking for. Symptoms to look for include:
New lumps
Changes in shapes and/or size
Rash around and/or on your nipple
Even though there isn't an exact number of suggested times to check your breasts, it is advisable to do it once a month at least. Don't fret if you detect a lump in your breast right away either, as 9 out of ten breast lumps aren't even cancerous. With that said, any changes in your breast should be followed by a trip to your GP.
Lung
Lung cancer is the leading cause of cancer deaths in Hong Kong. It's also the third most common form of cancer in women in Hong Kong. The good news is that this form of cancer is largely preventable and almost 90% of lung cancers can be prevented if existing smokers would quit. In some cases, air pollution is to blame. Lung cancer can easily go unnoticed since symptoms may not be noticeable at the start. Some of the most common signs to look out for include:
A persistent cough that worsens over time
Recurrent chest infections
Chest pain that typically worsens with deep breathing
Coughing up blood
Tiredness
Unexplained weight loss
With so many symptoms, and even more unusual ones, such as neck, face, and finger tip swelling, it's recommended to visit a GP for health checks and discuss any persistent or unexplained issues sooner rather than later.
Bowel
Bowel cancer is the second most common cancer for Hong Kong women and the most common for both sexes. According to Cancer Research UK, almost half of bowel cancer cases, or colorectal cancer, are preventable. This type of cancer affects the large bowel, or large intestine, which your rectum and colon are part of. Bowel cancer symptoms can include:
Rectal bleeding
Changes in bowel habits
Pain in back or abdomen
Weight loss
Fatigue
Cancer can also lead to bowel obstruction, making it difficult or impossible to pass gas or stool. Bowel obstruction can cause bloating, cramping, nausea, or constipation. Go to the emergency department right away if you believe you have a bowel obstruction.
Uterus
Uterus or womb cancer is one of the top 10 leading causes of cancer deaths in women in Hong Kong. Factors that can make a woman more susceptible to this type of cancer include starting her period at an early age, being overweight, late menopause, and having polycystic ovary syndrome (PCOS). Having children has been found to reduce cancer of the uterus by a third, and the risk lowers with more children as well.
The most common uterine cancer symptom is abnormal vaginal bleeding (especially in post-menopausal women). This can include bleeding between periods, bleeding with vaginal discharge, or unusually heavy bleeding. The good news is that the majority of womb cancers are detected early due to the vaginal bleeding symptoms, resulting in early diagnosis. However, irregular bleeding is a common symptom for a wide range of conditions, which means only a fraction of women experiencing it will have uterine cancer.
Melanoma skin
A common cancer in Hong Kong, melanoma skin cancer cases are often preventable. More women are affected by skin cancer nowadays for reasons such as inadequate protection from the sun. Even on cloudy or overcast days, the sun can still cause a lot of damage. That's why it's advisable to wear SPF all year long – and not just when the sun is warm and bright.
Tanning and sunburn increase sun damage risk as well. Regularly check your skin for irregularities that could indicate early skin cancer, such as:
New mole or growth
Mole or growth that has changed in size, shape, texture, or color
Mole or growth accompanied by tenderness, itching, bleeding, or crusting
Since 70% of all melanoma cancers are new moles, you need to keep checking even if you've never had one before since one might develop.
Ovarian cancer
While ovarian cancer primarily affects women who have experienced menopause and are typically aged 50 and older, it can affect younger women as well. Early ovarian cancer usually doesn't have any symptoms, which is why it's imperative to get medical attention right away to increase the chances of successful treatment. Studies have found oral contraceptives, pregnancy, breastfeeding, and hysterectomies may reduce your chances of getting cancer of the ovaries. The most common symptoms to watch out for include:
Bloating
Abdominal or pelvic pain
Feeling full quickly or difficulty eating
Urinary changes (e.g. frequent urination)
Extreme tiredness
Pain during sex
As with all of the cancers in this article, it is essential to contact your GP as soon as you experience any of the symptoms mentioned.
Stay healthy with Pacific Prime Hong Kong
Whether you're looking for breast cancer therapy insurance or cancer treatment in Hong Kong, your best bet to avoid headaches and hefty out-of-pocket costs is to secure the right health insurance plan. With insurance lingo such as pre-existing conditions and hospital insurance, it can be confusing to know which health insurance in Hong Kong to go with. We at Pacific Prime Hong Kong are here to simplify the process and compare health insurance plans for you, so all you have to do is choose. Contact us for insurance advice or a free plan comparison and quote today.
Latest posts by Jantra Jacobs
(see all)