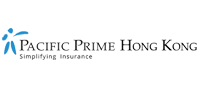 Safety tips for your Christmas holidays at home
With Christmas around the corner, we enter a period of joy, happiness, fun, and laughter as friends and family come together to celebrate what most believe to be the best time of the year.
In terms of health and safety, all the chaos of getting food prepared, presents wrapped, decorations hung up, and parties organized, could potentially lead to some dangerous situations and completely ruin your holiday plans.
Thus, in this article by Pacific Prime Hong Kong, we will provide you with some tips to really take into consideration for your own safety and that of your friends and family during the Christmas holidays.
Decoration tips
For most families around the world, including Hong Kong, getting the family together to begin decorating the house, flat, or building really marks the beginning of the Christmas celebrations. It's a tradition that most people grow up remembering, so vividly.
According to the U.S. Consumer Product Safety Commission (CPSC), do-it-yourself holiday decorating activities resulted in an average of about 240 injuries per day during the holiday season of November and December 2017.
Below are a few sensible tips to consider if you have electrical decorations to put up or are using candles to make your home festive:
When plugging in electrical appliances, make sure they are tested and compliant. Ensure that the correct power output is available and if unsure, avoid plugging into the mains. Check instructions from the supplier.
Candles that are lit should have a protective shield or casing to prevent the naked flame from transferring heat to anything nearby, a process known as convection. Also, when leaving the vicinity of where a lit candle is, make sure to blow it out.
Have the mains of your Christmas decoration or appliance attached to a safety timer or adapter that can automatically switch off power to the appliance and decoration.
When putting up decorations, always use a sturdy ladder or step ladder. Most people may assume that a chair or table is sturdy too, but these are not made for standing on. The weight of an adult can easily cause the furniture to collapse and risk the person having a severe accident. Make sure to ask for help and assess the situation carefully. Remember Christmas is a time of coming together, and the case should be the same when getting the place decorated.
A real Christmas tree can pose a number of challenges if not taken care of properly. Make sure to place the trunk of the tree on a fixed base or tree stand to keep the tree upright and in place. Avoid putting on heavy decorations that can cause the tree branches to break off. You wouldn't want the tree toppling on top of children or pets.
Keep your Christmas tree watered so that the branches and leaves do not dry up. With the tree posing as a combustible object, the fire risks are increased if not tended to. Avoid cables that are damaged, split, or frayed, as sparks cause the tree to catch on fire.
Tips to prevent thefts and break-ins
Christmas is a period of time where everyone tends to put their guard down and assumes the worst is unlikely to happen.
Below are some tips to reduce the likelihood of falling victim to a burglary happening in your home over Christmas:
Install video surveillance, and have sensors in place to pick up movement when away.
Inform your close neighbor if you are away so that they will know if anything suspicious is happening around your home.
Keep your security light on and activate the system so if a break-in does happen, the police will be alerted as well.
Health and wellbeing during the Christmas holidays
Although December is mostly well known for the Christmas holidays, it is also a time when people are busy finishing up work too. This means that most people will be aiming to close yearly deals, anticipate new business, or aim to meet their targets.
By aiming to fulfill these work commitments, on top of preparing for a wonderful Christmas, some people may develop stress and anxiety, that may well lead to certain chronic health problems.
Here are some of the most significant health problems related to stress:
Heart disease
Asthma
Diabetes
Depression
Stress is a major cause of burnout in Hong Kong and expats working in this bustling city may want to get international private health insurance to cover medical expenses that may arise from being diagnosed from one of the above conditions.
Speak to Pacific Prime Hong Kong
Pacific Prime Hong Kong is an awarding winning health insurance broker, partnered with some of the best private health insurance companies in Hong Kong.
We'll extensively search the health insurance market to find the right policies that suit your family's requirements.
We'll offer impartial advice on the cover that is fitting for your needs and budget.
We'll help you to understand the chosen policy, explaining clearly and honestly what you are and are not covered for. We are honest and transparent in our proceedings.
We'll give you clear information and documents, as well as any help you need with the paperwork, to make sure your policy is in place promptly.
At the time of claim, Pacific Prime Hong Kong's responsive team will assist you with the preparation of the claim and ensure that you get quick, efficient, and fair service from your insurer.
See below some of our excellent partners providing individual and family health insurance:
If you have any questions about health insurance, feel free to contact us.