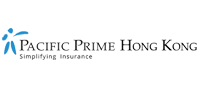 Breast cancer therapy insurance: what are your options?
Cancer is the second leading cause of death globally, and is responsible for an estimated 9.6 million deaths in 2018. In 2018 alone, WHO reported 2.09 million cases of breast cancer worldwide, with already 627 000 deaths caused by it. And while the best way to treat cancer is to detect it at its early stages, even therapy for an early stage breast cancer can be very expensive. This Breast Cancer Awareness Month, Pacific Prime Hong Kong will advise on cancer therapy insurance options and the costs of cancer treatments in Hong Kong.
Better to prevent than to treat
Your best option is always to prevent breast cancer, to avoid any unpleasantness and dangers connected with it. According to WHO, breast cancer is by far the most common cancer in women worldwide. And while there are many lifestyle causes for developing cancer, there is no single known cause for breast cancer, and as such preventive screening is the best way to prevent and treat breast cancer so far.
Every October, during the Breast cancer Awareness Month, clinics worldwide offer special prices and discounts for mammography screenings and consultations. Early detected breast cancer has a high possibility to be cured, and faster than already evolved cases. It also allows insurers to save on cancer therapy insurance payouts because as you will see below, the cost of cancer treatments in Hong Kong is high.
The cost of cancer therapy in Hong Kong
A 2018 survey by The Cancer Information Hong Kong Charity Foundation, revealed that Hong Kong citizens are not aware of the cost of cancer treatments. Respondents underestimated the costs in public hospitals by around 78%, thinking the cancer treatment would cost about 60,000 HK$, while in reality, the prices are closer to 270,000 HK$. Similarly, respondents undervalued the cancer treatments cost in private hospitals by approximately 70%, assuming it would cost around 400,00 HK$ while the probable amount is closer to 1.3 million HK$.
According to clinical oncology specialist Maverick Tsang Wai-kong, most target therapies cost between HK$30,000 and HK$40,000 per treatment. That price excludes the doctor's fees, and admittance to the hospital, and any other diagnostics costs.
As such, many of those who don't have any insurance will face high financial risks. That's why obtaining a plan with cancer treatment benefit is of most importance to everyone. Below we discuss two main types of cancer therapy insurance, for those, who of course, obtain it before the cancer is diagnosed.
Breast
cancer therapy insurance
: what are your options?
When it comes to a cancer therapy insurance, you have two options. You can either add cancer benefit to your health insurance policy or buy a dedicated, critical illness insurance. Both types of insurance can provide coverage for cancer but in different ways.
Health insurance
In the majority of private medical insurance plans cancer treatment benefit is included, making it a valid cancer therapy insurance. To be able to use the cancer benefit, you must be diagnosed with cancer during the course of the plan, otherwise, cancer will be treated like any other pre-existing condition, and will be excluded from your policy.
A standard medical plan will cover the cancer therapy costs up to an annual maximum of the benefit for the year. However, if the cost of treatment meets this amount, the rest will have to be paid for out of pocket until the plan resets the following year.
Critical illness insurance
Critical illness insurance, on the other hand, will provide a one-time lump sum payment if cancer occurs. This money can be spent on anything after the policyholder receives it. You may use this money to cover the costs of treatment, but also to support your family further if you are unable to work. In essence, critical illness insurance gives you an extra layer of financial protection for when you need it most.
How much does
cancer therapy insurance
costs?
It is hard to estimate insurance premiums without knowing the medical history of the client, benefit limits they require, and even geographical location and their nationality. What's easy is to contact Pacific Prime Hong Kong, and get a Free Quote and plan comparison instantly, with a further follow up chat with our experienced insurance consultant.
Our insurance advisers will help you choose a plan that best suits your needs and budget. By knowing the local market, treatment prices, and network providers in Hong Kong, we will be able to advise you better on the coverage limits, exclusions and overall simplify the process of securing a cancer therapy insurance, whether via medical or critical illness policy.