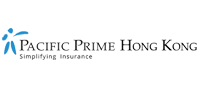 Public Vs Private Cancer Treatment in Hong Kong
A cancer diagnosis is a serious event, and one that can come with more stress than necessary. In Hong Kong, cancer is the leading cause of death for both sexes, accounting for nearly one-third of all deaths annually.
When it comes to seeking cancer treatment in Hong Kong, there are a few choices available to help you get well as soon as possible. This week, Pacific Prime Hong Kong discusses the differences between public and private treatment in the S.A.R.
Common Cancers of Hong Kong
According to HealthyHK, the government website that provides public health information and statistics, the leading causes of cancer deaths in Hong Kong are:
Males
Females

Lung cancer

Colorectal cancer

Liver cancer

Prostate cancer

Pancreatic cancer

Lung cancer

Colorectal cancer

Pancreatic cancer

Liver cancer
In 2020, malignant neoplasms accounted for 8,587 deaths in Hong Kong males, and 6,218 females.
Lung cancer has been the leading cause of cancer-related deaths for many years, however men were more likely to be affected than women. Smoking, unsurprisingly, is the leading cause for up to 90% of lung cancer cases, and 1 in 10 smokers are likely to develop lung cancer as they get older.
The Cost of Cancer Treatment in Hong Kong
While money is definitely a part of the "cost" of cancer treatment in Hong Kong, time can also be an important factor to consider. It's worth understanding the cost of both so you can make the right choice for you and your family.
Monetary Cost of Cancer Treatment
There are two healthcare systems in Hongkong; the public or private system. The government-funded public system offers some extremely affordable care to those who are eligible. Citizens, permanent residents, and people holding a valid Hong Kong Identity card can enjoy subsidized care to the tune of:
HKD 100 for inpatient care, per day

HKD 50 for general outpatient care, per attendance

HKD 96 for a day procedure and treatment at a Clinical Oncology Clinic or Renal Clinic, per attendance
Patients can receive general drugs for free, and special drugs for a discounted charge. Self-financed drugs are charged at cost price, plus an additional administrative charge of HKD 105 per item dispensed. Seeking cancer treatment from a public facility is much cheaper than from a private one.
Private hospitals can charge anywhere from HKD 4,430 per day and up for inpatient services at acute hospitals, HKD 15,350 per day for intensive care wards, and between HKD 790 and HKD 2,210 per attendance for outpatient consultations.
Other private hospital cost examples include the Hong Kong Baptist Hospital that charges between HKD 1,000 and HKD 2,000 for the first consultation at its Radiotherapy and Oncology Centre, and between HKD 300 and HKD 1,000 for follow-up appointments (not including actual treatment costs).
The costs of treatment can be much, much higher at a private facility, however. There are people in Hong Kong who have paid as much as HKD 160,000 for a seven-day treatment at a private facility; with room rates, doctor's fees, and drug prices all contributing to the high price tag.
If the cost of cancer treatment in Hong Kong is a priority concern for you, treatment at public facilities might be better.
Time Cost of Cancer Treatment
The other factor to consider is how quickly you need to be seen. The public sector in Hong Kong is notorious for having excessively long wait times for care. This impacts Accident & Emergency patients more than it does priority patients, such as those with cancer.
However, it may still mean waiting two months for your first treatment. Surgeries can take even longer, with approval for new cancer drugs taking up to five years.
By comparison, private hospitals will process patients and book treatments much faster. Treatment at a private facility can take place as quickly as 24-hour if you have the financial ability to pay for it right away.
Insurance approvals can take anywhere from a few days to a week, meaning those diagnosed with cancer who have comprehensive private medical insurance never have to wait for treatment.
Public Vs Private: Differences in Service
Honestly speaking, there is a marginal difference in the quality of medical expertise between Hong Kong's public and private hospital sectors.
Many of the public doctors are just as well trained as their private counterparts, and nurses as well as other specialists can be considered world class. The main difference many people see between staff in the sectors is that private doctors are paid more.
The difference between both sectors is in the service delivery models. The public sector has to serve virtually everyone. Medical experts at public hospitals often work on a rotational roster, meaning seeking care from the same doctor can be unlikely. Receiving truly personal care is not a feature of the sector.
With the private sector, choosing a physician to stick with you throughout treatments is an option, and so is staying in a private or semi-private room whilst hospitalized.
There are often thoughtful amenities such as free Wi-Fi, international television, and other benefits that can compare with some of the country's top hotel suites. A big plus is that private hospitals also often have leading edge technology and equipment to expedite your care.
Cancer Treatment in Hong Kong: Which Sector Should I Choose?
The choice for where you seek treatment is up to you. Only you can make that decision. To access the best care available in the fastest time, we would highly recommend securing private medical insurance to give you the option to take up private hospital care if you desire.
If the cost and time of treatment is critical, getting comprehensive health insurance coverage early can save you on both.
Getting coverage in Hong Kong is easy. With an experienced broker like Pacific Prime Hong Kong, you'll have access to the best insurance plans available that can cover cancer treatment costs, general medical needs, and even health concerns related to international travel.
Talk to our expert advisors today to learn more, or check out our online quote comparison tool for a free quote!
Latest posts by Watcharintorn Sinlapapong
(see all)