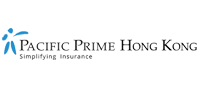 Combating the harmful health risks of air pollution in Hong Kong
Those of you who ventured outdoors over the weekend, particularly in urban areas, may have noticed the deterioration in air quality as smog from the mainland started blanketing the city on Sunday, January 8. The latest Air Quality Health Index (AQHI) recorded in Hong Kong have shown air quality figures reach the "Very High" health risk category in Tung Chung, Tuen Mun, Yuen Long, Tsuen Wan and Causeway Bay, areas in which high levels of Particulate Matter (PM) 2.5 were present.
According to the Hong Kong Observatory, it is expected that pollution levels will remain high within the next few days. In light of the recent high pollution levels recorded within the city, this article sheds light on the health risks posed by air pollution and the things you can do combat its harmful health effects.
What are the health risks posed by air pollution?
Numerous scientific studies have linked the size of air particles to the potential of causing various health-related problems. High levels of toxic PM2.5 – particles that are 2.5 microns or less in width – are small enough to travel deep into the lungs, and it's these fine particulate matter that has been linked to a whole host of short and long term health effects.
Certain groups of people, such as the elderly, are more susceptible to the health risks posed by air pollutants than others. For example, a joint study by the University of Hong Kong and the University of Birmingham has revealed that every 10 micrograms per cubic metre of increased exposure to PM2.5 increased the risk of elderly Hong Kongers dying from cancer of the upper digestive tract by 42%, and increased the risk of dying from liver, bile duct, gallbladder, and pancreatic cancer by 35%. Young children, pregnant women, and people with lung disease are also considered more vulnerable to the health risks of air pollution.
Short term health effects
The short term, temporary effects of exposure to high levels of air pollution include the following:
Itchy eyes, skin, nose, and throat
Headaches and dizziness
Illnesses such as pneumonia or bronchitis
Shortness of breath
Wheezing
Coughing and sneezing
Long-term health effects
Long-term effects of air pollution can last for several years up to an entire lifetime, and can even lead to death. According to the WHO, non-communicable diseases (diseases that progress slowly and tend to last a long time) caused by environmental risks, mostly attributable to air pollution, amount to 8.2 million deaths each year. Some of these harmful health effects include:
Respiratory conditions such as asthma
Heart disease
Several types of cancer, e.g. lung cancer
Some scientists believe air pollutants causes birth defects
With such a wide range of harmful health effects caused by air pollution, it's therefore important that you are aware of the things you can do to prevent these health risks.
What can you do to combat these harmful health risks?
Below are the top 3 things you can do to combat the harmful health risks of air pollution in Hong Kong:
Reduce your time outdoors
Checking your area's real-time AQI will help keep you informed on current and forecasted air quality levels, so that you are aware of areas to avoid (if possible) or reduce your time outdoors. Avoiding high pollution areas such as heavily trafficked roads can significantly lower your exposure to air pollutants, and this tip is especially important for people who are particularly susceptible to health risks posed by air pollution. If you're working in areas with high pollution levels, you may want to travel to work a little earlier to avoid rush hour traffic pollution. When exercising outdoors, try finding a quiet park or somewhere further away from the main roadways.
Wear an air pollution mask
Sometimes, it's hard to avoid walking near heavily trafficked roads and highly polluted areas. Wearing a mask can help reduce your exposure to harmful air pollutants by filtering out harmful PM2.5, but choosing the right type of mask is very important here. For example, wearing a simple cotton mask does not offer much protection at all, especially when it doesn't fit on the face properly – this could lead to a false sense of security and exposure to higher levels of pollutants from even more time spent outdoors.
If you're on the lookout for a mask that actually works, try finding one with a high anti-haze index. Most masks follow standards set by the U.S. National Institute for Occupational Safety and Health to indicate the amount of particulate matter filtered out – the higher the number, the better. For example, an N95 mask will filter out 95% of particulate matter.
Set your car fan on re-circulate mode
If you're driving in car traffic, set your car fan on re-circulate so that you don't draw in the outside air pollution to you and your passengers. Activating this setting alone can cut pollution concentrations inside your car by 20%. Also try closing your car windows on busy roads, as this can significantly reduce air infiltration rates from outside your car.
Seeking healthcare in Hong Kong
While there are indeed a number of health risks posed by high levels of air pollution, Hong Kong has one of the most advanced healthcare systems in the world and there are a myriad of health care options available here should you require treatment
One important thing to note is that medical care is not cheap in Hong Kong, with in-patient care at a private hospital costing an average of HKD $5,640 per day. This is why it's essential to secure health insurance to offset these high costs. To learn more about your health insurance options, contact our insurance advisors at Pacific Prime today.
Jessica Lindeman is a Content Strategist at Pacific Prime. She comes to work every day living and breathing the motto of "simplifying insurance", and injects her unbridled enthusiasm for health and insurance related topics into every article and piece of content she creates for Pacific Prime.

When she's not typing away on her keyboard, she's reading poetry, fueling her insatiable wanderlust, getting her coffee fix, and perpetually browsing animal Instagram accounts.
Latest posts by Jess Lindeman (see all)