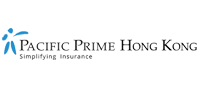 Pacific Prime Hong Kong joins City Mental Health Alliance Hong Kong
Pacific Prime Hong Kong is now a proud member of the City Mental Health Alliance Hong Kong (CMHA HK). CMHA is a leading non-profit organization with a mission to improve mental health in Hong Kong's workplaces. Since its launch in 2017, it has helped 23 organizations consisting of over 124,000 employees.
As a member of CMHA, Pacific Prime Hong Kong will be able to create an even better working environment for its employees. CMHA will help increase awareness of the importance of workplace mental health in a sustainable way. In this article, we will learn more about the different ways CMHA and its members work together to achieve their common goal.
What does CMHA do?
CMHA works with mental health professionals and its members to create a positive mental health workplace for its employees. They achieve their goals by conducting annual company assessments, events, and mental health training sessions.
The members have access to resources that can help them implement workplace mental health strategies and initiatives. With the help of CMHA's expertise, organizations can strategically promote a mental health-friendly environment in their offices.
How the pandemic has affected mental health in the workplace in Hong Kong
The unpredictable nature of the global pandemic and the uncertainties it brought has become a point of concern for those afflicted with mental illnesses in Hong Kong. According to a CMHK HK survey, 27% of Hong Kong's 'middle management' has experienced mental health problems in the last 12 months.
Research shows that approximately 1 in 4 people in Hong Kong suffers from mental health-related problems. Yet, because of the common stigma that is associated with mental illnesses, we avoid dealing with them altogether.
The importance of talking about mental health in the workplace
One way to increase our awareness of mental health is to talk about it. Hong Kong is an international business hub with a diverse population of expats and locals. The pandemic can have adverse effects on the mental health of its working population if left ignored. For Hong Kong to keep up its global image and diverse culture, businesses need to encourage their employees to understand the importance of mental health and to help them address their issues regularly.
Employees across Hong Kong are struggling to strike a balance between learning to work from home while taking care of their families. The ones with children are even more stressed because of the limited or no access to childcare if they contract the coronavirus. What this means is that they must cancel most social activities, and by extension, their access to a social support system to make time. Staying indoors and isolated together for days on end is never easy on anyone.
How to create a lively and welcoming workspace
Organizations can make a few changes in the wake of mental health awareness in Hong Kong. Workplaces need to promote the importance of mental health by organizing different activities, such as mental health workshops, physical wellness programs, and more.
Always remember, communication is the key
It is also important for organizations to check in with their employees from time to time to gauge how they are feeling. The pandemic has been challenging both mentally and physically for most people. If you work a freelance job, it is also a good idea to keep checking in on yourself.
You can always get in touch with agents at Pacific Prime Hong Kong to understand your insurance options, including those that address mental health-related problems. Moreover, there are plenty of resources and non-profit organizations like the CMHA HK across Hong Kong that are ready to offer you support.
Get in touch with Pacific Prime to know more
With over 20 years of industry experience, Pacific Prime is a leading global insurance broker. Whether you are looking to secure an individual insurance plan in HK or family insurance, advisors at Pacific Prime will help you compare plans with our unbiased advice. Our experienced team will support you throughout your insurance journey.
Pacific Prime Hong Kong works closely with an extensive range of both local and global insurance providers. Get in touch with an advisor today for a free quote and plan comparison and to learn more about our insurance products.
Latest posts by Lakshmi Chirumamilla
(see all)