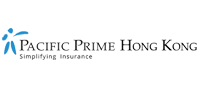 Pacific Prime CEO Neil Raymond wins the Hong Kong Living Influencer Awards 2020
The votes have been counted. The people have spoken. The big moment has finally arrived.
Pacific Prime Hong Kong is thrilled to announce that our CEO, Neil Raymond, has been recognized as one of Hong Kong's 50 awe-inspiring influencers at the Hong Kong Living Influencer Awards 2020.
Hong Kong Living Influencer Awards 2020
At the Hong Kong Living Influencer Awards 2020 held at Zuma, Landmark Central on 30th September 2019, Pacific Prime Hong Kong's Marketing team was in attendance on behalf of Neil to pick up the prestigious award.
The award recognizes and celebrates the top 50 people who are truly driven in their chosen fields, inspiring people from all walks of life, and contributing to an ever-evolving society. Entrees were carefully chosen following a strict selection process by the Hong Kong Living team.
Another great recognition and achievement for Pacific Prime
The Marketing team that attended the event had the pleasure of not only representing Neil Raymond but also to receive the award on behalf of all the hardworking and committed members of staff in the company. From Marketing and IT to the Sales and Support teams, Pacific Prime staff give their all to ensure clients receive the best consulting experience so that they are covered by insurance policies that meet their needs.
Upon receiving the award, Elwy, a Content Creator within the Marketing team said, "It was a great experience to represent our Founder and CEO, Neil Raymond. I was happy to be part of the team that accepted the Influencer Award. We are so proud. Thank you." Her speech was followed up by our Content Strategist, Jessica, who said, "It was an honor to be part of the Hong Kong Living Awards ceremony. We met and mingled with a lot of influencers that day, and exchanged a lot of business cards. We were glad to give the Pacific Prime name a chance to shine on this fine occasion."
Overall, the team had a fabulous time sharing not only their experiences but also gathering inspiration from others that have achieved success during their endeavors in Hong Kong.
About Neil Raymond, CEO of Pacific Prime
Neil was born in the UK and attended the University of Cambridge and the University of Warwick to study Engineering and Management. After his studies, he worked in a number of large MNCs in the UK and later attended INSEAD Business School in France to complete an MBA.
It was in 1999 that Neil made one of the biggest decisions in his life – moving to Hong Kong. It was here that Neil founded his insurance brokerage, Pacific Prime, from a tiny apartment in Lan Kwai Fong.
Fast forward 20 years, Neil has paved the way for the company to become:
The largest motor insurance distributor in Hong Kong, with a market share of 20%;
The world's largest broker of high-end international medical insurance for individuals;
A leading global employee benefits broker for multinational corporations.
The company has over 500 members of staff across 9 offices around the globe. Neil's aim continues to be simplifying insurance and providing individuals, families, and businesses the best support and services that a global health insurance brokerage can offer. His goal for 2020 and beyond is to expand and develop the company's presence as a global insurance brokerage and employee benefits specialist.
Check out Neil's section in the Hong Kong Living Influencer Awards book
In the link below, you will find Neil gracing one of the pages within Hong Kong Living's Influencer Awards book, where he opens up about his journey to success, how he overcame obstacles along the way and a few wise words for your inspiration.
You can read the full guide here: https://issuu.com/saikung/docs/influencer_guide
What can Pacific Prime Hong Kong do for you?
Pacific Prime Hong Kong is renown for giving individuals, families, and businesses the support and impartial advice needed to choose between the plethora of insurance plans that many established insurance companies offer.
With more than 19 years of experience and nine offices across the world, Pacific Prime Hong Kong is adept at simplifying insurance through the regular release of informative blog posts, guides, and reports. As a leading insurance brokerage, our team of experts can find the insurance plan that best matches your needs. Contact us today for insurance advice, a no-obligation quote, and/or a free plan comparison!
Jimmy is a content writer who helps simplify insurance for readers interested in international private medical insurance. He is on a mission in Thailand to support locals, expatriates, and businesses by bring the latest news and updates to his Pacific Prime blog articles.

His expert view and wealth of knowledge on insurance can also be found in his blogs for China, Dubai, Hong Kong, and Singapore.