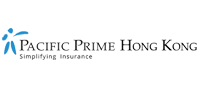 Understanding hand, foot and mouth disease
It all started with just a few itchy tiny red spots on my palms. I did not pay much attention to it until I saw the Google image search results of hand, foot and mouth disease (HFMD). I had been warned by my family that there was an outbreak of the disease in the community, but I didn't expect that I would get infected a few days before my birthday.

There were just two red spots on my palm, but when I went to see the doctor he assured me that more would appear in the next few days. He was right, and that's how I started my 12-day battle with HFMD, during which period, the comment I heard the most was "Oh. I thought only children will have it", with a smirk.
The above is, unfortunately, a firsthand account of one of our staff members. So, if you think that hand, foot and mouth disease (HFMD) only infects children, you may have to rethink. Although children are more likely to catch the disease, teenagers and adults are also susceptible to it. Just recently, a Hong Kong primary school was hit by an outbreak of HFMD. Ten pupils were infected, with one case hospitalized in a serious condition, forcing the school to suspend some classes for two weeks.
In this article, we are going to shed light on different facts about this disease, including its cause, symptoms, mode of transmission, and how you can effectively defend yourself against it.
What causes hand, foot and mouth disease?
Hand, foot and mouth disease (HFMD) is caused by a group of viruses. After a person gets HFMD, they develop immunity to the virus that caused their infection. However, they are vulnerable to a second attack of the disease if the infection is caused by a different member of the enterovirus group. That is why while children under age 10 are most likely to catch it, anyone can get the disease.
What are the symptoms?
The disease has an incubation period of 3 to 7 days, which means that the symptoms will only begin to show after that period.
The first signs of hand, foot and mouth disease include a sore throat, fever (above 38°C), and lack of appetite.
After a few days, you might get a rash on the palms, soles, or even buttocks, which may subsequently develop into greyish, itchy blisters. Mouth ulcers may show up on the inside of your mouth or tongue. You could have all of these symptoms, or just one or two.
How does hand, foot and mouth disease spread?
HFMD is highly contagious, especially in the first week after infection. It can spread to other persons via a number of ways, including:
Close contact, such as kissing, hugging, or sharing cups and eating utensils
Coughing and sneezing
Contact with feces, for example when changing a diaper
Contact with blister fluid
Contact with contaminated objects and surfaces, and touching your eyes, mouth, or nose afterward
To avoid spreading the disease to other people, you should avoid going to overcrowded places, maintain good air circulation, and disinfect home with 1:49 diluted household bleach until all skin marks and bumps have dried up.
How should HFMD be treated?
Hand, foot and mouth disease should go away on its own after 7 to 10 days. Since it is not a bacterial infection, there is no cure or vaccine for the illness (though there is news that a research team in Shanghai had recently developed a highly effective antibody to curb the disease). However, if the symptoms do not resolve after 10 days or you are pregnant, you should consult a doctor for further medical advice.
Doctors can only administer medicines to alleviate the symptoms with pain relievers such as ibuprofen (Advil) and acetaminophen (Tylenol), as well as an anti-itch lotion to help with the blisters. However, aspirin should not be given to children. While you are waiting for the infection to run its course, you should have plenty of rest, stay hydrated, and avoid drinking acidic drinks in case they irritate any mouth ulcers.
Last bit of advice
While hand, foot and mouth disease only lasts a little longer than a week and does not cause any long-term, life-threatening harms to the patient, the recovery process can still be a torment, especially for adults. If you are working abroad and have never been contracted with any forms of HFMD before, you will more likely fall victim to this disease. Thus, it might be a smart move to secure an international private medical insurance plan, which can cover you for both HFMD and a plethora of other ailments – no matter where you are in the world. That way, you won't have to worry about your medical costs and can focus on your recovery.
Alongside international health insurance, Pacific Prime Hong Kong also specializes in a range of other insurance products such as family health insurance and corporate health insurance. With over 18 years of solid experience and 9 offices across the globe, our team of experts endeavors to guide our clients through every step of their insurance journey. Contact us today for unbiased insurance advice, an obligation-free quote and plan comparison.
Anthony Chan is a content writer at Pacific Prime. He's responsible for writing, translating, and editing articles, guides, infographics, leaflets, as well as other resources for Pacific Prime and Kwiksure.

When he's not working, he's usually on the hunt for great restaurants, playing badminton, and writing screenplays.