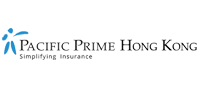 Outpatient insurance: What is it, what does it cover, and why do we need it?
When looking for a new health insurance plan in Hong Kong, one of the first questions your broker or insurance provider will ask is whether you'd like an inpatient only plan or a more comprehensive plan with inpatient and outpatient insurance cover. But, what's the difference between inpatient and outpatient insurance? Also, what are its coverage benefits, and why do we need it? Our article explains everything you need to know about the outpatient benefit.
What is outpatient insurance?
Private health insurance policies which include the outpatient benefit provide coverage for medical treatment that does not require hospitalization or an overnight stay at a medical facility of any sort. For example, general practitioner visits will fall under the outpatient benefit. Because of the way many health insurance plans in Hong Kong are set up, plans that cover outpatient treatment also include inpatient coverage.
On the other hand, the most basic level of health insurance sold in Hong Kong will usually be inpatient only plans. Generally speaking, inpatient only plans will cover the costs related to medical care that involve a stay at the hospital, usually you have to be admitted by a doctor. For example, an inpatient plan will typically cover surgery charges, ambulance costs, intensive care room, room and board fees, and anaesthesist charges.
As its name suggests, basic inpatient only plans won't cover outpatient treatment, so it's highly recommended that you include the outpatient option in your health insurance plan, especially if you and/or your family require frequent visits to the doctors. Although inpatient costs tend to be significantly higher, outpatient costs can add up over the course of the year. As such, including the outpatient insurance coverage benefit can further help offset the high cost of medical care in Hong Kong.
What does outpatient insurance cover?
Each insurance plan is different. For example, the extent of coverage under the outpatient coverage benefit can vary between the various plans and insurance providers. With this in mind, it's definitely worth familiarizing yourself with a plan's policy wording before purchasing it. If you're confused with the policy wording, it can really help to talk to an experienced broker like Pacific Prime Hong Kong.
Outpatient insurance plans in Hong Kong will generally cover the following:
General practitioner costs
Specialist costs
Prescription medication
Vaccinations
Diagnostic tests e.g. X-rays
Scheduled health check-ups
What's more, many health insurance plans with the outpatient benefit in Hong Kong also cover alternative therapies like Traditional Chinese Medicine (TCM). However, plans that do cover this may not cover all forms of TCM.
Why do we need outpatient insurance?
With outpatient insurance, you and/or your family members can visit doctors without having to worry about the high cost of medical care in Hong Kong. Securing a health insurance plan with the outpatient benefit is also especially beneficial if you often need to go to the doctors, or if you have a growing family with children who require frequent outpatient care.
Expats often prefer the private system for its attractive perks such as shorter waiting hours and superior service quality, but these do come at a steep price tag. Outpatient costs will vary depending on the treatment facility or clinic you visit, and the type of care you require.
For outpatient consultations at a private hospital, you can expect to pay around HKD 680 – 2,160 for an initial consultation, and HKD 555 – 1,420 for a follow up consultation. These costs do stack up if you visit the doctors regularly, so securing outpatient insurance can really help give you the medical care that you need without breaking the bank.
It's important to note here that consultation fees do not include the cost of medication, prosthesis, and diagnostic services. These will be charged separately. Other outpatient costs, e.g. diagnostic tests can also be very costly. For example, a single MRI can cost up to HKD 20,000!
Looking for additional coverage?
On the look-out for further coverage benefits? If so, you may want to consider higher level, full coverage plans that offer add-on benefits such as maternity insurance, dental insurance, or vision insurance. Although more comprehensive plans will usually charge higher premiums, it can save you a great deal of money in the long run if you require an expensive procedure that is not covered by your current health insurance plan, e.g. an expensive orthodontic procedure.
It's important to note here that add-on benefits such as the ones mentioned above often come with a waiting period, meaning that you'll need to wait a certain duration of time from when you first purchased your insurance plan before you are eligible for receiving reimbursements on that benefit. For example, if you have maternity insurance, it will likely have a waiting period of around 10 – 12 months or more, so you'll need to secure it before your child is conceived in order to access its benefits during the course of your pregnancy.
Do you have any more questions regarding outpatient insurance coverage or health insurance in general? Feel free to contact the advisors at Pacific Prime Hong Kong today. As insurance experts, we're dedicated to giving you impartial advice that are specific to your healthcare needs. Alternatively, you can also get a quote with our free online quote comparison tool.
Jessica Lindeman is a Content Strategist at Pacific Prime. She comes to work every day living and breathing the motto of "simplifying insurance", and injects her unbridled enthusiasm for health and insurance related topics into every article and piece of content she creates for Pacific Prime.

When she's not typing away on her keyboard, she's reading poetry, fueling her insatiable wanderlust, getting her coffee fix, and perpetually browsing animal Instagram accounts.
Latest posts by Jess Lindeman (see all)