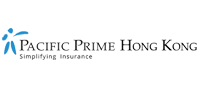 Covid-19 infection in children and babies
With rates of hospitalization and mortality from novel coronavirus disease increasing worldwide, there is an understandable concern for the general public. Already, the coronavirus outbreak is impacting expats in Hong Kong in many ways, and it's especially troublesome for parents, as the schools are closed during the outbreak, and there is still a lot we don't know about the Covid-19 and infection in children and babies. This article by Pacific Prime Hong Kong will answer the commonly asked questions parents and guardians might have about Covid-19 in children and babies. 
Are children at higher risk of contracting Covid-19 disease? 
According to what is known about the novel coronavirus, there is no evidence that children and babies are at a higher risk for contracting Covid-19. There are groups of people who are at higher risk and those groups include older people (over 65 years old), those with underlying health conditions, especially illness related to the respiratory system such as asthma, people with cancer, and people with weakened immune systems. The same concerns children. 
An analysis from China has shown that children younger than 10 years old account for only 1% of Covid-19 cases in the country. However, infants and young children are generally at high risk for admission to hospital after respiratory tract infection with viruses, for example, influenza virus. Parents should closely monitor their children's health as well as the whereabouts of hotspots during the spreading Covid-19 outbreak in Hong Kong. 
The course of the disease in children
Many people ask if children can be infected with the new virus, and the answer is yes. If there is an apparent outbreak in your nearest community, take all possible precautions but also remain calm, and explain to your children that in most cases, the course of this disease is mild in children. 
Children may present with mild symptoms of Covid-19
While the symptoms of the disease are the same in adults as they are in children, it seems that children may present milder symptoms. Reported symptoms in children include symptoms similar to the common cold, such as fever, runny nose, and cough, vomiting, and diarrhea. 
It's not known yet whether children with underlying conditions may be at higher risk for severe illness, however, parents of kids suffering from asthma, obesity, diabetes, and/or different forms of lung diseases should be especially vigilant. 
What to do if my child is infected?
If you suspect your child to be infected, call your nearest general practitioner and arrange a visit. If your child is tested positive, it might either be advised to stay at home and take medication there or will be admitted to one of Hong Kong's public hospitals for further treatment and isolation. Your entire family will most likely take a virus test and will be asked to self-quarantine for 14 days. 
How can I protect my child from getting infected with Covid-19?
You can encourage your child to help stop the spread of Covid-19 by teaching them to do the same thing everyone should be doing to stay healthy. Here are some of the things you can teach your child to do now to protect against contracting the infection:
Cleaning hands often using soap and water or alcohol-based hand sanitizer;

Avoiding people who are sick, especially those who are coughing and sneezing;

Not allowing playdates, even in small groups, especially if you know that another family is also taking all precautions against Covid-19. People who look healthy can still be infectious and can spread the virus. That's why it's important to stay away from everyone, even if they don't seem sick.

Equipping your children with hand sanitizer and teaching them to use it frequently outside of the home. 
Other precautions you can do at home include:

Cleaning and disinfecting surfaces daily in household common areas (e.g. tables, chairs, doorknobs, light switches, remotes, handles, desks, toilets, and sinks);

Laundering washable plush toys often and drying these items completely;

Practicing

social distancing

as much as possible: this means limiting playdates to zero or minimum, and if playing outside, maintaining a distance of at least 2 meters (6ft) from others;

Organizing time for kids at home which includes playtime, but also making sure their education and studies are not neglected;

Making sure you have a comprehensive

family health insurance

to cover costs of testing and hospitalization. 
These are some of the common precautions you can make to keep your children safe. As mentioned earlier in this article, if you suspect that your child might be infected with the new Covid-19 virus, call your nearest general practitioner to arrange a visit. 
Contact Pacific Prime for health insurance advice 
If any of your family members get sick, whether, via the novel coronavirus, or any other illness or disease, it is a wise choice for expatriates to have at least hospitalization insurance in Hong Kong to cover the cost of major treatments. 
For details regarding private health insurance for expats in Hong Kong, including global health insurance options, feel free to reach out to us. Our experienced insurance advisors can help you compare plans, and adjust benefits and limits to meet your needs and budget. Contact us today!