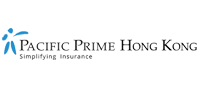 New Year's Eve safety tips in Hong Kong
As the new year fast approaches, there are plenty of ways to celebrate your New Year's Eve countdown in Hong Kong, whether that's seeing the new version of the "Symphony of Lights" show, or hosting a party at home with close friends and family.
Here are a few tips from Pacific Prime Hong Kong to help you party responsibly, no matter where you celebrate.
Partying at home
On New Year's Eve, partying in the comfort of your own home is a great idea. If you're hosting family, friends, and other guests, here are some ways to ensure everyone can start off the new year in style:
Consider your alcohol liability
There's nothing like celebrating the beginning of a new year with a glass of bubbly. But if you plan to serve alcohol in your home, be a responsible host by ensuring none of your guests get behind the wheel of a car. Drunk driving is a serious risk to your guests and others on the road. If your friends and family have no choice but to drive to you, then get them to sleepover until they recover the next morning.
Remind your family, friends, and guests to designate a driver for the journey home
Let everyone joining you at the party know that alcohol will be served and if they are planning to consume that they make a plan to get home safely. There are plenty of ways to find a designated driver, whether it's calling a cab, using a ridesharing service (eTaxi, Uber Hong Kong, and Fly Taxi), or asking a friend to take your guests home safely.
Serve plenty of food
Provide your guest with plenty of food throughout the evening until the count down. A well-prepared menu of food and non-alcoholic drinks will not only keep your guests happy and occupied, but it can also help counter the effects of alcohol. Try having pickles, olives, and other slightly salty foods available for your guests to munch on.
Did you know that these snacks replenish the body with an important hangover-fighting electrolyte known as sodium?
Enriching almonds and nuts contain healthy fats and proteins that can slow the absorption of alcohol and keep the hangover at bay.
Ensure water is available for your guests too, as drinking water will help cleanse the body of toxins and alcohol, but also prevent a terrible headache the following morning.
Out and about on New Year's Eve in Hong Kong
If hosting a party isn't your first choice and celebrating out in the hustle and bustle of Hong Kong is definitely your thing, then here are some tips to help you get back home safely:
Designate a driver for yourself
It is important that you put your safety first and plan ahead. Arranging a designated driver to get you home is the best thing for you and your friends to consider after celebrating. If you're planning to celebrate with alcohol, decide how you'll be getting home first before you drink. Ride-hailing apps are appropriate as they are trustworthy and can pick you up wherever you are.
Celebrate with friends
Whether you are a guy or girl, go out together with friends rather than solo as there's safety in numbers. Plan ahead with friends and notify one another of the location or venue you're visiting in case you get separated. Have a contingency plan, and be streetwise by avoiding crowds and tight spaces.
Charge your phone
Before you head out to celebrate, make sure your phone is fully charged. Getting stuck in the middle of Hong Kong with a dead battery will make it difficult to meet with friends or hail a ride home if needed. If you are a heavy user or an avid taker of photos on your phone, carrying a power bank (portable charger) will help provide much-needed power in case you run out of battery.
Don't leave your car exposed overnight
Don't fall victim to theft or arson by leaving your car parked out on the street near celebrations. It's probably wise to leave your car in the driveway or garage – and don't forget to lock the doors. Damage can easily be done by passers-by or easily stolen by thieves looking for an easy opportunity.
Happy New Year 2020 from Pacific Prime Hong Kong
We hope our tips will help our readers feel safer and more informed about how to prepare for the celebrations. Your health and safety are our primary concerns, and we hope everyone will celebrate in the best and safest way possible.
On behalf of all the members of staff at Pacific Prime Hong Kong:

May this year bring new happiness, new goals, new achievements, and a lot of new inspirations in your life. Wishing you a year fully loaded with happiness, health, and fortune.
Speak to Pacific Prime Hong Kong
With more than 19 years of experience and client dealings, Pacific Prime Hong Kong is adept at simplifying insurance through the regular release of informative blog posts, guides, and reports.
As a leading insurance brokerage, our team of experts can find the best health insurance plan that best matches you and your family's needs.
Contact us today for insurance advice, a no-obligation quote, and/or a free plan comparison!
Jimmy is a content writer who helps simplify insurance for readers interested in international private medical insurance. He is on a mission in Thailand to support locals, expatriates, and businesses by bring the latest news and updates to his Pacific Prime blog articles.

His expert view and wealth of knowledge on insurance can also be found in his blogs for China, Dubai, Hong Kong, and Singapore.