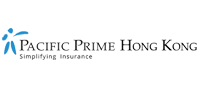 Health insurance and alcohol – what is the connection?
Late September and October is a busy time for many expats here in Hong Kong. First there are a number of public holidays in late September and early October, followed shortly thereafter by a number of popular festivals including a week-long beer fest, month long Oktoberfest, and finally halloween. One thing all of these events has in common is alcohol.
The fact of the matter is that alcohol plays a large part in the social lives of many expats in the city and these events are eagerly anticipated, often selling out weeks in advance. If you plan on attending these events there is one thing you should be aware of: Many health insurance providers will not actually provide coverage for injuries that happen while under the influence of alcohol. For example, this recent news article about an accident in Las Vegas (sure it's not Hong Kong, but that can easily happen here too) where a young lady was hit by a car and the insurance company subsequently refused to accept the claim due to the fact that she was intoxicated.
Many plans, especially those based in the US will have a provision in their terms and conditions that's worded, as the APIS (Alcohol Policy Information System) notes, "The insurer shall not be liable for any loss sustained or contracted in consequence of the insured's being intoxicated or under the influence of any narcotic unless administered on the advice of a physician."
Clarifying alcohol related injuries and your insurance
While this may seem pretty clear-cut, in reality it can actually be quite ambiguous as to how exactly health insurance and alcohol are connected and how insurers will know the claimant was intoxicated, and what exactly they will do if they find out about intoxication after the fact. To help make things a little clearer, we talked with Aurora Chan Sales Manager at Pacific Prime Hong Kong about how insurers look at alcohol related injuries, as well as some important things you should be aware of if you drink.
Chan commented, "Every insurer will have provisions related to alcohol and claims in their policy documents, this wording can be quite confusing or ambiguous. Of course, the easiest recommendation would be to not drink in situations where you can potentially hurt yourself. This is simply not going to happen for many, so it would be beneficial if you knew more about how insurance companies view claims that can be linked to intoxication." She went on to highlight three important points:
1. Be sure to read your plan's terms and conditions
This is important because the policy wording regarding the exclusion of alcohol related medical claims will be different for each provider. For example, Bupa's Global Select policy wording says "Treatment for or arising from the harmful, hazardous or addictive use of any substance including alcohol, drugs and/or medicines." is excluded.
AXA PPP on the other hand does not pay for, "Treatment of, or treatment which arises from or is in any way connected with, alcohol abuse, drug abuse or substance abuse." Then there is Allianz whose terms state that, "Care and/or treatment of drug addiction or alcoholism (including detoxification programmes and treatments related to the cessation of smoking), instances of death, or the treatment of any condition that in our reasonable opinion is related to, or a direct consequence of, alcoholism or addiction (e.g. organ failure or dementia)." are excluded.
2. Know how insurers will decide if you were under the influence or not
Because the wording in some policies can be quite ambiguous, it can actually be quite tough to define whether the claimant was drunk or not. Ms. Chan noted that many companies will look at the doctor's report. If a doctor comments that the injury was caused by alcohol, or you were intoxicated when you received care, then you can be sure that the insurer will reject your claim if their policy wording excludes alcohol related injuries.
The same can be said if there is a police report involved. For example if your blood alcohol level is tested by the police and the officer notes that your blood alcohol level was above the legal limit for driving, you could see a claim rejected – largely on the basis that you were legally drunk.
3. Work with an expert to learn about your options
Unfortunately, finding plans that don't exclude everything related to being under the influence of alcohol can be tough for even insurance agents. However, a knowledgeable insurance expert can help you to find plans that do cover treatment for alcoholism or other related medical conditions. The key is to drink safely and responsibly, if you do, then the chances of being denied a claim are much, much lower.
If you have any questions about how Pacific Prime can help you secure the best health insurance in the market, please contact us today to see how we can help.
Jessica Lindeman is a Content Strategist at Pacific Prime. She comes to work every day living and breathing the motto of "simplifying insurance", and injects her unbridled enthusiasm for health and insurance related topics into every article and piece of content she creates for Pacific Prime.

When she's not typing away on her keyboard, she's reading poetry, fueling her insatiable wanderlust, getting her coffee fix, and perpetually browsing animal Instagram accounts.
Latest posts by Jess Lindeman (see all)