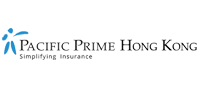 Hong Kong restrictions eased: Face-to-face classes to resume from April 19th, 2022
Great news! From April 19th, 2022, face-to-face or in-person teaching will resume for primary schools, international schools, and kindergartens, as reported by the South China Morning Post. The announcement comes as Hong Kong's authorities began easing local and travel restrictions at the beginning of April 2022. Read on as this Pacific Prime Hong Kong article goes over the finer details here.
How Hong Kong travel restrictions affect schools
From April 19th, 2022, primary schools will be the first to resume face-to-face classes after the Easter break. Whereas secondary schools will return to in-person teaching from May 3rd. Kindergartens, other the other hand, will reopen in three phases:
The first phase will see one-third of students return from May 3rd
The second phase will see two-thirds of students return from May 10th
The third phase will see all pupils attend in-person classes from May 16th
Furthermore, all students and teachers/school staff will be required to take daily rapid COVID-19 tests, according to an announcement by Chief Executive Carrie Lam. The results must be negative before individuals can enter school premises.
Other topics of interest:
Test kits provided to schools with children in need
The government is expected to help by providing 10 million test kits to schools for students in need. This will help schools monitor and ensure the disease is promptly isolated before spreading to other pupils and staff members in schools and the community.
School schedule: half-day or full-day basis
It is expected that classes will be conducted on a half-day basis, unless 90 percent of students have received two full doses of an approved COVID-19 vaccine. Otherwise, full-day teaching can be resumed in those settings. Staff members will also be required to be fully vaccinated unless they are medically unfit for COVID-19 vaccination. This must be supported by a valid COVID-19 Vaccination Medical Exemption Certificate (i.e. Exemption Certificate). School pupils who are medically unfit will also need to present this certification. More on vaccinations in the vaccine pass section below.
Unvaccinated students are at risk of infection
Unvaccinated students will not be allowed to participate in extracurricular activities due to the posed infection risks. Even though they are together with students who may be vaccinated, it is possible to get infected and transmit the disease even when vaccinated. Thus, all students are advised to wear a face mask and abide by COVID-19 prevention measures set out by the government.
Vaccine pass required for school staff and visitors to enter schools/campuses
The vaccine pass arrangement announced on February 24th will also be adopted in schools but will not apply to students. All teaching and non-teaching staff, other persons providing on-campus services, and visitors to the school will be required to present vaccination records of at least the first dose of the COVID-19 vaccine before entering the school premises. Learn more about the vaccine pass arrangement here.
Discover more valuable updates for expats and schools with Pacific Prime Hong Kong
As an insurance brokerage, we hope the update provided above will help you and/or your children prepare for the new school arrangements. With over 20 years of experience, we have helped expats secure health insurance for their time living or working in Hong Kong and offer school solutions to international schools across Hong Kong. See our blog page for more helpful information and updates, or contact us for a FREE quote and price comparison today!