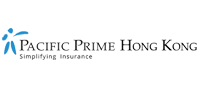 Your guide to celebrating the Mid-Autumn Festival in HK
If the mention of the Mid-Autumn Festival makes you think of mooncakes and lanterns, you aren't the only one. However, there is much more to it than that. Falling on October 1st this year, Mid-Autumn Festival is an auspicious time when families gather and give thanks. As the second most important festival following the Lunar New Year, there are many traditional and new celebrations.
With one of the most loved Chinese holidays just around the corner, this Pacific Prime Hong Kong article is your guide to celebrating the Mid-Autumn Festival in HK.
What is the Mid-Autumn Festival?
Also known as the Moon Festival, Mooncake Festival, or Chinese Lantern Festival, Mid-Autumn Festival can be thought of as the East Asian equivalent to Thanksgiving. During the festivities, families join together to enjoy a late-night feast, indulge in special cakes, and pay respect to the moon.
Just like many other holidays in Hong Kong, the Mid-Autumn Festival doesn't have a fixed date. Instead, it happens on the 15th day of the eighth month of the lunar calendar, when the moon is at its fullest. In the Gregorian calendar, it falls on a date in either September or October.
Traditionally, festivities started as a way to express gratitude for the crop harvest. Even though Hong Kong is highly modernized these days, Mid-Autumn is still one of the city's favorite festivals.
Why is the Mid-Autumn Festival important?
Dating back more than 3,000 years, the Mid-Autumn Festival is deeply ingrained in traditional Chinese culture. While the exact origins of the festival are unknown, it originated from the custom of worshipping the moon. In the olden days, it became evident that there was a close connection between the lunar phases and agricultural production. Consequently, Mid-Autumn was recognized as a time to show appreciation to the moon post-harvest, and ensure good luck for the coming year.
In keeping with Hong Kong traditions, the Mid-Autumn Festival is also an important time for families. Along with giving thanks, the full moon also represents family reunion. The Mid-Autumn Festival has turned into an occasion for family members to come together again, including those who are separated by distance or estranged.
How is the Mid-Autumn Festival celebrated?
Since the Mid-Autumn Festival centers around reuniting with family members, it's important to return home and celebrate the day with those closest to you. Families usually gather to appreciate the beauty of the full moon. Other Mid-Autumn traditions include eating certain foods, flying lanterns, and watching the fire dragon and lion dances.
What to eat on the Mid-Autumn Festival
The legendary mooncake is a must-eat food during Mid-Autumn Festival. Believed to have originated from the Yuan dynasty, mooncakes were apparently used to pass secret messages among revolutionaries. Made of wheat flour pastry and different fillings such as egg, lotus seed, fruits, nuts, and red beans, these moreish pastries are usually eaten in small wedges and go well with Chinese tea. These days, mooncakes come in many unique flavors and styles.
While mooncakes represent the Mid-Autumn Festival, a lesser-known food custom is pumpkins. According to folklore, a young girl cured her gravely ill parents by feeding them pumpkin. It has become a tradition to eat pumpkins on the full moon night for good health. Another traditional Mid-Autumn food is osmanthus, which is consumed as wine or cooked with duck to bring happiness. Other traditional foods include fruits such as watermelons, pomelos, pears, apples, grapes, and dates.
Lanterns
Lanterns not only help light up the dark while you look for the ideal moon-gazing spot. In some parts of China, lanterns are lit to ask for blessings from the moon goddess, Chang'e. It's common to see paper lantern displays throughout Hong Kong weeks before the festival, with shapes like animals, plants, and flowers. Hares are a popular choice since the fabled jade hare is said to be Chang'e's companion on the moon.
Families and children enjoy making colorful lanterns together during this time of year and hanging them up or walking with them on full moon night. Additionally, Kongming lanterns are small hot air balloons that people write their wishes on and release into the sky.
Fire dragon and lion dances
The Tai Hang Fire Dragon Dance is a Mid-Autumn tradition that is loved by many. Dragons have been associated with the Mid-Autumn Festival since 1880, when a dragon dance was performed to lift a plague in Tai Hang village. While people usually crowd to watch the 67-meter-long fire dragon dance through the streets, 2020 will be an exception. As it's best to avoid crowds for now, you'll be better off making paper dragons at home with those closest to you this year.
Even though many traditional Mid-Autumn Festival celebrations have been canceled this year, you can still get out and bask in the beauty of the full moon – as long as you follow social distancing protocol.
Whether you're looking for expat health insurance, family health insurance, or other types of insurance, Pacific Prime is here to help. We compare health insurance plans to ensure you get the best one for your needs, and within your budget. Contact Pacific Prime Hong Kong to secure HK health insurance, receive impartial advice, or get an obligation-free quote today.