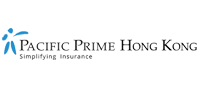 Local vs International Health Insurance
Welcome to Hong Kong! Expats come here from all over the world for any number of reasons. Maybe they come here knowing that they will only be staying a few years under contract with their employer, or maybe they've come to try to make a life here with an eye on that Hong Kong retiree lifestyle. Whatever your specific case may be, there are a few inescapable truths that will apply to every expat in the SAR. Chief among these is that you will want to have access to quality medical care should an accident or illness occur. Secondly, it is also true that Hong Kong has the most expensive healthcare in the world after the United States. These high costs make it so that medical debt following a particularly catastrophic health event should be a consideration for every person in Hong Kong, at least a little bit.
For this reason, expats in Hong Kong are likely to want to obtain their own private medical insurance for themselves and their families. To not do so means that the only options for care are to depend on Hong Kong's public healthcare system, which is highly affordable, yet features very long wait times and, in many cases, less experienced doctors, or pay out of pocket for the city's private hospitals and clinics, which (again) can lead to high costs and medical debt. (More differences between Hong Kong's public and private healthcare systems can be found in Pacific Prime's Public vs. Private Healthcare Guide.) Not all insurance plans are created equal, though.
For expats in particular, a major question to ask yourself when deciding on an insurance plan is whether you want a policy that provides only local care, or if you would like an international medical insurance policy that will cover you outside of Hong Kong. Here, we examine the advantages and disadvantages of each to help you make an educated decision about which type of plan is right for you.

Local Medical Insurance
Pros
Price: The number one advantage of local health insurance plans for expats is that you would notice right away if you were to compare bottom lines of every health plans is that they are less expensive than their international counterparts. This is simply because, while you may receive the same benefits inside of your country of residence, you are actually receiving far less in that, were you to leave the country for business or pleasure, your local plan will simply not provide insurance coverage to you. If you are the type of person who does not travel for pleasure often, and never for work, and you are focused on saving money on your health insurance, then local health insurance plans may be your best bet for value.
Hospital networks: Similar to the point above, insurance companies in Hong Kong will often create a hospital network as a way to cut costs and add value to their members. By negotiating better rates at local hospitals and setting up handy features like direct billing (where the insurer can pay your hospital bills directly), Hong Kong insurers can add perks that make their local plans more attractive.
Cons
Hospital networks: These are a two-sided coin, however. By creating a network of preferred providers, other healthcare providers are likely to seem less attractive by comparison. This, in turn, may feel like your freedom is being limited when it comes to choosing a particular doctor or medical facility for your family.
Depending on travel insurance: So what do you do when it does come time to get out of town for a while? If you want to have the peace of mind that comes with having international medical insurance, you will have to go through the trouble of arranging your own travel insurance policy. While these plans will provide care for you abroad, the hospitals that accept it may be limited. Furthermore, if the accident is serious enough, the insurer may rush your return home so that they are no longer required to foot the bill. A new issue could then arise that your local plan may not provide coverage as the ailment could be considered a pre-existing condition. With an international insurance plan, while your possessions and travel expenses may still be a concern, you need not worry about medical insurance coverage when abroad.
International Medical Insurance
Pros
Global coverage: The main (and most obvious) reason that an international medical insurance policy might appeal to you is in the name itself. It's international! For example, if you are an expat and a professional living in Hong Kong, it is likely that you head back to your home country once or twice a year. On top of this, you may travel regularly for business around the Asia Pacific region, and take additional holidays with your family from time to time that could place just about anywhere in the world. If this sounds like you, even though you may not want to think about it, having high quality insurance coverage while travelling is going to be important when you are abroad. This is because, when you really need it, the last thing that you are going to want to worry about is how much treatment is going to cost, or whether or not you will even be allowed to be admitted to the hospital, as medical facilities in some countries will not provide care without proof of insurance or up-front payment.
Choose your doctor/hospital: As a standard feature on international private health insurance plans, members are able to choose virtually any hospital, clinic or doctor they want. This means you never have to worry about your hospital being 'in-network', or that your insurer will deny your claim based on going to the wrong location. This is true whether at home or abroad. For the ultimate freedom of choice in the healthcare of you and your family, international medical insurance plans are the way to go.
Cons
Price: Again, the only real drawback to obtaining an international medical insurance policy is that the cost will generally be higher versus a local plan with the same benefits. As with most things in this world, you get what you pay for, and if you are able to pay the higher premiums, what you will receive is a premier insurance policy that will be accepted just about anywhere you go.
The United States: One caveat for being covered anywhere in the world is that many plans will provide coverage in every country in the world except the United States. This is due to the exorbitant costs of medical care there (the highest costs for treatment in the world, in fact.) If you do frequently travel to the United States, and you wish for your international medical insurance plan to cover you there, there are insurers with plans available that will cover you, however the premiums for these plans will be even higher than those that do not include the United States.
Compare and contrast
In a lot of ways, local and international private medical insurance plans are the same. You can essentially receive the same coverages, plan features and benefit levels at home, including lifetime renewability, direct billing, and more. As you can see from the points above, the main differentiators that will come into play is simply where you can receive insurance benefits, as well as the cost of the plans.
At Pacific Prime, our knowledgeable advisors can answer any questions that you have about which type of plan is right for you. Once you have decided your preference, they can also provide you with options and a free price quotation for the type of insurance that you prefer. Contact Pacific Prime Hong Kong today to find out more!