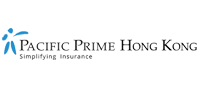 Local vs. international health insurance in Hong Kong
A few inescapable truths will apply to every expat in Hong Kong, including the high cost of living, competition for top jobs, getting access to reputable international schools, and chief among these is access to quality healthcare should an accident or severe illness occur. You may also want to think twice about seeking medical attention without a comprehensive health insurance plan. This is because Hong Kong has one of the most expensive healthcare in the Asia-Pacific region,
In which case, you should ask yourself whether you want a policy that provides only local care or international care. Thus, in this article by Pacific Prime Hong Kong, we look at the advantages and disadvantages of local and international health insurance plans to help you make an educated decision about which type of plan is right for you in 2022.
The main advantage of a local health insurance plan in Hong Kong is the price
What you will notice right away if you were to compare the cost of every local health insurance plan is that they are less expensive than their international counterparts. Premiums for local health insurance plans in Hong Kong are typically based on your medical and claims history with the chosen insurer. This means if you are fit and healthy with no pre-existing chronic condition(s), your premiums can be very affordable.
Stricter limits on covered benefits make local plans affordable
Another reason for their affordability is that they have stricter limits on covered benefits. Also, they don't include insurance options applicable overseas. So, if you don't travel abroad often, then local health insurance plans may be your best bet for value and needs in Hong Kong.
Local healthcare facility network
Insurance companies will often create a network of public and private hospitals in Hong Kong to cut costs and add value for their members. They typically negotiate better rates at local hospitals within the public and private healthcare system and set up handy features like direct billing (where the insurer can pay your hospital bills directly).
All in all, Hong Kong insurers can add perks that make their local plans more attractive.
A major disadvantage of local health insurance are the limits
A significant disadvantage of a local plan over an international plan is their strict limits on covered benefits. Although strict limits contribute to lower premiums, they may not provide complete cover for major health issues.
Treatment costs for severe illnesses may add up quickly
For instance, you have a local health insurance plan in Hong Kong with a sub-limit for cancer treatment. If you are diagnosed with cancer and require treatment that is often over a long period, the treatment costs will quickly amount to a sizable sum. This amount could exceed the limit agreed, which leaves you having to pay a fair amount of money out-of-pocket.
Whereas an international health insurance plan would cover the care and treatment in their entirety up to the annual limit. However, depending on the local insurer, plans can be made to have high limits, but this will require the payment of high premiums.
Traveling abroad in 2022
What if you need to travel abroad? Would your local health plan in Hong Kong cover your medical expenses or medical emergency abroad? The honest answer here is no. Local health plan as the name indicates covers only medical costs or the benefits agreed upon during the underwriting process in Hong Kong. This means if you ever need to travel outside Hong Kong, you will have to go through the trouble of arranging your own travel or short-term health insurance policy.
While these plans will provide medical care for you abroad, the hospitals that accept it may be limited. This also applies to the healthcare benefits offered too. Furthermore, if the accident is severe, the insurer may rush your return home to minimize the hospital bill. A new issue could arise in that your local plan may not provide coverage as the ailment could be considered a pre-existing condition. However, with an international insurance plan, all your medical expenses are covered as agreed in the insurance contract.
Traveling to Hong Kong in 2022
Planning a trip to Hong Kong for yourself, friends, and/or your family in 2022? For details, see these articles on why travel insurance is a must for your Hong Kong trip and purchasing travel insurance for friends and family visiting Hong Kong.
A major advantage of international health insurance plans is worldwide coverage
The main (and most obvious) reason that an international health insurance policy might appeal to you is in the name itself. It's international! For example, if you are an expat in Hong Kong, you'll probably travel to your home country once or twice a year.
On top of this, you may regularly travel for business around the Asia Pacific region. As well as take vacation leave with your family from time to time to just about anywhere in the world. Therefore,  having high-quality insurance coverage while traveling will be necessary when you are abroad. This is because the last thing you want is to worry about how much treatment is going to cost. Or whether or not you will even be allowed to be admitted to the hospital. You should also know that medical facilities in some countries will not provide care without:
proof of insurance or
up-front payment.
For further details, visit our plan pages below:
Choose your preferred doctor/hospital
As a standard feature on international health insurance plans, members can choose virtually any hospital, clinic, or doctor they want. This means you never have to worry about your hospital being 'in-network'. Or that your insurer will deny your claim based on going to the wrong location. This is true whether at home or abroad. For the ultimate freedom of choice in your and your family's healthcare, international health insurance plans are the way to go.
The main disadvantage of any international health insurance plan is the higher premium
Hong Kong is among the top 3 most expensive countries and city-states in the world for healthcare. Hence why its individual and family premiums ranked 2nd after the US. Due to the high cost of healthcare in Hong Kong, insurers offer cost containment measures to make comprehensive plans more accessible to locals and expats." – The Cost of International Health Insurance Report 2020-2021
There is no real argument for what an international health plan can provide. But the only actual drawback to obtaining a policy is the significantly higher premium. It will generally be higher versus a local plan with the same benefits. As with most things in this world, you get what you pay for. And if you can pay the higher premiums, what you will receive is a premier insurance policy.
Compare and contrast
In many ways, local and international private health insurance plans are the same. You can essentially receive the same coverages, plan features, and benefit levels at home, including lifetime renewability, direct billing, and more. As you can see from the points above, the main differentiators that will come into play are simply:
where you can receive insurance benefits, as well as
the cost of the plans.
Head to our compare health insurance plans page in Hong Kong for more information or download the latest Cost of International Health Insurance Report for insight into the world of International Private Medical Insurance (IPMI) premiums.
At Pacific Prime Hong Kong, our knowledgeable advisors can answer any questions that you have about which type of plan is right for you. Once you have decided on your preference, they can also provide you with options and a free price quotation.
Start the process by using our online quotation tool or contact us today to find out more!