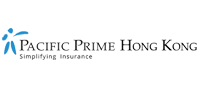 Why travel insurance is a must for your Hong Kong trip
An exciting melting pot of ancient and modern cultures, Hong Kong continues to attract visitors from all over the world with its charms. People from different walks of life travel to Hong Kong for many different reasons. From shopping and dim sum to hiking trails and Buddhist temples, the bustling city has something to offer for everyone.
Traveling to Hong Kong may be quite an investment, with multiple flights, costly hotel stays, tours and entrance fees, and transportation within the city. Planning your itinerary and making bookings often means putting down deposits – some of which may be non-fundable. Travel insurance for Hong Kong is a smart way to protect yourself financially (and your personal belongings).
In this Pacific Prime Hong Kong article, we explore why travel insurance is a must for your Hong Kong trip.
If your trip to Hong Kong gets canceled
The saying "life is what happens to you while you're busy making other plans" can especially ring true when it comes to the holiday you've been dreaming about. The good news is that trip cancelation insurance can make canceling a trip to Hong Kong more bearable if an unexpected event occurs. For instance, let's say a bad storm damages your house and you have to cancel your trip. With cancelation travel insurance, you can be covered for the money you lose.
The cost of flights alone can be expensive. Factor in accommodation and tour packages and your holiday can quickly turn into an investment that you'd rather not lose. Trip cancelation coverage helps get back your pre-paid trip expenses if you have to halt your travel plans for a covered emergency. While the list of acceptable reasons for a trip cancelation insurance claim will vary by insurer, the most common usually include:
Injury, illness, or death of a travel companion or close family member
Severe weather
Civil unrest
Terrorism
Unexpected job loss
If your reason for canceling isn't listed in your policy, you won't be able to make a claim. Pretend your son-in-law calls to say he's planning to propose to your daughter and wants you to be there, but you're supposed to be in Hong Kong during that time. If you choose to stay, trip cancelation benefits would not apply.
Trip cancelation benefits extend to the cost of tours and activities you will miss as well. That means you could file a claim for compensation for the Tai Po Market Foodie Tour or 360 Lantau Culture and Heritage Insight Tour you paid in advance for.
If you'd like to be able to cancel your travel plans for any reason and still receive some reimbursement, your best bet is to purchase a travel plan with "cancel for any reason" (CFAR) upgrade options. This add-on costs an average of 50% of a standard travel insurance policy alone but lets you cancel as you please. The only requirement is that you do so a minimum of two days prior to your scheduled departure. Reimbursements of 50-70% of trip costs are generally provided, depending on the policy.
If you experience travel delays
If you experience travel delays that your travel insurance policy covers, you can file a claim to be reimbursed for related expenses you incur, such as connecting flight cancelations due to an airport emergency, hotel accommodation, meals, and personal care items for a more comfortable layover. Just remember to keep your receipts!
Activities you'll miss due to the delay are also covered by travel delay insurance. If your delay means you miss your pre-paid hotel stay and night market and street food tour, you can file a claim to recoup the expenses. Note that travel delay insurance plans usually come with a waiting period from 6 to 12 hours before your coverage is in effect. Waiting times vary between insurers and policies so always go over your plan carefully.
If your trip is cut short
A serious family medical emergency or other unforeseen events can cut your Hong Kong trip short. With trip interruption travel insurance, the cost of your urgent flight back home and transportation to the airport are covered. Similarly, you can be reimbursed for prepaid, unused, and non-refundable deposits. That means you can file a claim to receive reimbursement for the prepaid Disneyland tickets and professional chauffeur service since you can't make it.
Trip interruption coverage doesn't cover every reason for cutting your trip short, so don't go home just because you're not a fan of the local cuisine or don't like the humidity before checking your policy.
If you become injured or ill
It's advisable to buy a comprehensive travel insurance policy that covers medical care whenever you travel internationally. Your local health insurance might offer little to no coverage when you cross borders. With travel medical insurance, costs related to treating your illness or injury can be covered – up to the policy limits.
Injuries and illnesses can happen at any time, no matter what you're doing and where you are. That is why emergency medical coverage is vital for any trip, offering reimbursements for medical care, ambulance rides, medication, and more. Additionally, your insurer's emergency hotline can help you find a medical center, pharmacy, and so on.
Emergency evacuation coverage also means you can get airlifted in a serious emergency situation, such as if you suffer a heart attack while hiking one of Hong Kong's remote islands. It's a good idea to check the average cost for medical evacuation services for Hong Kong with your insurer or broker to ensure you get the right coverage.
If something happens to your luggage
Delayed or lost luggage can be inconvenient, frustrating, and stressful – especially when you're traveling internationally. If your luggage ends up in Beijing, baggage loss insurance can cover the cost of lost baggage, the value of your personal belongings, and related expenses if you need to buy essentials such as toiletries, clothing, and shoes.
Check for the limits specified under baggage and personal item loss coverage to determine the amount your policy will payout. Likewise, the terms of baggage courage will also be outlined in your policy. It's important to get a loss report from the airline as you'll need it when filing a claim. Reimbursement for the depreciated value of items is common, along with per-item maximums. It's advisable to avoid traveling with valued possessions like family heirlooms, expensive jewelry, and other irreplaceable items just in case.
What to look for when buying travel insurance for Hong Kong
Regardless of whether you're traveling to Hong Kong or anywhere else in the world, it's smart to secure a comprehensive travel insurance policy. That way, you're financially protected from unexpected and unforeseen circumstances like trip cancelations and delays, medical expenses, and baggage loss.
It's best to buy a travel insurance policy as soon as possible, as an early purchase gives you access to benefits that provide you with the most value. Depending on where you're traveling from, travel insurance might also be mandatory. Be sure to check the Hong Kong government website for up-to-date information.
Looking for the right travel insurance plan can be a daunting task, especially if you're not familiar with insurance jargon. With over 20 years of industry experience, Pacific Prime compares insurance plans so you can get the best one for your needs and budget. Whether you're looking for international health insurance, short-term health insurance, or other insurance plans, we've got you covered.
Contact us for a free quote and unbiased advice today!