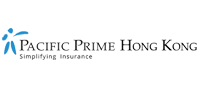 Insurance claims: How hospital billing methods differ in Hong Kong
Worrying about money and payments only makes things harder when you're seeking necessary medical treatment. Hong Kong is the third most expensive location in the world, according to our recent study on health insurance costs. When it comes to squaring up payment for care received, there are a number of hospital billing methods that you can follow. The first, and most obvious, is to pay for your care out of pocket. However, if you know that you're more likely to make an insurance claim, here are a few things that might make the process easier.
Public out-of-pocket hospital billing
If you're uninsured or you've chosen to seek treatment from a public facility without making a claim, then there are a couple of points you'll need to understand about hospital billing in this sector. First, there are three types of medical services categories, as outlined by the Hospital Authority:
Public Charges – Eligible Persons
Public Charges – Non-eligible Persons
Private Charges
Eligible people are those who are able to access government-subsidized treatment through public facilities. The subsidies are very generous; an A&E visit will cost only HKD $180 per attendance, a General Outpatient visit will cost HKD $50, the cost of using a community nursing service is HKD $80 for general visits, and free for psychiatric appointments. Inpatient admissions charge is HKD $75 for the admission and an inexpensive HKD $120 per day thereafter.
Non-eligible people, however, are those without citizenship, residency, or a valid Hong Kong ID card; such as visiting travelers or illegal overstayers. By comparison, A&E visits are HKD $1,230 per attendance, inpatient visits jump to HKD $5,100 per day, and community nursing services can cost between HKD $535 and HKD $1,550 per visit.
Private charges in public hospitals relate to inpatient visits where patients opt for private wards or a designated private specialist, if available. These charges are not the same as the subsidies for eligible people and can cost up to HKD $6,650 per day for inpatient services in an acute hospital. Outpatient consultations can cost between HKD $790 and HKD $2,210, and numerous additional, separate charges apply for other private services.
Payment methods at public hospitals
Hospital billing at public hospitals is generally done at the end of your treatment. When you receive the bill, you'll have a number of out-of-pocket options available for payment:
Pay in person using a cheque, cash, Octopus card, EPS, or credit card (which includes VISA, MasterCard, China UnionPay Card, JCB) during normal business hours;
Pay by cheque, bank draft, or cashier's order via post (cash not accepted);
Use PPS, referencing the Hospital Authority's merchant code 83;
Settle your bill by internet banking services provided by your bank;
Make payment at any ATM with the "JET PAYMENT" signage, using the Hospital Authority's merchant code 9083 (Bill Type: 01);
Pay cash at a 7-Eleven, with a maximum cash payment transaction of HKD $5,000.
The Hong Kong Government provides a waiver mechanism for vulnerable groups and people that may experience financial hardship through the payment of hospital fees and charges.
Private out-of-pocket hospital billing
Seeking treatment from a private facility without insurance will be costly. Inpatient appointments can cost upwards of HKD $1,200 for a semi-private room, specialist outpatient care can be as much as HKD $3,000, and procedures like a colonoscopy can start at HKD $9,300. Room fees and procedure charges are often separate from other costs, such as doctor's fees, prescription charges, and costs for provided amenities (such as meals or towels). As can be expected, private hospital charges are generally a lot more than their public counterparts.
Another thing you should be aware of is that some private hospitals require payment of charges after a certain period of time. For example, the Hong Kong Baptist Hospital will expect payment from patients using their services once every 4 days, and payment is expected to be prompt. Payment of these bills can also be settled in a number of ways, as are available in the public sector.
Payment methods at private hospitals
Squaring up your private hospital bill can be done via the usual methods, however exact acceptable payment methods will differ from hospital to hospital. In general, you can expect to pay:
By cash in person;
Via EPS or credit card (including Visa, MasterCard, American Express, HCB, or UnionPay);
Through a bank transfer;
By cashier's order.
By and large, almost all private hospitals in Hong Kong will have well-established relationships with health insurance companies that make significant payments to these facilities as part of patient claims. In fact, paying via private health insurance can be a much simpler way to settle private hospital billing.
Hospital billing via an insurance claim
Previously, making an insurance claim used to be a huge ordeal. You'd be collecting papers and receipts, filling out form after form, and then nervously posting the information away. The whole process could take days, weeks, or even months to get a reply, meaning that you'd generally have to pay out of pocket first anyway, then wait to get paid back. While patient reimbursement methods are still employed by insurers, there are much easier ways to settle your hospital bills.
Patient reimbursement
This is the familiar method of paying for your own hospital treatment upfront, then submitting the treatment and hospital billing receipts back to your insurer to reimburse. The whole process can be long and involved, and sometimes frustrating with how much time it takes to complete the claim itself. However, it's a tried-and-true method for many insurers around the world, as well as those people who prefer physical copies of documents related to finances.
To understand if your insurer has a reimbursement claims process, you should either check your policy details, contact the insurer directly, or (if you have one) contact your insurance broker. If you know you're going to need treatment, then contacting your insurer or broker early can help put you on the right track later when it comes to collecting and producing necessary reimbursement claim documents.
Direct billing
Direct billing payment methods are where a private hospital has partnered with an insurer it frequently deals with in order to streamline the payment process, and therefore your access to treatment. Such payment methods are offered by both local and international Hong Kong insurance companies, but the exact insurers a hospital will hold a direct billing partnership with will vary. As a general rule of thumb, always check with your insurer where your policy's direct billing options apply before seeking an appointment or admission.
How does it work? You generally aren't required to pay anything upfront. Your insurance company will have a website or service available for the hospital to confirm your coverage with and then will pass your personal and treatment details back to the insurer on your behalf. This saves you from needing to keep every piece of paper related to your care in a folder whilst you receive treatment and means the insurer is billed by the hospital directly for your charges.
This has a range of benefits from increasing patient satisfaction, reducing credit card fees to clients, increased payment efficiency, and a greater capacity to improve services and combat fraud through better electronic data. Its major benefit, as far as people and patients are concerned, is that they're not left waiting for care, nor are they missing a significant portion of their finances while they wait for reimbursement.
What do I need to know about settling my hospital bill?
Regardless of whether you're at a public or private hospital, knowing what and when you need to pay is important. The difference in having to pay out of pocket or via insurance will determine what extra steps you need to take in order to settle your hospital bill in a timely manner. Here are some tips to keep in mind:
Out-of-pocket payments
Obtain receipts for treatments, services, and medicines
Note the date on which full payment is required
Understand which methods of payment are available to you
If you require it, enquire as to whether or not financial relief options are available (such as the Hong Kong Government waiver system, or a hospital allowing installment payments)
Reimbursement insurance claims
Contact your insurer as soon as practicable, preferably before you book an appointment or treatment (however, insurers will understand that it's not always possible)
Ensure you're attending an in-network healthcare provider (which is a hospital that your insurance coverage applies to)
Obtain all necessary documentation, receipts, and prescription notes for your claim
Ascertain what your claim time limits are; some insurers will require a claim be made within a certain time of care being sought, otherwise, your claim can be denied
Obtain a claim form at your earliest convenience
Contact your insurer if you have any questions, otherwise file the claim form with all supporting documentation
Direct billing insurance claims
Ensure you're attending an in-network healthcare provider
Present your insurance details (paperwork, policy documents, or an insurance healthcare card) to the hospital for verification
Await confirmation or approval between the hospital and insurer
Receive treatment
Settle any co-payment/deductible payments (if applicable)
Keep any documentation and treatment notes for future reference
Securing the best Hong Kong health insurance option to speed up your hospital billing
For those of you who want to ensure that any Hong Kong healthcare experience you may need in the future is easy and stress-free, you'll want to ensure you get an insurance policy that allows for direct billing. It makes the lives of everyone more efficient; patients, hospitals, and insurers. At a time when you're probably not feeling the best, having an efficient payment method for settling hospital fees and charges can really have a positive impact on your recovery.
What's better than just having a direct billing option available? Also having an experienced, engaged insurance broker like Pacific Prime Hong Kong. Our team of experts knows everything there is to know about the Hong Kong healthcare system, as well as provides a service that can make both reimbursement and direct billing insurance claims even better. What's more, we offer a wide range of insurance plans including international health insurance plans for expats, family health insurance, and more.
Check out our free resources that can help you decide if Pacific Prime Hong Kong is the right broker for you:
Public vs Private Guide: With handy information about what to expect from the service, treatments, and costs of hospitals in both public and private healthcare in Hong Kong, you'll be better positioned to make the right call with regards to your health.
Claim Train Infographic: From our global parent site, this infographic explains a bit more about the insurance claims process and how having a broker, like Pacific Prime Hong Kong, can really help you fast track your road to recovery.
For more free resources, check out our Health Guides page, or contact us for a free, no-obligation Hong Kong health insurance quote today.
Latest posts by Luther Putu
(see all)