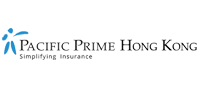 Introducing Hong Kong's most comprehensive claims center
As a broker of international private medical insurance Pacific Prime works with all of the top international health insurance providers in Hong Kong. With our strong partnerships we are able to offer our clients not only a wide choice of plans, but also unrivaled support for all of the plans we sell. One of the key ways we offer this support is through our claims team. When you need medical care – be it serious or just a checkup – you can contact the team who can help start and manage the claims process providing you with peace of mind.
While this process has worked well for many clients, there is always room for improvement. To help make our claims process even easier we looked at some of the bottlenecks in the claims process and identified ways we can eliminate or minimize them. One of the biggest changes we have made is to the accessibility of important forms. With all individual health insurance plans, you are required to fill out a claims form and submitting it to your provider either before, or after you seek medical attention.
The problem with this is that it can be somewhat hard to find the forms you need, when you need them. To help change this, we have created a brand new Claims Center.
About the Pacific Prime Claims Center
This new claims center is Hong Kong's, and possibly Asia's, largest collection of health insurance related claims documents. With documents from all of the providers we currently work with in the city our clients can quickly find and download the relevant claim form in order to start the claims process.
To begin with, we have just the claims forms and authorization forms clients with individual health insurance plans in Hong Kong, but do have plans to increase the number of forms and information available via our claims center in the near future.
For now, the forms on our Claims Center are for individual plans only and include pre-authorization, claims, maternity and dental forms if they are available from the provider.
Getting the most out of our Claims Center
Our claims center can be accessed from our website and clicking on Claims Center under the Quick Information section of the homepage. You can also access it directly by clicking this link. When you open the page you will be able to select either:
International Providers – For clients who have purchased individual international health insurance plans (plans with worldwide coverage).
Local Providers – For clients who have purchased local plans (plans with coverage in Hong Kong only).
Clicking on either of the options above will drop down a list of all the providers we work with in Hong Kong, and clicking on a provider's name will drop down a list of the available forms – in PDF that can be opened.
When you select the form you need, it will open in a new tab or window in your browser. To download the form, simply hover your mouse over the window and a blue bar should pop up at the bottom. Click on the disk icon to save it to your computer for printing.
This is a great way to ensure you receive not only prompt medical care but also minimize issues related to reimbursement for any claims. Our Claims experts in Hong Kong recommend that you download and print a couple of forms before you need medical care, so that you have them ready to go when you need them. Beyond that be sure to contact us if you have any questions regarding the process and how we can help ensure you get the most out of your individual health insurance.
Jessica Lindeman is a Content Strategist at Pacific Prime. She comes to work every day living and breathing the motto of "simplifying insurance", and injects her unbridled enthusiasm for health and insurance related topics into every article and piece of content she creates for Pacific Prime.

When she's not typing away on her keyboard, she's reading poetry, fueling her insatiable wanderlust, getting her coffee fix, and perpetually browsing animal Instagram accounts.
Latest posts by Jess Lindeman (see all)