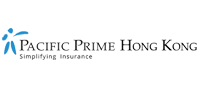 Hong Kong public vs private health care guide update!
Pacific Prime Hong Kong is proud to announce that we have updated many of the helpful guides that act as a valuable resource for the users of our website and more. Today we would like to highlight one of these resources in particular: The 2017 Hong Kong Public vs Private Health Care Guide! This guide is an informational tool that should appeal especially to new arrivals to the city that are not yet familiar with the Hong Kong health care system, which hospitals are best for them, and how best to address medical and health insurance cost in the city. Here, we will let you know more about what you can find in the report.
About the guide
Hong Kong is a dynamic city with a lot of diversity, and its health care system is reflective of this. When you step back and look at the options available to people in the city, many people, especially those with a certain amount of financial security, will be able to access varying levels of both subsidized treatment and purely private health care. Of course, along with the financial choices comes choices about the quality of care provided.
These distinctions are the reason that we have created the Hong Kong Public vs Private Health Care Guide. Health care in Hong Kong is certainly not 'one size fits all', so hopefully we can shed some light onto how you can arrive at your best possible health care outcomes. The various sections of the guide can help you to answer questions, including:
What are the pros and cons of Hong Kong public and private hospitals?

How much emphasis is placed on patient comfort?

What are reasonable expectations to have regarding quality of care?

How do medical costs compare between hospital types?

What's up with emergency transportation in Hong Kong?

Can I easily access alternative medicine in the city?
Expats and Hong Kong public health care 
Pacific Prime recognizes that our international health insurance products have special appeal to the expatriate community, as they tend to travel internationally on a regular basis. As such, we get lots of questions about publicly subsidized health care in the SAR, and whether they should rely on subsidized medical services or not.
As it happens, everyone in Hong Kong with a Hong Kong Identification Card (HKID) is able to receive subsidized treatment from any of the city's public hospitals. This sounds like a pretty sweet deal, but as many who have gone through the Hong Kong public health care system can attest, the way in which it operates is far from perfect. One of the primary concerns of patients, as can be seen in other countries with public health care, is long wait times. Seeing the doctor is often a first come, first served affair that leaves people at the mercy of the foot traffic a medical facility is having on a particular day. Private doctors, on the other hand, will allow for you to schedule an appointment well in advance.
There are also concerns about overall quality in public hospitals. This is especially seen in people that come from countries with extremely high standards of care, who often find that only private hospitals in Hong Kong approach what they consider to be adequate medical facilities.
The cost of health care in Hong Kong
For many people, the biggest focus when seeking adequate medical treatment boils down simply to dollars and cents. It's likely understood by most people that private health care is simply more expensive than what is charged in the public sphere. However, many people may be surprised to see exactly what the difference between the two is in Hong Kong.
Most people will find that even after a night in the hospital in which they have received substantial amounts of medical care, they will only need to pay HKD 150 on their way out the door. The same goes for all sorts of out-patient service.
Private medical treatment in Hong Kong, on the other hand, is the most expensive health care in the world, with the sole exception of the United States. Using having a baby as an example, new moms using government subsidies may only be on the hook for a HKD 300 ultrasound, plus HKD 100 for each night in the hospital.
Now, if you were to use a public hospital for a delivery as a non-HKID holder, then you will be charged HKD 39,000 just for the delivery. This number can rise to over HKD 50,000 in a private hospital. This type of cost difference can be largely paralleled across many other types of medical treatments, as well. As you can see, those who avail themselves of Hong Kong's public health care will likely want to have a private health insurance policy in place to address costs. Find out more about this in the report.
Hong Kong health insurance options
Expatriates living in Hong Kong really have two main options when it comes to health insurance:
Local insurance

– These are plans that only provide coverage inside the borders of Hong Kong. The hospitals you have access to with a local plan may be limited.

International insurance

– These plans will provide coverage at any hospital in Hong Kong, as well as virtually any hospital or doctor's office in any country worldwide.
Download the 2017 Hong Kong Public vs Private Health Care Guide
The guide is already available on our website. Download a copy for yourself today and find out all about health care in Hong Kong.
Then, if you have any other questions at all, please feel free to contact our helpful insurance professionals at Pacific Prime Hong Kong. They are ready to give you the information you need, as well as price comparisons comparing health insurance policies from a number of major insurers, and a free price quote.