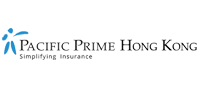 Pacific Prime releases IPMI Inflation Report 2018
There are some things you can count on happening every year like clockwork. Taxes need to be paid, holidays and traditions are observed, and (no matter how much we try to avoid acknowledging them) our birthdays come and go. Another fact of life that people deal with on an annual basis is an increase in their health insurance premiums. While this isn't true 100% of the time, by and large people can expect medical insurance premiums to increase each year.
As such, it can pay to take notice of which insurance providers have a track record of implementing sharp premium increases, as well as which providers are better able to manage their premium inflation. Pacific Prime has the perfect way to check on such trends with regards to the world of international private medical insurance (IPMI), with our International Private Medical Insurance Inflation Report 2018!
Industry insiders, current policyholders, and even those interested in securing their first insurance plan can make good use of the newly released report. This is because when a person that falls into any of these categories is armed with the knowledge of what has happened in the past, they can then make informed decisions about what might happen in the future. Therefore, they will be able to arrive at better outcomes in their purchasing and/or selling. With this in mind, we will provide an overview of what can be found in this latest iteration of the report for people in Hong Kong, highlighting local trends here in the city, as well as the report's global findings.
IPMI Inflation Report 2018
Pacific Prime's IPMI Inflation Report 2018 has been providing readers with an unprecedented view into year-over-year price increases in the international private medical insurance market for over five years. Each iteration of the report has provided at least five years worth of IPMI price data from a number of the world's top international insurance companies. In the 2018 edition of the report, data from the following insurance providers has been used:
Aetna International

Allianz Partners

AXA PPP Healthcare

Bupa Global

Cigna Global

William Russell

IntegraGlobal
Monitoring the prices of similar plans from these insurers may not seem like much of a task in and of itself, but the IPMI Inflation Report 2018 does so much more. Not only is relevant inflation data presented, but it's also broken down between various countries and regions, including Hong Kong, in order to provide very focused view of local IPMI markets. As well, readers can compare trends between countries and regions to see how specific markets perform against one another when it comes to IPMI inflation.
Of course, presenting data is not enough for a comprehensive discussion of the issue of IPMI inflation. With this in mind, we put a spotlight on some global trends in the IPMI industry within the report. We also use our findings to extrapolate key drivers behind the inflation, whether large or small. From this, Pacific Prime even makes some forward looking statements about our expectations for future IPMI inflation performance in the coming year.
IPMI inflation in Hong Kong
Hong Kong itself is quite a costly location for private medical care. While the city does provide very affordable public healthcare to residents, the private hospitals in the Special Administrative Region are still home to the 2nd highest medical costs of any territory around the world, with only the United States being more costly. As medical costs are often directly linked to the cost of health insurance in a country, it is then understandable the Hong Kong is considered a high-cost location in Asia, and typically sees a higher rate of IPMI inflation than is seen in lower cost countries like Indonesia, the Philippines, and Thailand.
As can be seen in the graph above, while 2016 saw quite a high inflation rate in Hong Kong (over 12%), the IPMI inflation rate in 2017 fell back to single digits. The 2017 rate of IPMI inflation in Hong Kong was 8.8%.
This rate drop can be seen when looking at insurers as well, as five out of the eight insurance plans covered in IPMI Inflation Report 2018 saw a rate decrease in 2017, and all by larger margins than can be seen in the three companies that saw an increase in their premium inflation rate.
So what spurred the lower inflation rate seen in 2017? One driver Pacific Prime has highlighted in Hong Kong has been the implementation of new technologies by insurers in the city. Technological innovations have allowed for improved analysis of data, and create efficiencies that have eased pressure on insurer premiums. To find out about the other drivers affecting IPMI inflation in Hong Kong, download the report today.
Global IPMI inflation
Just like in Hong Kong, on a global scale we also saw the IPMI inflation rate fall between 2016 and 2017. Whereas the rate was 9.2% in 2016, 2017 saw an inflation rate of just 7%.
Looking at the individual global performance of the insurers included in the report, Cigna Global had the lowest total inflation rate in 2017. In fact, Cigna Global was the only insurer included in the report that had a negative IPMI inflation rate, with a rate of -2%. On the flip side, William Russell saw the highest IPMI inflation rate of the year, with a rate of 9.7%.
For more information on how Cigna Global managed to have the lowest inflation rate among insurers, check out the full report today. You can even see which insurer has fared the best over the previous five year period.  Also covered are the overall global drivers of IPMI inflation for the year, and in-depth analysis of inflation in various regions all over the world, including Southeast Asia.
Read the full report
Now that we've scratched the surface of it, hopefully your interest has been piqued, and you would like to have a look at the full IPMI Inflation Report 2018. If so, you can find it simply by clicking this link.
If you have questions about international private medical insurance in Hong Kong after you've read the report, or you have insurance questions left of any kind, please feel free to reach out to the helpful insurance experts at Pacific Prime Hong Kong! They are always ready to share their knowledge with you, and can present you with plan comparisons and price quotations, all at zero cost to you. Contact us today!