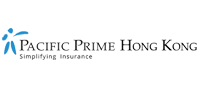 Your guide to ambulances for medical emergencies in Hong Kong
It's always good to remain prepared for the worst case scenarios in life, such as handling medical emergencies in Hong Kong. In particular, you'll need to understand how the emergency services work, which includes when to call an ambulance, how to conduct yourself, and, most importantly, what numbers to dial. In this Pacific Prime Hong Kong article, we'll provide you with just that.
When to call an ambulance
Before we look at emergency ambulance services in Hong Kong, we'll look at common emergencies in the city-state. This is to give you an idea of the kind of things you should be calling an ambulance for. Needless to say, this is a non-exhaustive list, so use your judgment when doing so. In general, it's when the patient can't seek medical help on their own.
Here are some of the common emergencies:
Unconsciousness is caused by a variety of things like disease, drug abuse, or injury. It results in airway obstruction, which deprives the brain of oxygen.
Stroke is caused by partial or total suspension of blood supply to the brain.
Heart disease is caused by an inadequate supply of blood and oxygen to the heart muscle because of narrowing or blocking of the coronary arteries.
Asthma is caused by the gradual or sudden narrowing of the bronchus, which results in breathing difficulties, particularly when exhaling.
Note: For tips on how to spot the associated symptoms and handle patients with the aforementioned conditions, please check out the advice given out by the Hong Kong Fire Safety Department (HKFSD), as they are in charge of running one part of the emergency ambulance service in the city-state.
How to call an ambulance
There is more than one ambulance number in Hong Kong. Whichever one you choose to opt for, depending on whether you prefer public or private hospitals in the city-state, you should remember to stay calm and clearly communicate the following points to the operator and/or the ambulance crew:
Nature of emergency: What happened? Did someone faint? Are there injuries sustained? How many people are involved? Etc.
Location: Where is the patient located? Give the area, street, as well as any landmark that will make the ambulance crew easily locate you.
Note: For the emergency services to quickly locate you, see if you spot a light post or road bollards with 5-digit numbers. This unique number gives your exact location.
Symptoms and patient details: What are the patient's symptoms? Give their age, sex, and (if relevant to the emergency) a brief description of their medical history.
Contact telephone number: Is there a number that the ambulance crew will be able to reach you on? This is important in case they are unable to locate you.
The below information gives you two emergency ambulance service (EAS) numbers, which are to be used if you require immediate attention. Nevertheless, if you require a non-emergency ambulance transfer service (NEATS), such as transfer to/from medical institutions, you'll have other options. You can expect EAS to be 24/7 and NEATS to have specified operating hours.
EAS: Dial 999 for an ambulance to take you to a public hospital
If you'd like an ambulance to take you to a public hospital in Hong Kong, you can dial the 999 Hotline for EAS. As this is run by the HKFSD, you can also call the Fire Services Communication Centre directly at 2735 3355. This service is available from 36 depots in the city-state, which includes outlying islands.
For both Hong Kong ID cardholders and non ID cardholders, there is no ambulance cost when using this service. Typically, the ambulance will take you to the nearest public hospital. However, in rare cases, it may be able to take you to a private hospital if you have a doctors' letter.
EAS: Dial 1878 000 for an ambulance to take you to a public or private hospital
If you'd like an ambulance to take you to a public or private hospital in Hong Kong, you can dial 1878 000 for EAS. This service is run by the St. John's Ambulance Brigade, which is located at the following addresses. It's highly recommended to only ring this number if you're situated near them.
Hong Kong: 2 Tai Hang Road, Causeway Bay
Kowloon: 10 Princess Margaret Road, Kowloon
New Territories: 28 Tin Ping Road, Sheung Shui
For both Hong Kong ID cardholders and non ID cardholders, there is no ambulance cost when using this service. While the ambulance is able to take you to either a public or private hospital of your choice, in the event of a life-threatening emergency, it will simply take you to the nearest public hospital.
Note: St John's Ambulance Brigade also provides NEATS, but priority will be given to EAS because they have a limited number of ambulances on call. While their EAS service is free, their NEATS services come with a charge. The ambulance cost for a single trip, not including tunnel toll, is HKD $300.
Your other options for NEATS
In addition to the NEATS services provided by the St. Johns Ambulance Brigade, you'll also have other options. There's the Auxiliary Medical Services and the Hospital Authority Services. These have very specific aims, as well as criteria for eligibility. Find out more about this and how to avail of their services.
Secure private health insurance in Hong Kong
While EAS is free for non-Hong Kong ID cardholders such as expats, securing expat health insurance in Hong Kong is still a good move, as Hong Kong's healthcare system doesn't come cheap. What's more, international health insurance plans will allow you to access care abroad, which is perfectly aligned with the expat lifestyle!
To learn more about health insurance matters in the city-state, you can browse resources on the Pacific Prime Hong Kong blog, such as our latest 2019 Cost of Health Insurance report. We've been operating in the insurance industry for over 20 years now and are constantly looking for ways to help our clients navigate the world of insurance.
Compare health insurance plans using our handy online tool, with vetted plans from top insurers in the region! Alternatively, call or email our expert advisors for a no-obligation quote and unbiased insurance consultation. Whatever your needs or budgets, they'll come up with a suitable insurance solution for you.
Contact us today!
Suphanida aims to demystify the world of insurance by creating informative and engaging content. As a wordsmith, she spends the majority of her day writing and editing website content, blog posts, in-depth guides, and more.

Outside of work, Suphanida enjoys traveling to new places and immersing herself in different cultures.
Latest posts by Suphanida (see all)