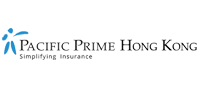 Most important things you need to know about hospitalization claims
While in most cases, your private health insurance allows you to receive inpatient treatments in the hospital without any hassle, there are still certain procedures, and documents patients should be aware of when being admitted to a hospital. To answer your hospitalization insurance questions, this article will relate to, and explain some key terms such as claim procedure, Guarantee of Payment letter, Pre-authorization letter, out-of-network hospital, and hospitalization claims refusals. 
Hospitalization claims procedures 
For all of those who have health insurance with hospital coverage, and receive their inpatient treatment in one of the so-called "in-network" hospitals of the insurer, the claiming process is very straightforward – because it's almost non-existent! If you underwent, or are planning to undergo treatment in a hospital that doesn't have a direct contract with your insurer – you can do it, however, the hospitalization claim process will take a bit longer, and will require a few more documents. 
Basic hospitalization claims documents
Hospitalization claims form;

Original hospital receipts with a breakdown of charges;

Medical reports* (some insurers require a detailed medical report with a diagnosis proof filled by the attending doctor);

Identity card copy of the policyholder.
Additional hospitalization claims documents
Referral letters for any specialist consultation;

Copy of police report/traffic accident report (if involved in a traffic accident);

Copies of diagnostic/ laboratory tests reports or operating theatre summary*;

The Pre-authorization Letter, also called Treatment Guarantee; is a letter that acts as a confirmation from the insurer that they will cover the costs of the treatments (a guarantee that you get reimbursed). In case of insurers paying the hospital via a direct-billing agreement, such a letter is called the Guarantee of Payment letter (GOP). 
*Please note that in Hong Kong, hospitals will charge a fee to give you a copy of your medical reports, for which you as a patient will have to pay yourself, as these costs are not included in health insurance policies. 
In-network hospitalization claims procedures
By an 'in-network hospital', we mean a hospital that has a direct-billing arrangement with your insurer. Direct-billing means that after your procedures are agreed by the insurer via a Guarantee of Payment or Pre-authorisation letter, you can get admitted to the hospital, and not need to pay for the insured treatments up to your policy limits.

Before hospital admission:

Consult a specialist in the hospital, your insurer, or a broker, and they will help you to obtain the Pre-authorisation Letter for your hospital stay.

During admission

: Show your insurer's medical card, approval documents (if any), and hospital admission letter. No hospital deposit is needed.

Before leaving the hospital

: If your plan offers direct-billing, all you have to do is to sign a voucher without paying for the treatment in-front, and keep for your reference.
If your treatment costs exceed your policy limits, you will have to settle the outstanding costs out-of-pocket, or if you have another insurance plan that you wish to claim the remaining sum, you'll get a Pre-authorisation Letter from them, and fill in a form, and send it for claims processing with all the necessary documents. 
Out-of-network hospitalization claims procedures
Sometimes, if the scheduled treatment is extremely expensive, insured person would opt to get their surgery/ treatment in another facility that has cheaper rates, or go to a specialist hospital that is famous for their particular expertise in the particular medical field, even if the hospital is not directly in the network of the insurer. It is completely fine to do that, however, the hospitalization claims process might look a little bit different compared to the hospital in the insurer's network. 
Before hospital admission:

Contact your insurer or your broker to obtain the pre-authorization form. Ask your doctor to fill out the form, and return it to the insurer, so they can issue a Pre-authorisation Letter / Guarantee of Payment to you.

During admission

: Show your insurer's medical card, the approval documents, and the hospital admission letter. WIth the Pre-authorisation letter issued, usually, no hospital deposit is needed.

Before leaving the hospital

: Sign the claims form prepared by the hospital and pay the medical expenses.

After leaving the hospital

: Submit claim form, and all other necessary documents within 90 days after discharge from hospital to your broker for handling, or directly to your insurance company. Depending on the insurer, you will get notified between 5 – 7 working days (or sometimes longer), about the result of your claim. 
These are the two most common scenarios when it comes to hospital admissions and claiming procedures for health insurance policyholders in Hong Kong. Plans with a direct-billing option are normally the preferred choice for many of Pacific Prime clients, as it shortens the claiming process without the patient needing to pay anything upfront. 
Can insurers decline to issue Pre-authorization Letter/Guarantee of Payment? 
Yes, there are certain circumstances where insurance companies might not issue a Pre-authorisation letter / Guarantee of Payment letter to you. This is usually linked to various conditions, including policy terms and wording, and the type of treatment the patient is about to receive. Most typical reasons GOPs are being declined are: 
The procedure relates to an excluded condition (e.g.

pre-existing condition

, substance addiction, maternity treatment)

The claimable amount falls within the policy deductible

The procedure is deemed medically unnecessary (e.g. cosmetic surgery)

The policyholder has already reached their maximum annual benefits for the treatment in question



While clients with scheduled treatments can take their time ahead of the procedure and secure Pre-authorization letters, sometimes, where medical care is urgent and there's no time to waste, patients might then find themselves with their hospital claims being rejected by their insurance. What to do then? 
What if my hospital claim was rejected? 
Most common reasons why insurance companies reject hospitalization claims are due to:

Incomplete or inaccurate insurance information

Lack of prior pre-authorization

Incomplete or inaccurate capture of medical records, including tests or procedures

Diagnosis and procedure coding errors and omissions

Insufficient medical necessity

Co-pay or deductible amounts not reached
While the technical, or human errors, and lack of certain documents can be relatively-quickly solved, it will take a lot of effort, and time to do so. Fortunately, our services, besides finding and securing the best health insurance plans for expats in Hong Kong, also include help with the claims submission/claims handling for our clients. Our team's help often leads to shortening the claims processing time, and by contacting the hospital/insurer in your name, you can focus on getting back to health – not being worried about insurance administration procedures instead! 
Contact us today for impartial insurance advice, free quote and further information on how we can help with hospitalization claims in Hong Kong and beyond! 

Elwira Skrybus is a content writer at Pacific Prime. In her everyday work, she is utilizing her previous social media and branding experience to create informative articles, guides, and reports to help our readers simplify the sometimes-puzzling world of international health insurance.

When she isn't writing, you are most likely to find Elwira in search of the perfect plant-based burger or enjoying Hong Kong's great outdoors either at the beach or from the boat - the closer to the sea, the better!