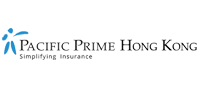 How to stay connected to family and friends despite social distancing
With the government implementing strict policies to maintain social distancing due to coronavirus, you don't have a choice but to abide by these self-isolation regulations to control the spread of this pandemic. We know it isn't easy to sit at home in isolation, especially if you're used to meeting everyone at work and hanging out with friends regularly. The COVID-19 pandemic can be mentally stressful and draining and may cause anxiety for many, especially for expatriates living in Hong Kong, far away from their families.
Thankfully, we live in an era where current technology allows all of us to stay connected, and today we will explore the best ways to do it despite the social distancing rules. 
Staying connected is human nature 
Since the beginning of time, people have lived in groups, as their survival depended on skills and the protection of others, and being excluded from the group usually meant a lower chance of survival. This basic need to form, grow and sustain relationships and to belong to a group, team or family, is, therefore, universal. While nowadays we don't need a group of people to keep us literally alive, the emotional aspect of being alone can lead to increased levels of stress and even illness. 
The feeling of loneliness, which we might all be experiencing now more than ever, leads to higher levels of the hormone cortisol, an indicator of stress. Adding this to already higher levels of anxiety caused by the global pandemic, loneliness can also lead to depression, suicidal thoughts, and even, ironically, can lower the immune system. Having emotional support right now is crucial for our and our loved one's wellbeing, not only for the mental health's sake but a physical one, too. 
How to stay connected with family and friends amid coronavirus outbreak? 
Now more than ever, we all need regular human interactions, loyal relationships, dependable emotional support, and a feeling of belonging to support our mental health in these uncertain times of the COVID-19 pandemic. Here are some practical tips on how to stay connected with family and friends during the social distancing reality. 
Make time for connections and make it regular 
Give importance to connecting with your family and friends. In times of isolation, we feel a lot of stress and anxiety and sometimes we feel like we want to just stop thinking about it and unplug by shutting ourselves down. Treat staying socially connected as an important part of your life as you would your job or making sure you have groceries at home. 
Set up regular times to call your family members, and make dates in advance with your friends to make sure you both (or a group of you and your friends) will be available for that quality talk-time we all need so much right now. 
Reach out to old friends
We now have more time to gaze at our phones, including at social networking apps, following other's stories and updates. It is a good moment to act upon these updates, and reach out to some old friends, by asking them how they are doing and reconnect all anew. Who knows, perhaps an old friendship can blossom once more?
Which are the best ways to stay connected to others?
There is no better way to connect with others than by doing in person, however, with the social distancing rule in action, there are many other ways you can let people know how much you care about them. As a rule, a phone call, with a real voice, is better than text, and a video call is better than a phone call.

Get creative in coming up with virtual hangouts ideas
Some people might seek deep conversations while others want to try to feel as much unaffected by the isolation and social distancing as possible. Besides a "regular" call or video call, there are many creative ways you could spend quality time with your loved ones online. Try one of these ideas next time:
Online dinner date 

Video cooking class 

Create a book or movie club discussion 

Host or join a watch-party 

Play online group games 

Organize a virtual dance party
Take care of your mental health in other ways
While social distancing and limited real-life social interactions do affect us, there are also other areas of one's mental health that might be worth looking at during this pandemic. Feelings of uncertainty, anxiety, and overwhelming stress can take its toll on even the most resilient of individuals. 
Taking the time to ponder on your feelings, for example through meditation or journaling can help you to cope with the negative emotions and thoughts that are arising because of the COVID-19 pandemic. Acknowledging and normalizing these emotions as something to be expected to feel in this difficult time can already be of help. You can also practice self-care at home and most importantly, talk to someone, including a mental health specialist, if you're having a hard time coping with current events. 
Contact Pacific Prime for insurance advice
Expatriates in Hong Kong usually have health plans that include not only the major medical, or hospital insurance benefits, but also outpatient insurance, which usually covers specialist visits. Mental health coverage is an add on benefit often seen in expat individual health insurance plans, and definitely not something to be ashamed of having. Coping with stress and anxieties is hard in general, and in times of a pandemic, where we are more isolated and are worried about our loved ones, job security and our own health can be even more challenging. 
And since a visit to a mental health professional in Hong Kong can cost anywhere from HKD $500 to as high as HKD $3,000 per hour, it is worth checking if your current plan covers these costs. And for those of you who don't have insurance cover in Hong Kong, or don't have mental health benefits in their current plan but would like some, then Pacific Prime Hong Kong can help. 
Contact us for a free consultation, plan comparison, and a free quote today!