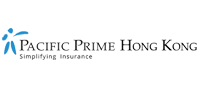 How to ease your employees' financial worries
As the global economy suffers the consequences of the COVID-19 pandemic and organizations the world over are tightening budgets, your employees' financial worries may seem like the least of your concerns. While it may be tempting to sweep this issue under the rug for now, the truth is that long-term financial security was already a major concern for employees in Hong Kong even before the pandemic, and can have a negative impact on their workplace performance.
Whether it's through increased absenteeism or presenteeism, employees' financial stress leads to a loss in productivity for your organization, and a rise in healthcare costs – something we've touched upon in our inaugural Global Employee Benefits Trends Report 2020. This makes an employee financial wellness program attractive for organizations. Following this, today's Pacific Prime Hong Kong article shows you how to ease your employees' financial worries.
1. Get your employees into the mindset of saving and investment early on
'Saving and investment doesn't correlate with higher salaries' – this is one of the biggest misconceptions. Oftentimes, those on the lower end of the salary scale can spare funds each month if they really try, while those earning a higher amount simply find more ways to spend the extra cash. As such, it's vital to help your employees get into the mindset of saving and investing early on by understanding its importance, as well as setting short, medium, and long-term financial goals and objectives.
2. Provide access to financial planners through an Employee Assistance Program (EAPs)
So, how exactly do you get them into the mindset of saving and investment? An Employee Assistance Program (EAP) covers many aspects of employee wellbeing, one of them being financial wellbeing. It can give your employees direct access to financial counseling services, imparting them with practical and personalized advice on their situation – including budgeting, debt consolidation, retirement savings planning, and more.
Employee financial wellbeing sessions
In addition to EAPs, you can also consider hosting lunches or sessions that focus on various aspects of financial wellbeing. You can give employees a space to learn from each other, or even bring in experts on occasions. One topic that would be quite popular is 'how to get started with investment'. This is an area that intimidates a lot of newbies, but is incredibly important given the low-interest rates in Hong Kong.
There are a wealth of things to be covered in the 'how to get started with investment' sessions, including the different types of investment and their corresponding risk level. Employees should also understand that every investment must be in alignment with their goals, and with their risk appetite. Those who have short-term saving goals, such as an emergency fund, should look at lower-risk investments than those with longer-term goals like planned retirement.
3. Offer a range of financial wellbeing perks such as employee discounts, cash grants, and more
In addition to helping employees with saving and investment, another way to support the financial wellbeing of your employee is to offer financial wellbeing perks. It's crucial to first understand your employees' demographics and the nature of their financial worries. For instance, baby boomers' financial stress may center around having to work into their retirement years. Conversely, Gen Z'ers would be mainly dealing with student loans and credit issues.
After having done so, you can design financial wellbeing perks. For example, you could offer employee discount programs. By negotiating discounts with vendors for appliances, car and home insurance, local attractions, and others, you can really help employees save their hard-earned money. Or you could even give one-off-cash grants to deal with major expenses in your employees' life such as a wedding or the birth of a child.
4. Enhance non-financial wellbeing perks, including health and non-health benefits
Health is not just physical health but takes into account a wide spectrum of things including mental health, emotional health, spiritual health, as well as financial health. Therefore, to ease employees' financial concerns, it's important to address other areas of their life. For example, employees may struggle with packing a healthy meal due to time constraints and struggle to afford a healthy meal at work, which means they resort to eating junk food.
Here are some non-financial wellbeing perks to offer:
Healthy eating programs
Flexible working arrangements
Paid family leave
Comprehensive health insurance, and critical illness insurance
And more.
Get started on your employee benefits plan today!
If you'd like to get started on an employee benefits plan or group health insurance, you can get in touch with Pacific Prime Hong Kong. We've got over two decades of experience in the health insurance and employee benefits space, and can help organizations of all sizes and industries design and implement tailored solutions. We use cutting-edge technology to simplify the plan administration process and take data protection regulations very seriously.
Read more: In fact, we've even released a guide about GDPR compliance issues in the employee benefits space, and how your organization can mitigate GDPR risks.
Contact our corporate team to arrange a consultation today!
Latest posts by Suphanida Thakral
(see all)