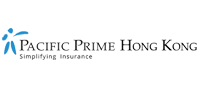 Pacific Prime Hong Kong attends the Employee Benefits Asia 2015 conference
While money certainly will be the most important motivator, many expats who are considering moving country will also look for extra soft benefits that will make life in their new home easier. When looking at soft benefits that can be offered to employees, local or expat, often times the most popular recommended by HR professionals is health insurance.
It has been reported time, and time again, that employees who are healthy and happy will be more productive and generally more willing to stay with your organization, and health insurance can be one of the best tools any HR professional can leverage in order to boost the health and happiness of an employee. Combine this with the fact that many employees who have health insurance are more willing to see a doctor sooner which will result in fewer overall sick days, and the case for company sponsored health insurance seems like a real no-brainier.
It can be a chore to secure an appropriate group medical insurance plan and that's where the experts at Pacific Prime Hong Kong can help. We work with a variety of corporate clients to help them secure an optimal health insurance plan for their employees. So, when Human Resources Online – a LightHouse Media publication – reached out to us about their Employee Benefits Asia 2015 conference in Hong Kong, we thought it would be a strong opportunity to meet with some of the top HR professionals in Hong Kong.  
Coincidentaly, we also published our first annual report – the Cost of Health Insurance in 94 Countries – earlier this summer which took an in-depth look at what one can expect to pay for health insurance in countries around the world, with a deep dive on top expat destinations. This report, we feel, is a valuable piece of information for any HR professional, so in order to help share the report we sponsored a booth at the Employee Benefits Asia 2015 conference.
During the two day conference, held September 1-2, we met and talked with a number of HR professionals and attended some valuable talks that helped really shed some insight into new compensation and benefit trends in Hong Kong.
We would like to thank Yogesh and his team at LightHouse Media for all the hard work they put into the event and look forward to future events out on by his team. If you missed us at our booth, don't worry! You can download our report today by clicking on this link, or contact us directly to learn more about it and how we can help you find the best group health insurance plan for your company.