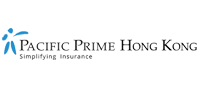 Pacific Prime Hong Kong: Announcing our latest 2019-2020 State of Health Insurance report
The moment has finally arrived to announce the release of our latest 2019-2020 edition of the State of Health Insurance report. No matter who you are – whether a client, business leader, or HR director, you'll be able to gain a better and richer perspective of what's happening in the world of health insurance, through the eyes of Pacific Prime.
For this article, Pacific Prime Hong Kong offers a brief look at some of the key insights found in the State of Health Insurance report, which is divided into the following 3 parts:
Changes and trends shaping the global health insurance industry
Regional health insurance trends across five continents
Updates from Pacific Prime
Changes and trends shaping the global health insurance industry
The first section of our report looks at the following 4 trends and findings:
The shifting risk landscape
Major healthcare challenges and trends
Healthcare insurance inflation
Technology increasingly takes center stage
Each one is discussed further as our experts provide specific details and analysis.
The shifting risk landscape
This finding is largely influenced by 2 key factors:
Economic uncertainty: A combination of the COVID-19 pandemic, historically low-interest rates, and the ongoing US and China trade war has caused the global economy to plummet to levels unseen since the Great Depression. Governments around the world continue to realign their fiscal policies to prevent further deterioration of their economies.
Disruptive technology: The world is well aware of the benefits of technology and how it can help combat inefficiencies in order to promote security and better health. Technology in the form of artificial intelligence and telemedicine are already common as the world leverages their benefits.
Major healthcare challenges and trends
A number of healthcare challenges and trends are mentioned in the report, including:
Rising medical trend rates and costs: The cost of healthcare continues to rise in 2020, which has prompted insurers to integrate new solutions that offer better value to their consumers. These include offering innovative solutions like telehealth and wellness programs to help businesses contain costs.
Rise in chronic conditions and non-communicable diseases (NCDs): More and more people are being diagnosed with chronic conditions and NCDs due to their varied lifestyles. To combat this health trend, which could increase claims and reimbursements, health insurers are keen on providing ways to help clients live healthier lives.
Rise in awareness of mental health conditions: Employers are keen to offer wellness packages to support the mental health of their employees. An employee's poor mental health such as the effects of depression can have a negative impact on their productivity and efforts during work. This, in turn, can affect the bottom line.
Healthcare insurance inflation
A finding in which Pacific Prime is monitoring closely is the rise of health insurance premiums around the world. This trend raises significant concerns surrounding affordability and access for individuals, families, and businesses.
"Average international private medical insurance premiums for individuals and families have risen in all major markets, with the exception of China, which saw a decrease." – Pacific Prime, 2019 Cost of Health Insurance Report
In our 2019 Cost of Health Insurance report, we revealed the top 5 most expensive countries for individual health insurance in the world to be the US, followed by Canada, Hong Kong, Singapore, and Israel. This was similar for families as the US came in at the top again, followed by Canada, Hong Kong, Singapore, and Dubai. Unsurprisingly, Hong Kong ranked third in the report.
Technology increasingly takes center stage
For this part of the report, we take a closer look at the key trends and challenges that arise from the incorporation of technology into the health insurance industry. We look specifically at:
The challenges and opportunities of data privacy and management: Many governing and regulatory bodies from around the globe have introduced laws and regulations for businesses to adhere to, especially when it comes to the use of consumer information. Establishing consumer trust is essential for health insurers to build on products and services that rely on the valuable information provided by clients.
Digitalization transforming the insurance service model: Health insurers are adopting different forms of technology to assist with fraud detections and the development of client-centric health policies and services. This will prove important in the years to come.
Healthcare innovation and health insurance products: As employees' needs change, so does the products and services that are available to them. Health insurers can easily introduce certain benefits to address their needs, such as offering specific wellness initiatives, personalized health products, and offer mental health coverage. Consequently, these contribute to a more healthy, content, and productive workforce.
Regional health insurance trends across five continents
For this edition, the report takes a look at the following trends across five continents:
Asia-Pacific: Insurtech takes center stage and lack of mental health coverage in group policies. Countries mentioned include China, Hong Kong, Singapore, and Thailand.
The Middle East: Mandatory health insurance and new legislation. Countries mentioned include the UAE, Saudi Arabia, Oman, and Bahrain.
The Americas: US elections, California Consumer Privacy Act (CCPA), aging population, and a growing middle class. The US and the Latin American region are mentioned here.
Europe: Impact of the GDPR law and the outcome of Brexit. The UK and Europe are discussed.
Africa: The rise in demand for healthcare, personalized technology, and access to healthcare. Countries mentioned include Nigeria, South Africa, and Kenya.
Pacific Prime's latest developments
To wrap up, we provide the latest developments happening within Pacific Prime such as our recently established offices in Latin America and Europe. Also to mention is the prominent development of our state-of-the-art Prime Care Portal. A very exciting prospect for our business clients that are in need of a platform that can streamline the employee benefits administration process. Discover more in our report!
Get a free copy of your report
Check out the 2019-2020 State of Health Insurance report for a thorough read of the above sections.
Download your free copy of the 2019-2020 State of Health Insurance report now! 
You can also contact our expert advisors for free advice or to receive an obligation-free quote or plan comparison today.