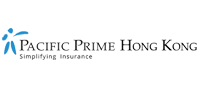 How much homeowners insurance coverage do I need?
Determining how much insurance you need to cover the structure of your property, personal belongings, and more can be extremely overwhelming. This is true whether you are a local resident or an expat who plans on buying a property in the city-state with loved ones. But no matter who you are, securing the right level of homeowners insurance (also known as home insurance) coverage in Hong Kong is essential.
First off, there are several things you have to consider, and it's a good idea to educate yourself fully before going around and asking for quotes. And as a provider of property & casualty insurance, we have just what you need to know in this Pacific Prime Hong Kong guide, which goes over what homeowners insurance is and the factors that determine the cost of homeowners insurance in the SAR.
What is homeowners insurance?
Let's start with a simple explanation, shall we? Essentially, this insurance policy is designed to provide coverage for unforeseen disasters, such as damage to the property due to fire, lightning, hail, storm, or in some instances, explosions. Properties or homes that are prone to floods and earthquakes should have cover for such natural disasters.
Case in point: Hong Kong experienced a sudden earthquake on Monday 14th, 2022, about 92 kilometers northeast of Hong Kong and near the coast of Southeast China, according to the Hong Kong Observatory. The report by Bloomberg noted that the intensity was estimated to be at level 4 on the Modified Mercalli Intensity scale – enough to rattle windows and doors, and cause hanging objects to swing. Although it wasn't reported, the incident would have left some structural damage, especially to the foundation of homes and buildings affected.
Earthquake or not, the biggest risk when buying homeowners insurance is not buying enough. And reviewing the types of costs will help you figure out how much homeowners coverage you will need.
3 factors to help determine how much homeowners insurance coverage you'll need
Now that you're aware of homeowners insurance, it's time to investigate the types of costs. Doing so will help you determine the limit required on your plan. The following three factors do not represent the full list of things to consider, but they can help give you a ballpark figure for insurance purposes.
The costs of rebuilding your home
The keyword here is 'rebuilding', so you will need to start by measuring the square footage of your home/property and multiply it by the local construction costs, e.g. building materials, labor costs, etc.
Once you know the cost of rebuilding your home, asking a professional to give their estimate is recommended too. This way, you can be sure how much you will need to be insured to cover the estimated rebuilding costs.
The costs of replacing your personal belongings
Over time, we accrue items and belongings of various values and seldom think about what could happen to them if, say, our home caught on fire or floodwater sweeps in and damages our belongings. This is why you should consider valuing your items to know how much your essential belongings are worth.
To estimate the cost of your belongings, you should create an inventory or list of items. Go to each room, count the items in your possession, and make a note of them. Take photos, and check the current market price of your items. It may seem tedious initially, but the more detailed you are, the better the estimate will be for homeowners insurance.
Once you have the total cost of all your personal belongings, you can add it to the estimated cost of rebuilding your home.
The cost of covering injuries and damages that occur on your property, i.e. liability
A standard homeowners insurance policy will typically have liability coverage to cover you if someone gets hurt on your property. Unfortunately, anything can happen in life: a broken hip from tripping over the carpet, an ankle fracture from slipping down the stairs, or even a bite from your pet dog.
Liability coverage will save you from paying out of pocket for expensive medical bills or lawsuits. You should also consider an umbrella policy, which provides extra coverage beyond your existing policy. While it is easier to calculate an estimate for rebuilding your home and replacing your belongings, the same can't be said of liability insurance. Hence, it's better to reach out to a reputable home insurance brokerage like Pacific Prime.
Further reading:
Speak to a property & casualty insurance specialist
Now that you know how to get a fair estimate of what your homeowners insurance plan should cover, it's time to speak to the experts at Pacific Prime Hong Kong.
With over 20 years of experience working closely with locals and expats in Hong Kong, our insurance experts have the knowledge and experience to look into all your insurance needs – homeowners insurance and property and casualty insurance, as well as individual and family health insurance. See our page for other plans here.
Contact us today to learn more about homeowners insurance or to get a FREE quote and plan comparison from our top insurance partners in Hong Kong.