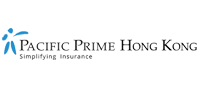 How Pacific Prime helps with renewing your health insurance plan
When it comes to health insurance, it is easy to focus your energy on finding the best plan for your needs, and then, once you have secured it, sit back and essentially not worry about it. The thing is, with almost all global health insurance plans, renewing your health insurance plan is required on a yearly basis. Recently, the Daily Mail published an article about a major shakeup to the insurance industry in the UK and the way renewals are handled. According to the article, insurers are now required to tell customers what they paid the year before when they send out renewal letters.
This has been adopted to help spread awareness and prevent customers from being hit with extra unknown charges. This new ruling highlights the fact that it is important to be aware of the insurance renewals process.
To help ensure a smooth renewal process that benefits our clients, Pacific Prime Hong Kong has a dedicated renewals team. In this article, we look at how the renewals process works for health insurance and share 5 useful tips from our renewals team on how you can ensure the process is as smooth as possible.
How the health insurance renewals process works
Believe it or not, the renewing of an individual international health insurance plan is actually a multi-part process that begins well in advance of the end-date of your current plan. The process actually starts 4 to 6 weeks before (some insurers will start this process as early as 12 weeks in advance) the end of your plan, when your insurer will release what is called a renewal notice. These notices have some important information including the type of plan you have and the premium that will be charged for the coming year.
When Pacific Prime gets these notices, our renewals team will check the premium with the rate sheets that have been provided by the insurer to ensure that you will be charged the correct premium. From there, we will send our first email reminding you that your renewal is upcoming. This email will contain your new premium, the renewal date, and the documents necessary to renew your plan. In the past, this was actually done by post, but in 2015 the renewals team went paperless and now all documentation is sent digitally.
After the first email has been sent
If you respond to the first email, we will move forward with the renewal and either help you to submit the documents to renew your existing plan, or provide you with a number of plans that meet your coverage needs. Should you miss our first email, we will schedule a follow-up call and email for one week after we send the first email.
This follow-up email contains a plan overview (what plan and deductible you have, what currency your policy is in, what area of cover you have selected etc.) and advises you of the premium for renewing the same plan. If there has been a larger increase for this particular year or the client is entitled to No Claims Discount or similar, we will note this in our email as well.
If we miss you on the first few tries
Should you miss our first couple of emails and calls, we will continue trying to call and email each week before your renewal deadline. One thing to be aware of, especially with Gmail and Outlook users, is that the email from our renewals team may have gone into your Junk or Spam folder, so be sure to check those folders if you have not heard from us close to your renewal deadline.
What about if your plan has automatic renewal?
Some plans are automatic renewal – meaning you give authorization for the insurer to hold credit card info on file and charge again at renewal unless otherwise instructed. We will still send out the renewal notice emails, but it will also include a reminder for you to get in touch before the renewal date should you want to make changes to the plan.
Tips to ensure your renewal goes smoothly
Here are 5 tips from our Renewals team on things you should be aware of before starting the renewals process.
Be sure to leave enough time if you want to make changes to the policy.

Upgrading a plan (improving the level of cover, decreasing deductible) or switching insurers/plans at renewal will be subject to fresh medical underwriting, and will require you to fill out a new medical questionnaire, or sometimes a whole application. The process can take weeks depending on the insurer, and will factor in if any pre-existing conditions need to be considered. If you leave it too long, you may not have enough time to secure a quality plan.

Let us know if you want to look at other options.

Pacific Prime does not work exclusively for any one insurer, and we are happy to help you review your options at renewal. Whether the plan you currently have no longer fits your needs or you just want to see how your plan compares to others on the market – we can put together a full Medical Overview for up to 10 options at a time. We are also happy to advise on the insurance companies' best options, and make suggestions for plan alterations if switching insurers and undergoing fresh underwriting is not in your best interest.

Let us know if a bad claims experience or another factor is affecting your decision for renewal.

We have very good working relationships with the insurers we work with, and in most cases have dedicated Account Managers who are in charge of overseeing all clients in the Pacific Prime portfolio. If you have been dealing directly with the insurer and have been experiencing problems/delays etc. let us know, whether it's at renewal or during the year, so we can assist you. We often find that misunderstandings or errors have taken place, and we're able to rectify these cases without further hassle on the client's part.

Looking at joining a corporate health insurance plan offered by your employer, but unsure whether it offers the cover you are accustomed to?

We are happy to do free comparisons between your prospective and existing plans to highlight any areas/items you may want to clarify with your HR department/employer.

Keep us updated on your situation and contact details during the year.

If you change employer, relocate, have a baby, get married etc. – let us know as and when this occurs so we can keep your personal records with us and the insurer up to date. We like to ensure that our renewal offer is as accurate as possible and changes to your family name, dependents, address etc. don't get us off to the best start. If your contact details have changed during the year and we don't have means of contacting you at renewal, the policy will either 'auto renew' or lapse, and there may be little we can do after the fact.
Above all, it is important to remember that Pacific Prime works for you, not the insurer, so any questions, concerns or issues you may be having – please don't hesitate to get in touch.  
Jessica Lindeman is a Content Strategist at Pacific Prime. She comes to work every day living and breathing the motto of "simplifying insurance", and injects her unbridled enthusiasm for health and insurance related topics into every article and piece of content she creates for Pacific Prime.

When she's not typing away on her keyboard, she's reading poetry, fueling her insatiable wanderlust, getting her coffee fix, and perpetually browsing animal Instagram accounts.
Latest posts by Jess Lindeman (see all)