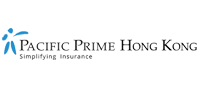 Pacific Prime Hong Kong Announces 2017 Scholarship Winner
Hong Kong – December 05, 2017 – Pacific Prime Hong Kong is pleased to announce the winner of their 2017 Scholarship Program. Jocelyn Chew, who is studying a PHD in Nursing at The Chinese University of Hong Kong, has received the scholarship award of USD 1,000 this year to go towards her studies. Chew entered scholarship program by submitting an intriguing essay on the topic, "The Impact Technology Has Had on Healthcare".
On the topic and receiving the scholarship, Chew commented, "I am really thankful for the scholarship award offered by Pacific Prime. As an aspiring researcher abroad, this scholarship will definitely help to facilitate my learning and research experience in improving patients' outcomes." She continued, "I strive to do so by coming up with innovative and efficient ways to tackle problems brought about by an aging population and this has already been made more possible with the help of Pacific Prime!"
In her essay, Chew presents an in-depth overview of the impact technology has had on healthcare over time. Some of the largest impacts highlighted include how technology has improved diagnostics and treatment, played a role in improved secondary disease prevention, enabled the field of genetics, and more.  
"Jocelyn's essay was very impressive," commented Pacific Prime's Marketing Director Stephen Ho commented. He continued, "Her submission is a well thought out and researched essay, one that truly provides an in-depth overview of the role technology has had on healthcare. We are honored to award her this scholarship for her great work."
Pacific Prime Hong Kong is a firm believer in education being an important investment in the future. To support this, we created our scholarship program in 2013 with the main aim of helping students succeed in their field of studies. On the success of the program, Ho mentioned, "to date, a wide variety of quality essays have been submitted. We would like to thank all of the entrants for their submissions."
To view Jocelyn Chew's winning essay click here.
Latest posts by Jess Lindeman
(see all)