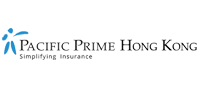 How to secure school insurance through a broker
As a member of the management team in an educational institution, you are responsible for the school's daily operations. You understand that when the unexpected happens, you must have a risk management plan in hand and ensure that every perilous situation will be handled fast and efficiently without any unnecessary delays.  
But what if you don't know all the risks that may affect your school's reputation, operations, and financial stability? What if you are not sure if the price offered by the insurer is correct? Insurance brokers, such as Pacific Prime Hong Kong, provide significant aid in choosing the right school insurance solutions that meet the school's needs and budgets, and most importantly, protect the school's assets, employees, and finances.  
Why should private and international schools choose to work with insurance brokers?
School risks can be complicated, and working with a reputable and experienced insurance broker, such as Pacific Prime Hong Kong, can bring schools a wide array of benefits.

The ability to compare multiple plans from multiple insurers is the main advantage of securing a policy plan via the broker company. Brokers will not only help you to understand the differences between plans such as the solutions offered, sums insured and exclusions but also help to negotiate premiums and benefits to tailor to the school's specific needs.
Another benefit of choosing school insurance via a broker is that the intermediary works as your insurance and risk management adviser, free of charge. A good brokerage company will go through all the school insurance solutions and help you identify the real needs and threats that your organization should get coverage for.
Quite often brokers offer a wider range of extra services for their clients. For instance, Pacific Prime Hong Kong has developed a special employee benefits portal for HR Managers, should they choose to cover medical care for the school's employees.
Our advisers will also help you to analyze claims data and provide feedback on the utilization of the plans. In fact, you don't even have to worry about submitting claims, since we have a dedicated claims team that will take care of them on your behalf.
Last but not least, insurance brokers want to make sure you are happy with the plan and the service. They will perform a plan review and suggest adjustments upon renewal time as well as advise you whether to continue with the current one or it's a time to move to a new policy.
What are the key steps involved in securing school insurance through a broker?
To ensure the smooth and thorough plan identification, selection and implementation, Pacific Prime Hong Kong follows the below four key steps when meeting with a school's representatives. You can learn more about our approach on our corporate website.
Step one – Initial needs assessment and analysis
Before presenting you with an offer, a broker has to perform a detailed analysis of the school's needs and potential threats. This is a crucial step in the process as both the broker and you must fully understand the school's needs and scope of the solutions available.
The initial needs assessment and analysis will usually include:
An onsite visit and school tour by a broker;

Questions regarding school facilities, staff, environment, assets, operations, activities, past insurance experience, current insurance status (if any), and other relevant questions;

A review and analysis of your current insurance policies (if applicable).
Only with a set of this essential information can a broker move to the next stage of the process.
Step two – Plan design
At this stage, brokers will utilize their market knowledge to design the right coverage solutions based on the school's needs. A broker will present you with a narrowed option of plans from different insurers for you to compare. Depending on your insurance needs, plans can be divided into employee benefits section and corporate insurance solutions. This is also a time for you to ask questions about different levels of coverages, premiums, and even insurers.
Step three – Plan review
Once you have identified a list of preferred insurers, a broker will help you review your options. At this stage, the intermediary will first rigorously benchmark your selected solutions and advise you a plan(s) to pursue.
After that, a broker will develop an RFP – Request for Proposal to the insurers, a document that will serve as a negotiation tool between the broker and the insurance company.  
Step four – Plan implementation and administration
Implementing an insurance policy efficiently can be as important as choosing it in the first place. This step includes commencing the coverage timely as well as help with devising a communication strategy to educate all relevant parties. Pacific Prime goes beyond just that and also helps to manage and administer the plans for you, making sure your school gets top value out of your coverage.
The supplementary services included in the process of implementing and managing the policy are as follows:
Simplification of the application process

Employee and management orientation and Q&A sessions

Contract assistance

Service team introductions

Claims assistance

Single point of contact for the duration of the policy
Find out what kind of insurance solutions your school needs by downloading Pacific Prime's
School Insurance Guide 2018-2019
.
As a leading international school insurance broker, our team of specialists at Pacific Prime have created the School Insurance Guide 2018-2019. In it, you can expect to find a wealth of information that the school managers, HRs and administrators will find useful when deciding on the new insurance policy.
The sections are divided by the essential and recommended school insurance solutions in a clear and easy-to-digest way. The essential school insurance solutions are those that we have identified as the primary line of defense that every school should obtain to avoid significant business interruptions and financial losses.
The recommended solutions section presents more advanced policies that don't have to apply to every school and are highly dependent on the school's actual needs. Download our complimentary guide today and find out what kind of insurance solutions your school needs.
Secure school insurance with Pacific Prime
Talk to our school insurance experts today and let them guide and assist you in the whole process. From determining your needs, negotiating price and benefits to the ongoing support throughout the year, Pacific Prime Hong Kong is here to make the process of securing school insurance simpler!
Contact us today, and we'll go through the entire process of securing school insurance with you, making sure you are making educated decisions that serve to protect your educational institution.
Elwira Skrybus is a content writer at Pacific Prime. In her everyday work, she is utilizing her previous social media and branding experience to create informative articles, guides, and reports to help our readers simplify the sometimes-puzzling world of international health insurance.

When she isn't writing, you are most likely to find Elwira in search of the perfect plant-based burger or enjoying Hong Kong's great outdoors either at the beach or from the boat - the closer to the sea, the better!