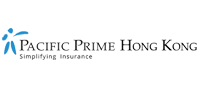 3 ways to help new staff settle at your international school
It can be a daunting experience for new staff joining an international school in Hong Kong. Some may be new graduates and others expats from abroad. So if you have new joiners, you'll probably want to help them settle as soon as possible. Not only will this show that you care about their careers, but it will help them find their feet and get them off to a great start.
Here in this article by Pacific Prime Hong Kong, we provide 3 ways to help new staff settle at your international school. Read on to discover what you can do to help!
Put new staff through a comprehensive onboarding process
Leaping into international teaching can be an overwhelming feeling for new staff. Even for those with years of teaching experience, an international setting may be unfamiliar. So regardless of experience or background, it's essential to treat everyone the same and put them through a comprehensive onboarding process.
The onboarding or orientation process
Efforts made to welcome new staff to your international school should begin with you establishing and maintaining a strong international school culture. Therefore, the onboarding process for new school employees should at least include:
Helping new staff prepare for their arrival
Assigning a mentor to provide support and guidance
Developing a routine outside of school life
#1 Helping new staff prepare for their arrival
One of the initial things you can do to help new school employees is to create a clear picture of their arrival. This includes:
Where the school is located
How to get to the school
Additionally, once on site, a thorough tour will help new staff get to grips with the school's layout and also meet colleagues along the way. Assigning a mentor (as we will cover below) will help speed up the process and help forge new relationships.
For new school employees from abroad, following a checklist provided by the school can help new starters from abroad sort out all their personal affairs like finances, living and travel arrangements, and medical insurance. These can help new starters develop the right mindset and get them thinking about life abroad before traveling over.
Further reading: See the complete guide to moving abroad as an expat for more information.
Inform new starters of their medical insurance benefits
Touching on medical insurance, your international school may already have employee medical benefits for existing and new staff. If you have an existing medical benefits plan covering pre-existing conditions, medical evacuation, second medical opinions, international healthcare benefits, and more, then be sure to provide new starters with clear information and steps to use them.
If you are in doubt or if you require a review of your existing employee medical benefits plan, then you are welcome to reach out to our international school insurance experts here.
Further reading: Download our free international school survey report 2021 to learn more about the sector's latest medical and non-medical insurance trends.
#2 Assigning a mentor to provide support and guidance
Once all the general details have been covered,  appoint an experienced and knowledgeable mentor to give some guidance. Culture leaders who have a good understanding of the school system can help lay the foundations for new staff.
This is important as first impressions like in any job or career can make a difference between wanting to leave a job after a few weeks to retaining talent for months and years to come.
Building trust between new staff and existing colleagues at your international school
Try pairing new starters with a member of staff from the same department, who can meet regularly and offer quick catch-ups. In reality, new starters, particularly teachers, won't divulge everything all at once, so having a mentor around can offer them some assurance.
Another benefit of assigning a mentor is that the arrangement can help build trust and form new reliable relationships. New staff members will likely open up and share their thoughts. Creating strong bonds among employees can help your school operate more smoothly and deliver teaching excellence.
#3 Developing a routine outside of school life
As new staff will be spending most of their time teaching or fulfilling their school responsibilities, it's important to give them time to develop a personal routine outside of the school.
Inform new starters of the local amenities and attractions
Perhaps informing them of the local amenities like shopping centers and local attractions like museums and public libraries can give them time to relax and settle more. The local park can be a great place to unwind and exercise if a local gym is unavailable.
A balance between work and personal life should be struck to ensure new employees don't feel overwhelmed and that there is no expectation for them to be at the school all the time. As mental health is a trending theme across all industries, including the international school sector, you should also put staff wellbeing at the forefront of your goals.
Further reading:
Staying on top of the latest international school trends
There's undoubtedly an endless stream of trends to follow for international schools, no matter the location around the globe. Not only are we living in a post-COVID-19 pandemic world, but we are navigating numerous changes that challenge the way things usually work and operate every day. One significant trend for international schools to pay attention to is their employee benefits offerings and their effectiveness for employees.
New staff will inquire about your benefits options
Did you know that new staff will likely ask about your benefits options and whether they meet their needs?
If you want new talented staff to remain in your school, then offering personalized employee benefits is the way to go. New staff like expat teachers may need adequate medical insurance coverage for their health needs or entry requirements from abroad. More so, medical coverage may also need to vary from person to person.
Additionally, different generations may require that certain benefits are appropriate for their needs. For instance, young staff may want benefits that match their lifestyle and family requirements. These include:
Flexibility
Health coverage for spouses and children
Training opportunities to further their careers.
At the same time, mid-age to senior staff may want financial stability or an attractive saving scheme for retirement.
Learn more about how to help new staff settle with Pacific Prime
There are many benefits options available for international schools to choose from. But learning about them can be particularly challenging without the help of a school insurance broker. Luckily, with the help of Pacific Prime's insurance experts, you can discover what they are and the benefits they can have on your employees and school.
As a leading employee benefits specialist and health insurance specialist, we offer 100% impartial advice across various plans, including international health insurance, employee benefits solutions, group insurance, and insight into the latest hiring trends.
Contact us today for a free consultation or review of your existing insurance plans and employee benefits offerings.