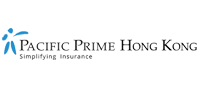 Hong Kong is the third most expensive city for expats in 2020 – here's why
Being the financial hub of Asia comes with many perks, but there's always a catch. Hong Kong is now the third most expensive city in Asia and the 6th priciest in the world for expats! Despite being in recession, the rent is still exceptionally high, education still expensive, and healthcare costs still drying up the savings of thousands.
In this article by Pacific Prime Hong Kong, we'll take a look at the most influential factors that are making Hong Kong one of the most expensive cities in Asia.
The rent is horrifying
"Can it get any higher?", asked Lisa, a 42-year-old British expat living in Hong Kong who's lately been apartment hunting, and struggling to find an affordable room for herself. Sadly for Lisa, the answer is 'yes'.
Searching for a 3-bedroom apartment for your family that's also near an international school? You're looking at almost HKD $80,000 per month on average. Despite the economic downturn and the government's attempt to reform the city's property market, property prices are still climbing in 2019 with no sign of slowing down in 2020. But to put it simply, the reason for Hong Kong's expensive apartments is that there's just not enough houses and apartments around to meet the demands of consumers.
Since 2008, property prices have more than tripled, forcing many locals into rooms smaller than your average toilet. A recent UBS research on the 25 most expensive property markets in the world found that the real estate affordability in Hong Kong has worsened the most in recent years, with prices barely dropping from 2018's all-time high. For expats looking to match their lifestyle back home, it will cost them much more to rent out a place than in any other city in the world.
International education is unrivaled (but pricey!)
If your child is attending an international school in Hong Kong, you can rest assured that they're getting some of the highest quality education there is. However, as international schools tend to come with hefty term fees, Hong Kong's international schools are no exception.
For instance, you may have to pay up to HKD $2.7 million to put your child through 12 years of school in Hong Kong, not accounting for your child's university fees which are also pricey. Furthermore, educational fees are expected to continue increasing somewhere between 5 to 10% each year. But as most expat parents would attest, international schools are the only option if you want your children to receive a world-standard, international education in Hong Kong.
The burden of driving
Owning a car can be a luxury in many Asian cities that have horrendous public transport systems. But it's extremely expensive in Hong Kong, which is why many expats choose to use the city's convenient bus, MTR subway, and tram systems instead. Here are 3 reasons why driving in Hong Kong can drain out your savings.
1. Fuel
As recent as 2015, Hong Kong's petrol price was the most expensive in the world, costing just under USD $2 a liter. Four years later, Hong Kong still maintains the status quo for having the most expensive fuel prices. Gasoline will cost you USD $2.29 per liter, while diesel will cost you USD $1.87 per liter, according to GlobalPetrolPrices.com.
2. Toll Fee
Toll fees are about to go up for expats who drive through the Cross Harbor Tunnel, doubling from HKD $20 to HKD $40 from January 1, 2020. With two-way toll fees of HDK $80 daily for just one junction, the cost of toll fees each day is likely to be over HDK $100 for those traveling to work from one side of the city to another. While other adjustments will slightly decrease toll fees in other areas in the city, it remains undeniable that toll fees in Hong Kong are expensive, especially compared to the cheap alternative of riding the MTR.
3. Insurance
In Hong Kong, third party insurance for your vehicle is the minimum level of coverage required by law. This means that for new drivers, it can cost you as much as HKD $6,000 annually in insurance premiums. Thankfully, the older you are, the cheaper your car insurance will typically be. Other ways you can save money on car insurance are such as, maintaining your no claims discount, choosing your car strategically, adjusting your deductibles, and more.
Healthcare is no joke
Healthcare is particularly expensive for expats because private hospitals are our preferred choice of healthcare. This is because private hospitals have services that are catered for us, such as English speaking staff, more specialized doctors, and shorter queues. However, private hospitals are typically a lot more expensive than their state-owned counterparts. Here are some examples of the healthcare costs in Hong Kong which you will most likely face during your time in the city.
The cost of health check-ups at private hospitals
Health check-ups are a must if you want to remain healthy in Hong Kong. Given that the city has one of the highest (and growing) cancer cases in Asia, it is imperative that you get health check-ups every year. A comprehensive health check-up package can cost you as much as KD $17,000 for women and HKD $16,000 for men.
These are prices from some of Hong Kong's most prestigious hospitals, such as the Hong Kong Baptist Hospital and the Hong Kong Adventist Hospital, known to be the top healthcare destination for expats in the city.
The cost of private health insurance in Hong Kong
The cost of expat health insurance in Hong Kong is the most expensive in the entire Asia continent. In Pacific Prime's latest report on the Cost of International Health Insurance 2019, Hong Kong ranked third for having the most expensive international health insurance out of 100 countries and cities.
Our report found that for individuals, the average cost of international private medical insurance (IPMI) stood at USD $7,538 in 2019 and for families, the IPMI cost was as high as USD $17,140.
The expensive health insurance premiums reflect the cost of private healthcare in the city, pushing up the cost of living for expats to an even higher level.
How to find the cheapest health insurance in Hong Kong
The only way you can find the most cost-effective health insurance plan that suits your medical needs is to compare all the health insurance plans available in Hong Kong. With thousands of health insurance plans being provided by countless insurers, doing this yourself can be both stressful and tiresome.
This is where Pacific Prime comes in. We have the expertise and the technology to make city-wide health insurance plan comparisons based on premiums, exclusions, and deductibles, to help you find the most affordable health insurance plan in Hong Kong without any additional charge.
Our experts will also be able to offer you free advice on specific health insurance issues, such as hospital insurance, pre-existing conditions coverage, and maternity insurance. If you'd like to know more about health insurance in Hong Kong, feel free to contact our experts or visit our website for a no-obligation, free quote today!
Phuwit is a content writer who helps inform readers on insurance-related issues through writing articles, blogs, and more. Phuwit strives to produce quality content that makes insurance easier to understand for readers.

In his free time, Phuwit enjoys reading and playing badminton. He also loves a good cup of coffee.