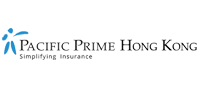 All you need to know about getting the COVID-19 booster dose in Hong Kong
Hong Kong is on its path of recovery from the most turbulent COVID-19 wave since the beginning of the pandemic. With the case numbers stabilizing, the country is ramping up the vaccination mandates and requirements. The new booster vaccine mandate aims to protect Hong Kongers from falling critically ill in case of exposure to the virus. 
The current Hong Kong vaccine pass ensures that only people with at least two doses of an government approved vaccine enter public places such as gyms, restaurants, cinemas, etc. Starting May 31st, the government is rolling out a vaccine mandate of three vaccine doses.
In this Pacific Prime Hong Kong article, we will learn more about the updated vaccine mandate, along with the third dose accessibility and availability in Hong Kong
Is the COVID-19 booster dose available in Hong Kong?
Yes, eligible residents can register online and walk into any of Hong Kong's vaccine community centers to get the booster dose.
The third vaccine dose has been available for immunocompromised patients and those with a high risk of contracting the infection (elderly, healthcare workers, COVID-19 aid personnel, etc.) since 11 November 2021.
The third dose eligibility was expanded to wider groups in January 2022. However, starting in February 2022, the Hong Kong government has reduced the timelines of the vaccine dosage, such that adults can get the third dose 3 months after the second dose.
Who can get the third-dose vaccine in Hong Kong?
Those who have had their second dose of vaccine 3 months ago and are over 18 years of age can get a third dose. However, the timeline for immunocompromised patients (people suffering from chronic diseases such as cancer) is shorter – 4 weeks to 3 months from the date of the second dose.
As of April 14th, people above the age of 60 are eligible to get the fourth dose. On the other hand, those who have recovered from COVID-19 are not required to get the third dose at present.
In the case of 12-17 year olds, the scientific community suggests that those with Sinovac doses get the third jab after three months and the ones with BioNTech after five months.
What about non-residents of Hong Kong?
Non-residents of Hong Kong can get a third dose, given that they have had at least one dose in Hong Kong and provide valid documents of travel and vaccine history.
What about the ones that received both doses out of Hong Kong?
The online registration system as of now does not recognize foreign vaccination records. Expats or residents that have been vaccinated abroad can walk into a Hong Kong vaccination center with relevant ID and documents to receive the third dose.
Which vaccine is better for a booster shot, Sinovac or BioNTech?
Hong Kong's official recommendation is that Fosun/BioNTech provides better Omnicorn variant immunity than Sinovac. People 18 years and above who have had the first two doses of Fosun/BioNTech are suggested to wait for at least 6 months after the second dose.
Those who have recently recovered from COVID-19 are required to only get one dose of the vaccine.
Where can you get the third dose of the COVID-19 vaccine? And how much does it cost in Hong Kong?
There are community vaccination centers spread across Hong Kong where you can get the third dose. Additionally, you can book an appointment at private clinics/doctors that are enrolled in the vaccination program.
The booster vaccine jab is provided free of cost in Hong Kong across all vaccination centers.
Does your insurance cover the third Covid-19 vaccine jab?
Given that the booster vaccine in Hong Kong is provided free of cost, you are not required to claim your health insurance. However, in the future, if you may require to pay a fee for a vaccine, the cost would be covered under the outpatient benefits of your insurance policy.
Get in touch with Pacific Prime to know about health insurance in Hong Kong
If you are concerned about the cost of a vaccine or treatment for COVID-19 in Hong Kong, it's always smart to protect your finances with health insurance. Pacific Prime Hong Kong's experts will be able to help you secure an insurance plan with coverage that will best meet your needs. With over 20 years of experience and a robust global presence, Pacific Prime is your one-stop-shop for all your insurance-related queries.
Contact our insurance experts today!
Latest posts by Lakshmi Chirumamilla
(see all)