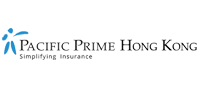 HK government set to improve private health care
At the beginning of each year, one of the most popular activities carried out by online communities is the prediction of trends they believe will be popular in the coming year. Nearly every industry does this including health care. One of the more popular trends identified by experts around the world is an ongoing one from 2015 and earlier: Increased regulation of both the private health care and health insurance industries.
The thing with the vast majority of this regulation (at least in Hong Kong) however is that it has been aimed primarily at the public health sector. Regulation has resulted in the public health care system in Hong Kong being among the best in the world, offering affordable care for all citizens and residents with the Hong Kong ID card. On the other hand, Hong Kong's public hospitals and clinics are facing the same problems public systems in other countries are also facing: Increased demand and costs combined with an unsustainable funding model. According to the Food and Health Bureau, "The subsidy level of public healthcare in Hong Kong is amongst the highest in developed economies, at over 95% of the cost across‐the‐board for public hospital services."
To combat these issues, and relieve the pressure put on the public health system in the city the Hong Kong government is taking steps to implement programs designed to encourage people to use the private healthcare system. One of the ways they are attempting to do this is through the implementation of laws aimed at regulating the private healthcare system.
Does the private health care system require regulation in Hong Kong?
Generally speaking, the private health facilities in Hong Kong offer quality care with low wait times. If you need a surgery and elect to have it done in a public hospital you could be facing a lengthy wait time for your procedure. For example, an article posted by the SCMP in September 2015 found that "For [public health] departments with high demand, such as orthopaedics and traumatology, the median waiting time was 60 weeks." Obviously, in the private system, you will not wait this long. Depending on demand it could be as short as a couple of weeks, or even days, wait for the same procedure – depending on the current demand and availability of course.
This all comes at a cost however, literally. In an article we published last year, we determined that the average cost of giving birth naturally in Hong Kong was around USD 24,400 (around HKD 190,000). Ask anyone who has received care at these facilities and while they likely received top-notch care, the bill after may have come as a bit of shock. The main reason for this is primarily because private facilities lack transparency in terms of pricing (doctors can charge pretty much whatever they think they will get away with) and quality assurance which has led to growing discontent with the overall system in the city.  
If the government is going to push people to the private system where costs are high or at the very least unstated, there really won't be much of an overall move because many people won't be able to afford the care or the insurance to cover even the quickest treatment at the hospitals. In order for this to succeed, the government needs to implement increased regulation of private hospitals, and that is exactly what they are planning to do before next year.  
What will the proposed regulation entail?
In an article published by the SCMP in January of this year, it was announced that Leg-Co will attempt to pass a new bill that aims to tighten the regulation of the private healthcare sector. As the article states, "The legislation will cover areas such as, standards of facilities, clinical quality and price transparency. It will also impose much steeper fines for violations."
The biggest, and arguably most important, change that will be introduced with this regulation will be the fact that all private hospitals will be required to post all fees and inform you with an estimate before any medical procedures that are not an emergency. This means you will be able to guess how much any planned procedure will cost and therefore, budget accordingly.
It was also reported that, "Under the new requirements, private health firms will need a licence for premises from the Department of Health, which could impose penalties for violations." The regulation will also require private clinics and hospitals to establish a method and channel for handling complaints and disputes which in turn will be overseen by the Department of Health which will have the power to administer penalties for non-regulation. The article notes that the penalties for things like noncompliance with complaints or medical blunders  "will be increased to a maximum of HK$5 million or imprisonment for two years, and suspension of the licence."
What does this mean for health insurance?
Here in Hong Kong, if you want to receive care from a private hospital you are likely going to need health insurance. One of the best types of health insurance available that will cover the costs of care is an international health insurance plan.
Should this regulation pass through Leg-Co we are certain there will be a run-on effect felt by health insurance providers. Here at Pacific Prime Hong Kong we believe this will be a positive effect, largely because of the increased transparency of pricing. Essentially, if insurance providers have access to better cost of care estimates, like those that the regulation will implement, they can develop more efficient plans.
What we mean by this is the teams that develop the plans will have access to better information from which they can predict risk for the population and the subsequent cost of care. This in turn, means premiums that could increase at a more predictable level could even result in more cost-effective plans and benefits offered.
Of course, this law needs to pass through leg-co first, before anything happens, so noticeable changes may be a while off yet. In the meantime, if you are looking for a robust health insurance plan that can help ensure any private hospital visit is covered, talk to Pacific Prime's health insurance experts about an international health insurance plan that is right for you.
Jessica Lindeman is a Content Strategist at Pacific Prime. She comes to work every day living and breathing the motto of "simplifying insurance", and injects her unbridled enthusiasm for health and insurance related topics into every article and piece of content she creates for Pacific Prime.

When she's not typing away on her keyboard, she's reading poetry, fueling her insatiable wanderlust, getting her coffee fix, and perpetually browsing animal Instagram accounts.
Latest posts by Jess Lindeman (see all)