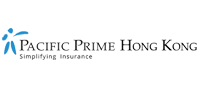 Healthy New Year's Resolutions for 2019
Ah, Healthy New Year's Resolutions – it feels so great to make them but so hard to actually implement. Each January, we make promises to live better, healthier lives, and then we tend to stick to those self-promises for some time. It feels right to make a healthy new year's resolution to lose weight right after a week of festive dinners/lunches and parties. Unfortunately, studies show that only about 8% of people stick to their New Year's resolutions for good. It's a pity, as healthy new year's resolutions are the best kind – in our opinion, as a health insurance broker, at least.
Keeping in mind that Hong Kong has been named the least healthy city in Asia, we'd like to present you with the healthiest of new year's resolutions you can make this year not only for yourself, but also your family, employees, and even your wallet.
Schedule and attend annual health checkups
Our number one healthy new year's resolution is to keep your health at check! Annual checkups give you the advantage of detecting any potential health risks in advance – and ways of correcting them before they develop into something more serious. During those checkups, your physician will be able to monitor things such as blood pressure, cholesterol levels, weight and so on. These can all be indicators of health problems. For example, high blood sugar can be an indicator of developing diabetes.
Keep your family's health history on file
Many diseases and health conditions, including some forms of cancer, are hereditary. Knowing which health conditions and diseases are prominent in your (and your partner's) family can help you assess your and your children's risk factors so that you can make more informed decisions about your lifestyle and overall health choices (see point above).
Sleep
You might underestimate the power of a peaceful snooze until you find yourself in a position of lacking it, chronically. A lack of zzzs or insomnia can be detrimental to your health, leading to depression, mood swings, under-productivity, and even weight gain. So, try to make an effort to hit the target of 7 to 9 hours of sleep every day. Here, you can find out how.
Take exercise seriously
The benefits of exercising are probably known to all of you, but let us put them here again, just in case you have forgotten. Regular exercise:
Strengthens your heart and improves your circulation, and helps lower your risk of heart diseases such as heart attack or high cholesterol;

Improves your mental health, and reduces stress and the risk of depression;

Improves your sleep;

Helps you lose and maintain weight;

Strengthens your bones and muscles.

And many, many more!
Why are we showing you these? Since many people (especially expats in Hong Kong) are overworked, and working long hours, it's of utmost importance to look after one's health, and finding time for exercise should be a priority in everybody's busy schedule. Don't know what or how to choose? This article about gyms in Hong Kong can help.
Learn how to de-stress
In Hong Kong, where careers are sometimes viewed as more important than physical wellbeing, mental health issues can be overlooked. It is important to take time off to unwind and relax, and spend time with family and friends – go for a trip, massage, exercise, or just immerse yourself in your favorite hobby, and do it regularly for your own mental health's sake.
Depression, anxiety, and stress are all treatable, and seeking help is not something you should shy away from, especially if your place of work offers it.
Commit to a healthy diet
You've heard it all before: eat healthy, keep your weight in check, don't drink too much alcohol, and eat less sugary and fatty foods. While sometimes the image of eating healthy actually seems enticing, the reality is that after a long day at work you just want something comforting and quick.
However, we do recommend that you put some effort in this particular healthy new year's resolution, as being overweight and having a poor diet are both major risk factors for various health conditions – including some forms of cancer, and diseases that can develop into chronic conditions, and further be deemed as pre-existing conditions; that's also bad for your international health insurance premiums.
Work out the money situation
Staying healthy can be costly, yes. Organic and healthy eating, especially in Hong Kong, costs a lot. Gym memberships are not the most affordable, either. And if you want to stay socially active, you do need to hit that happy hour every now and then to remain on the social radar.
But taking care of your health and maintaining it is what really matters in the long term. Any chronic disease you develop has a potential to stay with you for life, and be a risk factor for an array of other illnesses and conditions for which you might not be ready to tackle financially.
Healthy New Year's Resolutions for 2019
Staying proactive in your effort to lead a long and healthy life should be the one and only healthy new year's resolution for 2019. Early detection of any health condition, preventing them via the right diet, and exercising plus having access to high quality healthcare are the three pillars of a healthy 2019 and beyond.
Pacific Prime Hong Kong hopes that this year, you will stick to your healthy new year's resolutions, and if you need any help with doing so, feel free to contact our helpful insurance advisors anytime! Our team will advise you on the best expat health insurance options in Hong Kong, and worldwide, for all of your health new year's resolutions to be fulfilled!
Elwira Skrybus is a content writer at Pacific Prime. In her everyday work, she is utilizing her previous social media and branding experience to create informative articles, guides, and reports to help our readers simplify the sometimes-puzzling world of international health insurance.

When she isn't writing, you are most likely to find Elwira in search of the perfect plant-based burger or enjoying Hong Kong's great outdoors either at the beach or from the boat - the closer to the sea, the better!