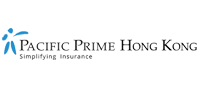 Challenges and benefits of breastfeeding in Hong Kong
Just three months ago, a group of mothers staged a flashmob protest over prejudice against breastfeeding in public spaces in Central. This demonstration best exemplifies the conundrum that local moms are facing. Despite well-known 'breast is best' advocacy, Hong Kong, one of the more developed cities in Asia, still has a low breastfeeding rate.
In this article by Pacific Prime Hong Kong, we are going to provide you with the lowdown on challenges Hong Kong mothers are currently facing, and what specific benefits breastfeeding can bring to moms and their babies.
Challenges faced by Hong Kong moms
Despite the government's efforts in promoting breastfeeding in recent years – such as requiring commercial and retail sites to include lactation and baby care facilities, and launching a voluntary code on the marketing of formula milk – less than 30% of local mothers continue to breastfeed when their baby turns six months of age, according to a 2016 survey conducted by the Family Health Service and Department of Health.
Yet mothers are not to blame. As a matter of fact, there are a number of factors that might contribute to the current situation.
Short maternity leave duration
Under the existing Employment Ordinance, pregnant employees are only entitled to 10 weeks of maternity leave. They have to resume work afterward, and, more often than not, can't find the time and space to pump breast milk for later use. Consequently, they might resort to formula milk for the sake of convenience.  
Lack of professional healthcare support
There simply aren't enough resources allocated to offer breastfeeding guidance to new mothers. Currently, there are only around 100 nurses in local hospitals who are certified lactation consultants. Understandably, they can only spend a very limited time with each patient, and once the mothers are discharged from the hospital, they can't go back again to seek the assistance of those nurses.
Inadequate breastfeeding facilities
Another 2016 survey shows that over 95 percent of Hongkongers believe existing facilities for breastfeeding in public places are inadequate. As a result, mothers might have to breastfeed in public toilets, which are by no means a proper place for such activity. While a nursing cloth seems to be a feasible solution, it can't provide a private breastfeeding environment.
Benefits of breastfeeding
One may ask, "Why insist on breastfeeding if it's so inconvenient? A bottle of powdered milk can easily save you from all the troubles and hassles." Apparently, there are myriad advantages for moms and infants in breastfeeding that make formula pale in comparison.
Benefits for babies
Rich nutrients –




Breast milk contains an ideal mix of vitamins, protein, and fat; virtually all the nutrients a baby needs for body and brain growth. These nutrients are also much more balanced and digestible than those present in infant milk formulas.
Strong antibodies –
Breast milk contains antibodies which aid in fighting against a range of viruses and bacteria, and thus lowers the risks of developing infections, as well as acute and chronic diseases, such as asthma or allergies.
Improved immune system –
Colostrum, aka first milk, is produced in late pregnancy and the few days after giving birth. This yellowish fluid is rich in proteins and can improve the immune system of an infant.
Benefits for moms
Breastfeeding helps the uterus contract –
Nipple stimulation during breastfeeding spurs the brain to release more oxytocin, which helps your uterus to shrink back to its pre-pregnancy size faster. Oxytocin may also help reduce uterine bleeding after birth.
Weight loss –
Breastfeeding means that your body has to work harder to produce milk. The whole process burns extra calories (as much as 300-500 calories per day!) and helps you get back in shape more quickly after delivery.
Lower risk of breast cancer –
Research has shown that breastfeeding can reduce the risk of breast and ovarian cancer, but the reason behind this is still unknown. One theory suggests that lactation helps get rid of cells with damaged DNA, which may contribute to cancer. Other researchers advocate that breastfeeding makes breast cells more resistant to cancer-causing mutations.
Better cardiovascular health –
It is reported that women who have breastfed have a 9% lower risk of developing heart disease. Additionally, some experts advocate that breastfeeding can change the metabolism of women after they give birth. They also note that the extra metabolic reserves for women who don't breastfeed may contribute to weight gain and, ultimately, increase their risk of heart diseases.
Benefits for both babies and mothers
Bonding –
Breastfeeding is a blissful and irreplaceable experience for both infants and mothers. The skin-to-skin contact establishes an intimate attachment between both parties. Infants will get a sense of security and warmth during the process, while mothers will be more responsive to their child's needs.
Give the best to your children
Just as feeding breast milk to your children when they are infants, you can also give them an extra layer of protection even when they grow up, such as by securing a health insurance policy for them. Contact Pacific Prime Hong Kong today to get all your insurance-related questions answered, and get a FREE quote and plan comparison!
Anthony Chan is a content writer at Pacific Prime. He's responsible for writing, translating, and editing articles, guides, infographics, leaflets, as well as other resources for Pacific Prime and Kwiksure.

When he's not working, he's usually on the hunt for great restaurants, playing badminton, and writing screenplays.