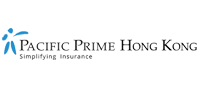 Voluntary Health Insurance Scheme (VHIS) vs medical insurance: What you should know
In early April 2020, the Hong Kong government launched the Voluntary Health Insurance Scheme (VHIS), which offers individual health insurance certified by the Food and Health Bureau (FHB) to comply with the minimum requirements of the scheme in product design. In this Pacific Prime Hong Kong article, our experts will compare VHIS and traditional health insurance.
What is Voluntary Health Insurance Scheme (VHIS)?
The VHIS comprises "Standard Plan" and "Flexi Plan", allowing Hong Kong residents aged from 15 days to 80 years old to apply. 
"Standard Plan" offers similar basic inpatient coverage regardless of insurance companies, whereas "Flexi Plan" provides more diversified protection on top of basic protection equivalent to Standard Plan, such as a higher benefit limit and broader coverage to meet different customers' needs.
As of 22 March 2021, 43 insurers have participated in the scheme and launched over 257 related products in total, with 522,000 certified policies. Some of the major participating insurers include Cigna, Bupa, AXA, Allianz, and Aetna.
VHIS vs. medical insurance
There is a basket of factors you should consider before switching to a VHIS policy. In the section below, we will compare the pros and cons of VHIS and regular medical insurance.
Each includes its own choice of coverages
All VHIS products are required to comply with the FHB's 10 standard clauses. They must cover psychiatric treatment, outpatient surgery (including endoscopy), diagnostic imaging testing (ie. CT, MRI, PET, PET-CT, PET-MRI, etc.), and non-surgical cancer treatment, subject to co-payment. Thus, its coverage may be wider than traditional medical insurance.
Coverage of "unknown pre-existing" and "congenital" diseases
One big highlight of the VHIS is its coverage for "unknown pre-existing" and "congenital" diseases. Got an unknown pre-existing condition? An unknown pre-existing condition refers to a health condition, such as sickness, which has existed but you are unaware of its existence when applying for insurance coverage. According to the terms and conditions, all Certified Plans will provide partial coverage of unknown pre-existing conditions in the second and third year after policy inception, at 25% and 50% respectively. Full coverage will be provided from the fourth year onwards.
Congenital diseases refer to illnesses that appear or are diagnosed after 8 years of age, subject to the same reimbursement arrangement that applies to unknown pre-existing conditions. As long as the disease is included in the clauses, it will be covered even if it hasn't been diagnosed at the start of your insurance.
Guaranteed renewal up to 100 years old
Hong Kong is notorious for its long queue time in public hospitals and sky-high medical fees. However, most health plans only accept applicants under 65 years of age and only 20% allows plan renewal for seniors who are 80 years or older. Those who managed to secure a plan are likely to find that many conditions are not covered. 
VHIS offers a simple solution to this problem. Irrespective of change in your health condition after policy inception, a VHIS plan allows you to renew the insurance up to age 100, as long as you are satisfied with it.
No "lifetime benefit limit" is possible
While most traditional medical insurance plans on the market have a lifetime insurance coverage limit on how much you can claim, VHIS's benefit limit is calculated based on "policy year", providing an annual compensation cap of HKD $420,000, which will be reset and recalculated every year. This is an ideal option for chronic illness patients or those requiring long-term medical care. 
VHIS offers tax deduction
The premiums paid for a VHIS Policy are eligible for the tax deduction, including the VHIS premiums you pay for yourself, your partner, your sons and daughters, paternal and maternal grandparents, parents, and siblings. The higher the tax rate, the higher the corresponding amount of tax deduction, capped at HKD $8,000.
Furthermore, there's no limit to the number of policies and the number of policyholders who can apply for a tax deduction. See the following example that a taxpayer purchases VHIS policies for himself and his specified relatives.
| | | | |
| --- | --- | --- | --- |
| Insured person | Annual Premium Paid | Eligible premium amount (capped at $8,000 per insured person) | Amount of tax saved (assuming tax rate is 17%) |
| Taxpayer | $5,000 | $5,000 | $850 |
| Spouse | $7,000 | $7,000 | $1,190 |
| Parents | $9,000 | $8,000 | $1,360 |
| Son | $3,000 | $3,000 | $510 |
| Total | $24,000 | $23,000 | $3,910 |

Premium transparency
All insurance companies must publish the premium schedules of their certified plans. You can access the premium schedules of all Certified Plans on the website of the insurance companies and the official VHIS website. Furthermore, you are eligible for a 21-day cooling-off period during which you can cancel the policy at any time and receive a full refund.
Choose your VHIS plan carefully
If you already have a medical insurance plan, switching to the standard plan of VHIS is not recommended as it is likely that you won't retain 100% of the coverage items in your old plan, such as kidney dialysis, private nursing fees, and bed charges for accompanying family members.
On the contrary, switching to the Flexi Plan may be a better option since you can flexibly add benefit items according to your need.
Contact our experts
At Pacific Prime Hong Kong, we can help you find the best insurance plan for your needs and budget. Reach out to our insurance advisors and receive complete, impartial advice, a comparison of health and dental plans, and an obligation-free quote, so you can make the best choice for you and your family!
Contact us today!